7.8-Magnitude Earthquake Rips Through Japan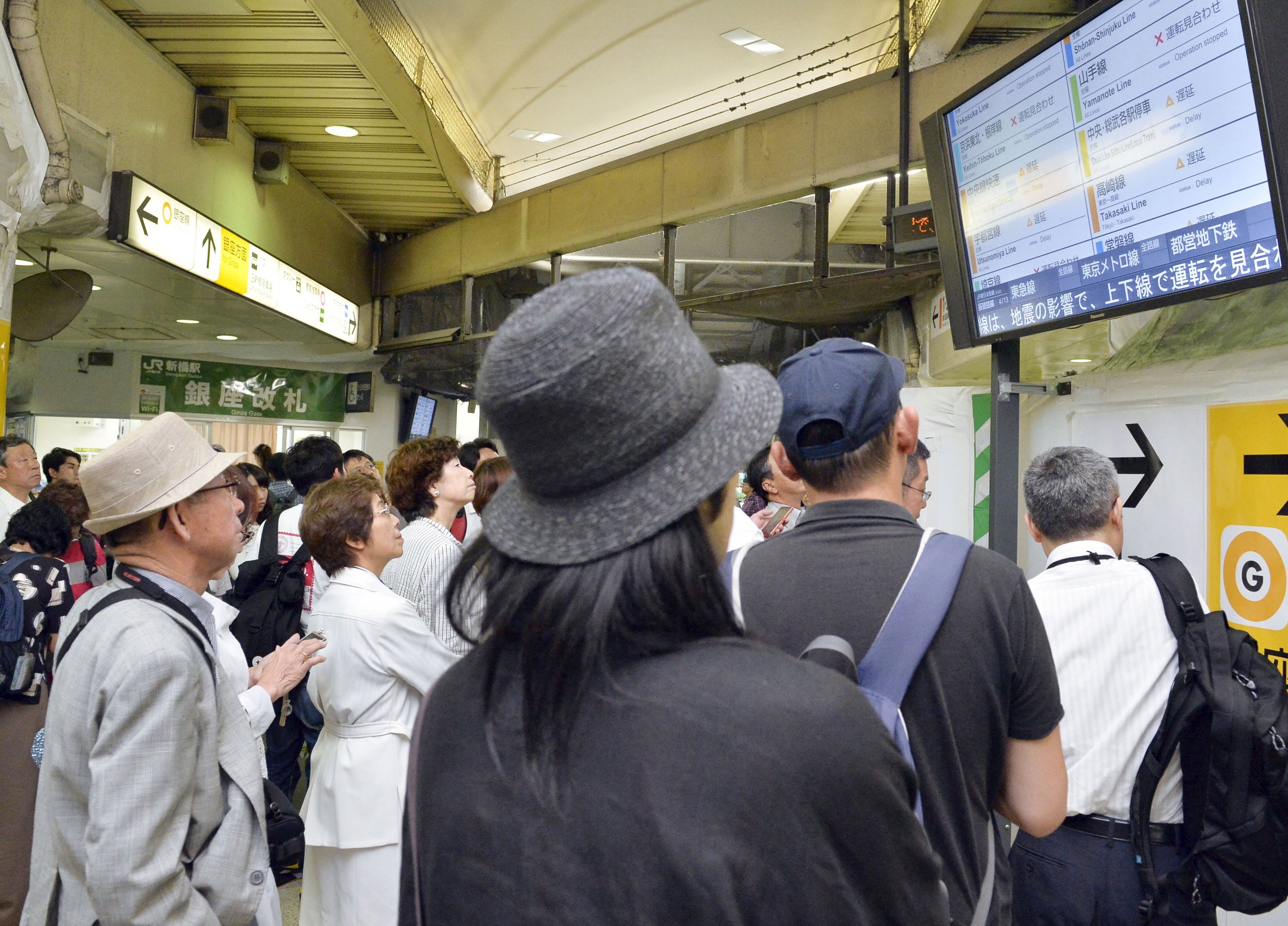 A 7.8-magnitude underwater earthquake shook Japan on Saturday, causing tremors felt across the entire nation, from big cities to the tiniest of islands. In Tokyo, onlookers reported buildings wobbling and trains were halted due to power failures. NBC reports that several cities sustained power outages, but no major damage.
The quake began off the coast of the Ogasawara islands at 8:24 p.m. local time, according to Japan's Meteorological Agency. The tremor was felt most intensely in Tokyo, as its center was measured at roughly 543 miles from the city, according to the U.S. Geological Survey. While no serious injuries have been reported, several people have been calling the fire department to report minor injuries sustained from falls, reports local public broadcaster NHK.
While the quake was gargantuan, a tsunami alert hasn't been issued for the area. Speaking to BBC, University of Tokyo's Naoki Hirata, of the university's earthquake center, said: "Fortunately, because [the earthquake] was deep, there is little danger of a tsunami." The quake's depth was measured at 421 miles, according to data from the U.S. Geological Survey.