8 of the Best Smart Vibrators and Sex Toys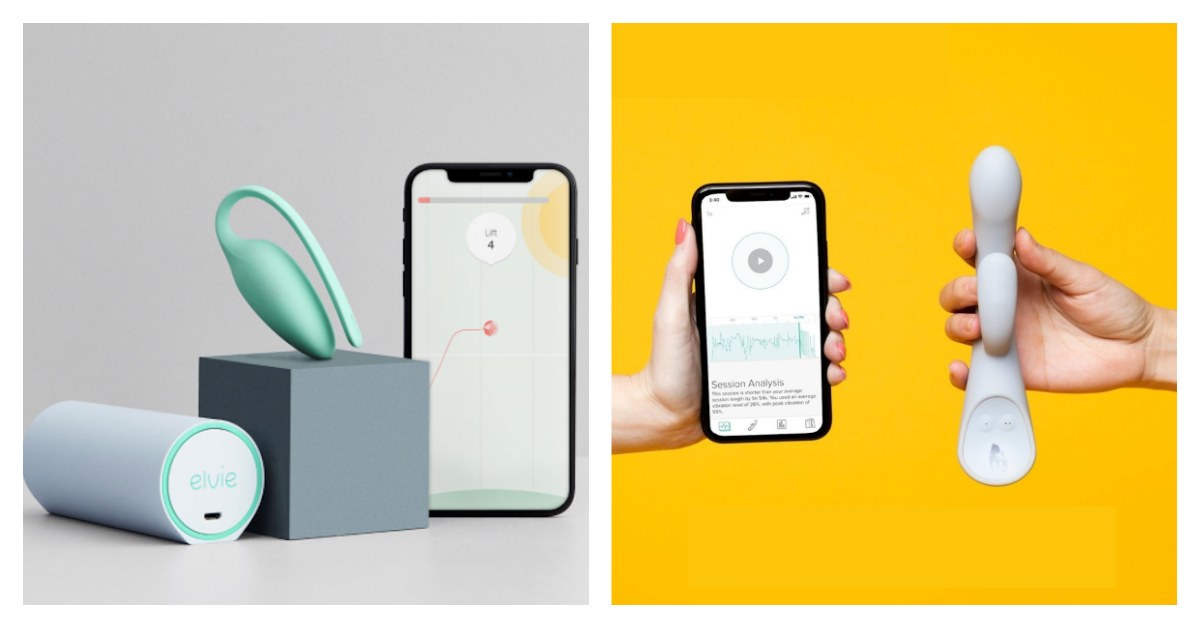 Sexy time just got a tech-friendly upgrade! Whether you're in a long-distance relationship or you're simply looking to try something new in the sheets, smart vibrators and smart sex toys are where it's at these days. Incredible for spicing things up in the bedroom, these techy toys are app-controlled and have the capability to measure all kinds of things—including how long you orgasm and how strong your pelvic floor is! Pretty impressive what technology can do these days, huh?
So, without any further ado, let's skip the foreplay and get right to it. (Although, we don't recommend that as solid sex life advice.) Here are the best smart vibrators and sex toys according to customers who love a little foreplay. So that you can get your freak on—Wi-Fi not included. As always, the prices listed may fluctuate over time as products go on sale.
Best Smart Vibrators and Sex Toys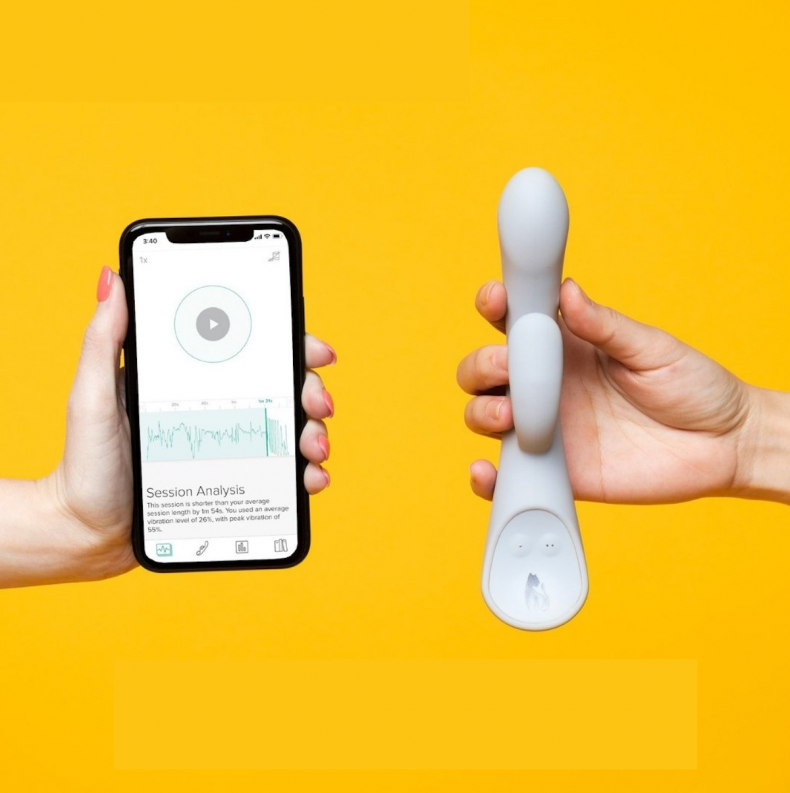 The Lioness Vibrator 2.0 is kind of a big deal. Made by women, for women, the Lioness Vibrator 2.0 features built-in sensors and a compatible mobile app that actually tracks your arousal and orgasm so that you can learn how to achieve and improve your orgasms, and see all your pleasure data in graph form on your phone. With this kind of intense tracking, you're more likely to understand how your body responds to certain touches and feelings—so that you can take your orgasms into your own hands to make them more satisfying, more often.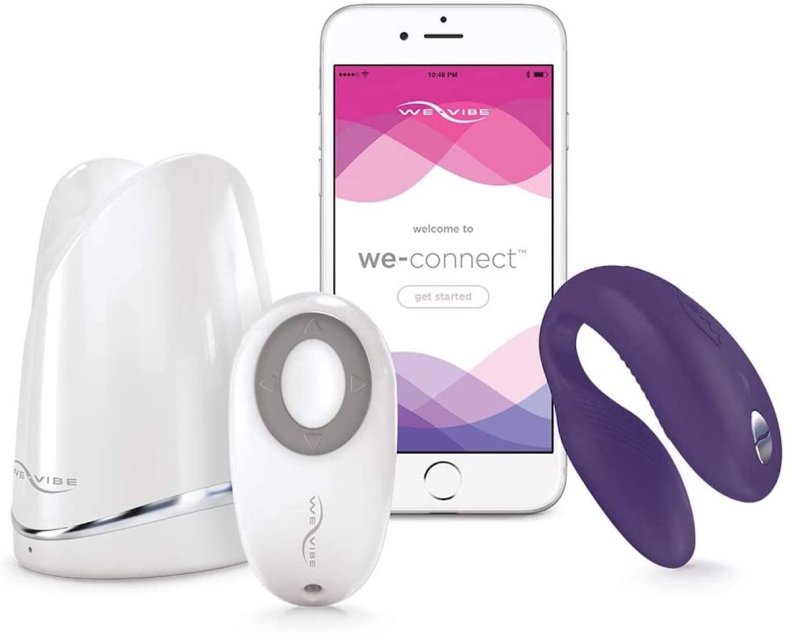 If it's a couple's sex toy you're looking for, the We-Vibe Sync has two fully adjustable arms that bend to perfectly conform to both sex partners and also features two motors and 10 powerful vibration modes. Rechargeable, waterproof and made of high-grade, body-safe silicone, the We-Vibe Sync won't slip as you and your partner change positions—no matter how intense it gets. You can also use the remote up to three meters away, or control it with the We-Connect app for wireless stimulation.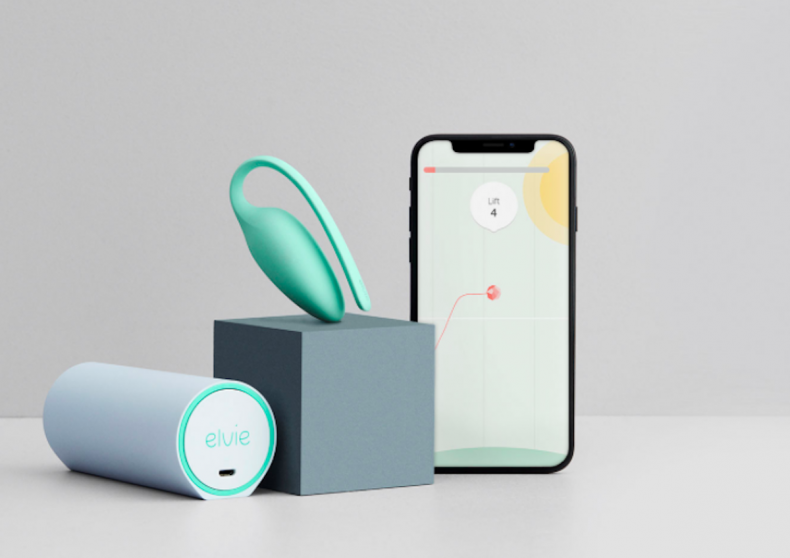 Get physical with the award-winning Elvie Trainer! Designed to train the kegel muscles for an ultimately stronger, tighter pelvic floor, you may also notice additional benefits—thanks to the app measuring your progress—like faster postnatal recovery, better intimacy and even improved bladder control. Here's how it works: Place the Elvie Trainer inside and connect to the app for visual pelvic floor movements in real time. Each "workout" is about 5 minutes and after four weeks, you should start seeing results—particularly when it comes to hanky-panky.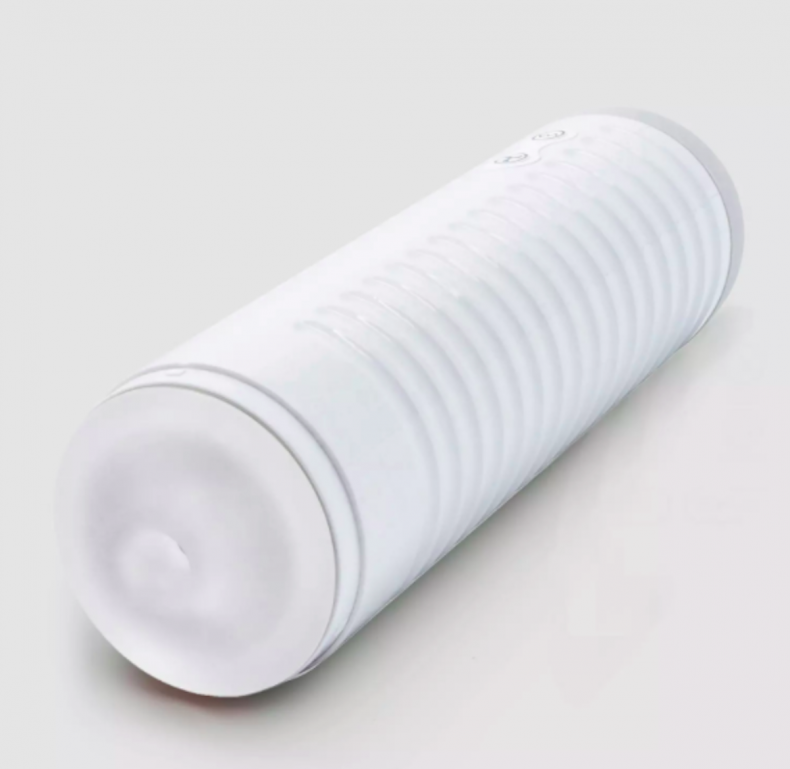 Let's not forget that men can get off using sex toys, too! The Lovense Max 2 is a luxury app-controlled male masturbator with an air pump that accommodates long distance. It has a 6.25-inch canal, and most Lovehoney.com reviewers recommend using a bit of water-based lube to really get the most out of this love machine. The air vent allows users to adjust suction—three suction intensities and seven vibration functions total—and with the Lovense Remote app, your partner can control the Lovense Max 2 from anywhere and even sync it up to the Lovense Nora or another Max 2, as well!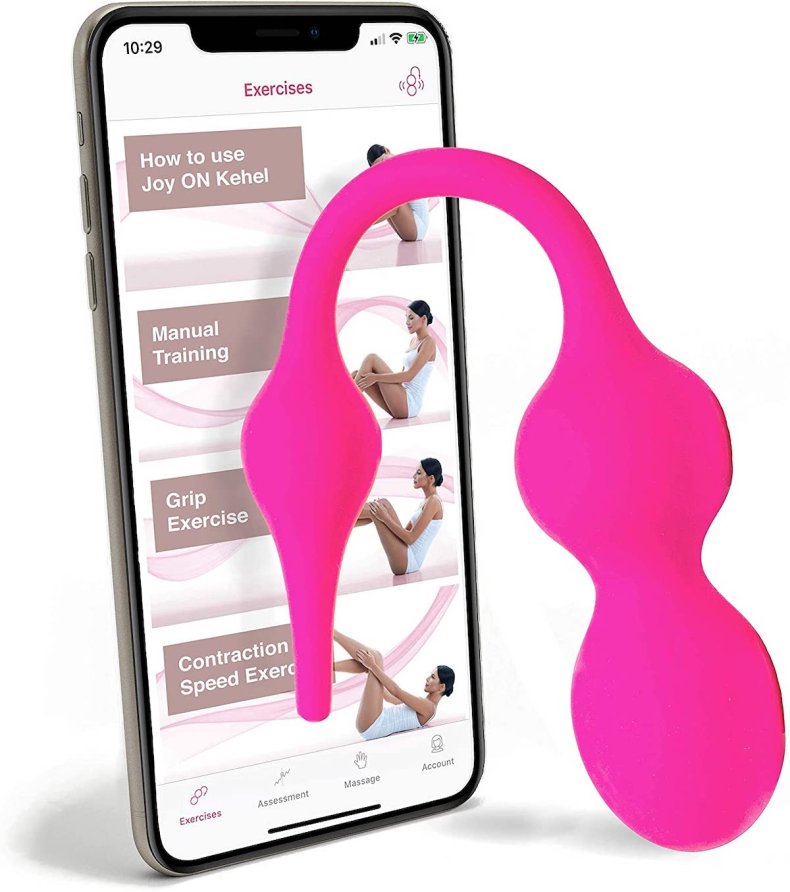 With more than 5,500 reviews, the Joy On Kegel Balls are one of the most popular Bluetooth-enabled sex toys on Amazon.com. Bright pink and made with BPA-free premium silicone that is doctor-approved to enter your body, this pelvic floor trainer strengthens muscles with four adjustable massage modes. It can be controlled via smartphone within 15 feet of the device and also uses its Bluetooth antenna to provide real-time guidance in the app, all while measuring the amount of force, accuracy and overall stamina of each squeeze. While you're at it, hand over the phone and let your partner give it a go!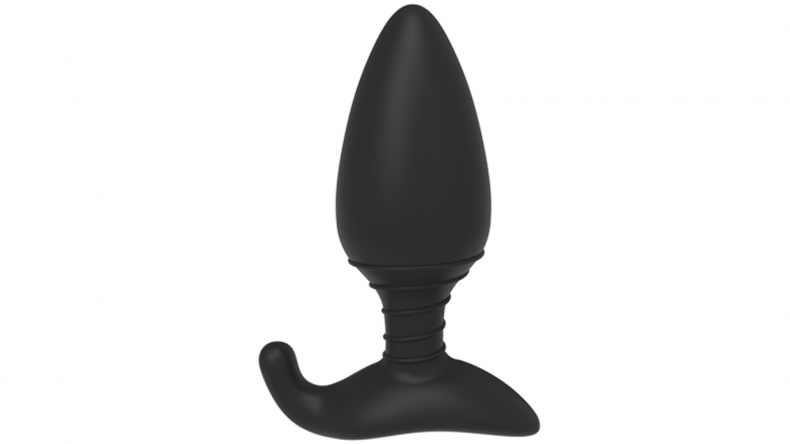 Can your butt plug do this? The Hush Bluetooth Butt Plug actually connects to the music playing on your phone to vibrate in sync with your sexy-time playlist. It's also teledildonic, which means it can be controlled remotely—even from long distance.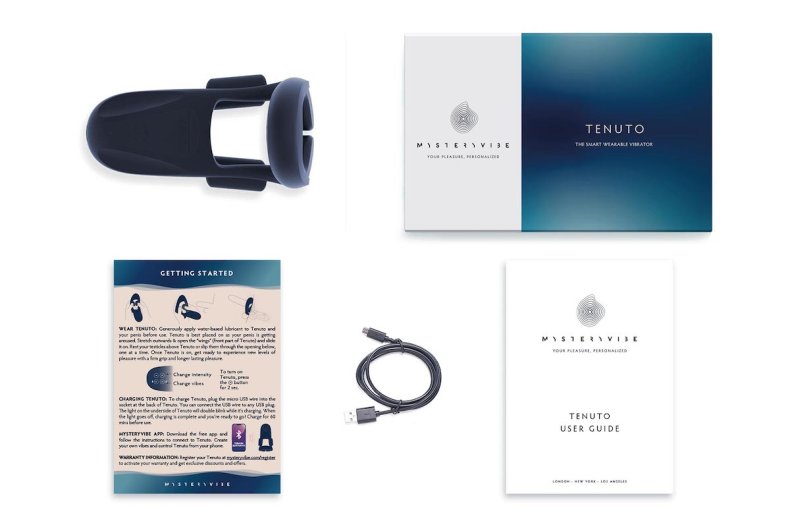 The shower-proof, premium silicone MysteryVibe Tenuto is a wearable vibrator for men that works in tandem to stimulate your partner, as well. It helps men get erect and stay erect, and it features 360 degree stimulation from penis to perineum, as well as pleasurable vibrations for both the penis and labia.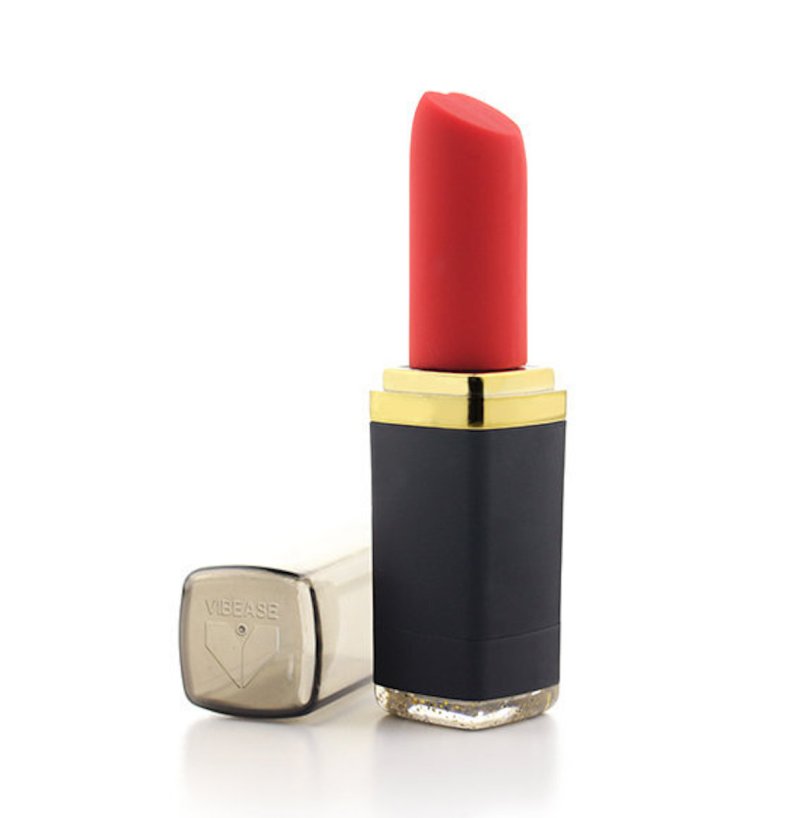 Pucker up because the Vibease Smart Lipstick Vibrator may be tiny, but she be mighty! Discreetly designed to look like any old gloss lurking at the bottom of your purse, the Vibease Smart Lipstick Vibrator can do a lot more than enhance your pout. It features a wireless remote control, an in-app text and call option, and a body-safe silicone tip, and you'll love how it syncs to Spotify so that you can vibrate in time to the music or to an erotic audiobook. In fact, the Vibease app even has an extensive library of curated audiobook erotica so you can live out your sexual fantasy. Not to mention, you can now grab a discount with the code USA2021.
Newsweek may earn a commission from links on this page, but we only recommend products we back. We participate in various affiliate marketing programs, which means we may get paid commissions on editorially chosen products purchased through our links to retailer sites.