8 Best Taquerias in Los Angeles
Los Angeles is taco town Norteamérica and we've singled out some excellent taquerias for you to visit.
Proclaiming the best tacos in Los Angeles – even in the form of a list – can cause road rage in this town, turning the City of Angels into the City of Anger. We're going to do it anyway. You may not all agree but the below eight spots will certainly satisfy your taco craving.
Here's a Google Maps list of all the best taquerias in Los Angeles.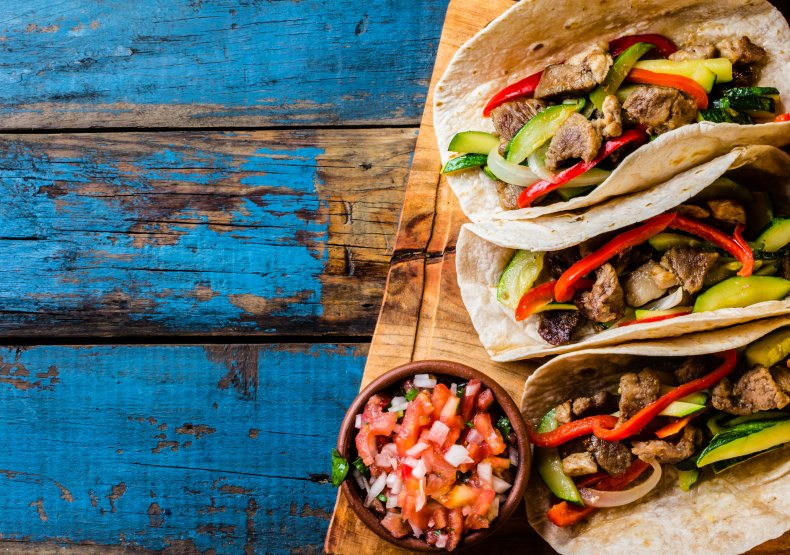 Barba Kush
Once a secret underground taco joint in Petra Zavaleta's backyard, Barba Kush now has an official restaurant in which to cook her amazing lamb barbacoa. Get a full lamb skull, eyes and all, to slice away ulta-tender meat and fold into freshly made tortillas at this East LA temple of tacos.
2635 Whittier Blvd., Los Angeles
This Mexican delicatessen in Eagle Rock kicks it up a notch, adding killer ingredients to its tacos, making the journey to Eagle Rock well worth it. Confit duck, crispy pork belly crackling, sea urchin, and even a Korean-style taco (made famous by LA's own Roy Choi of Kogi) are standout tacos at CaCao.
1476 Colorado Blvd., Los Angeles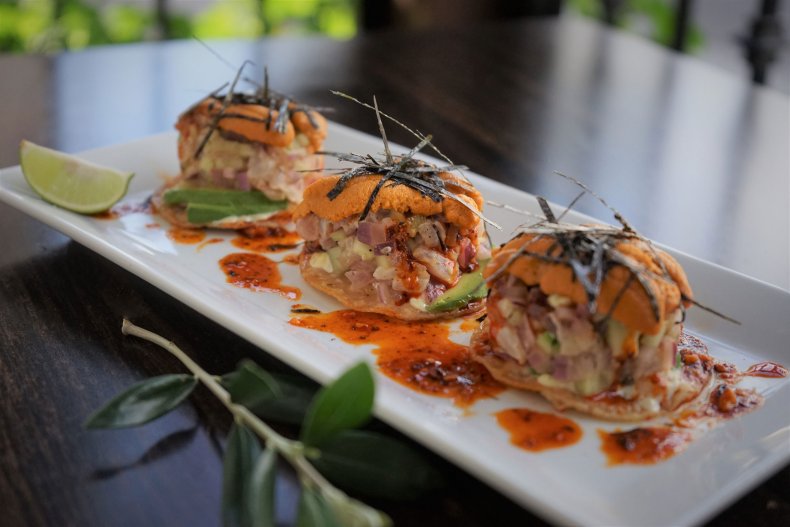 Carnitas El Momo
Housed in a trailer in Boyle Heights, El Momo's specialty is – you guessed it – carnitas. But they do a special blend here of pork shoulder and crispy skin that adds to the flavor strata and gives a lovely textural crunch that is hard to find elsewhere.
2411 Fairmount St., Los Angeles
There is one delicious reason to come to this LA spot: Oaxacan native Maria Ramos' barbacoa enchilada taco. It's first spit-roasted goat for five hours and then eventually slow-simmered in a sauce that the meat produced when it when it was on the spit. The recipe has been in the Ramos family for three generations.
4163 W. Washington Blvd., Los Angeles
This family-run, half-century-old Boyle Heights institution is unintentionally disguised as a deli/food market. But a huge percentage of the people who walk through the door are here for one thing: a taco. Specifically, a carnitas taco, Los Cinco Puntos' specialty. The thick hand-made corn tortillas are topped with guacamole, nopales, and meat so tender you'll eat enough to fill your tummy.
330 E. Cesar E. Chavez Ave., Los Angeles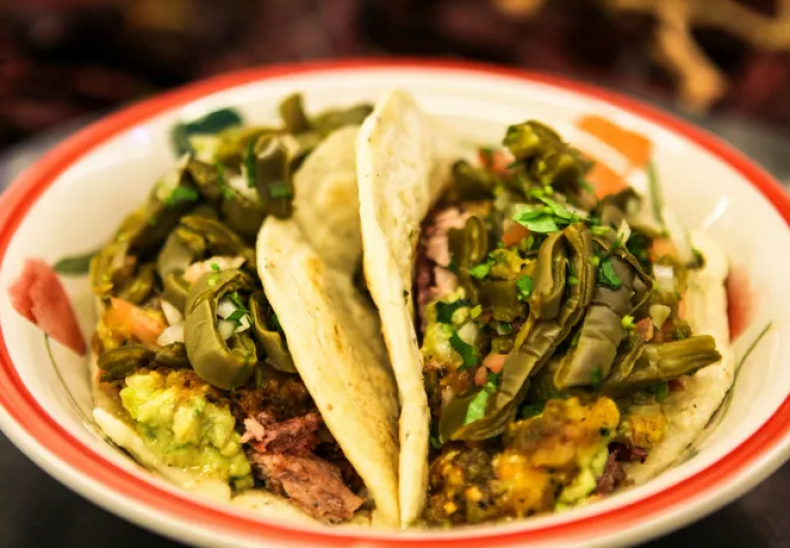 The border town of Mexicali in northern Mexico has a sizeable Chinese population. And so it's perhaps no coincidence that this great taco joint named after the town is in LA's Chinatown. They do somewhat creative takes on tacos here but our favorite is the Vampiro: meat, cheese, and ample amounts of garlic sauce.
702 N. Figueroa St., Los Angeles
The al pastor taco came to Mexico via Lebanese immigrants in the early 20th century. They brought with them their recipe for cooking lamb on a spit. Mexicans liked the idea, used pork instead of lamb, added a piece of pineapple, doused it with salsa, wrapped it in a tortilla (instead of a pita) and the al pastor taco was born. Tamix makes arguably the best al pastor taco in town. This location is in Midcity, but there are other outlets in Culver City, Santa Fe/Olympic, and Hoover St.
4817 Pico Blvd., Los Angeles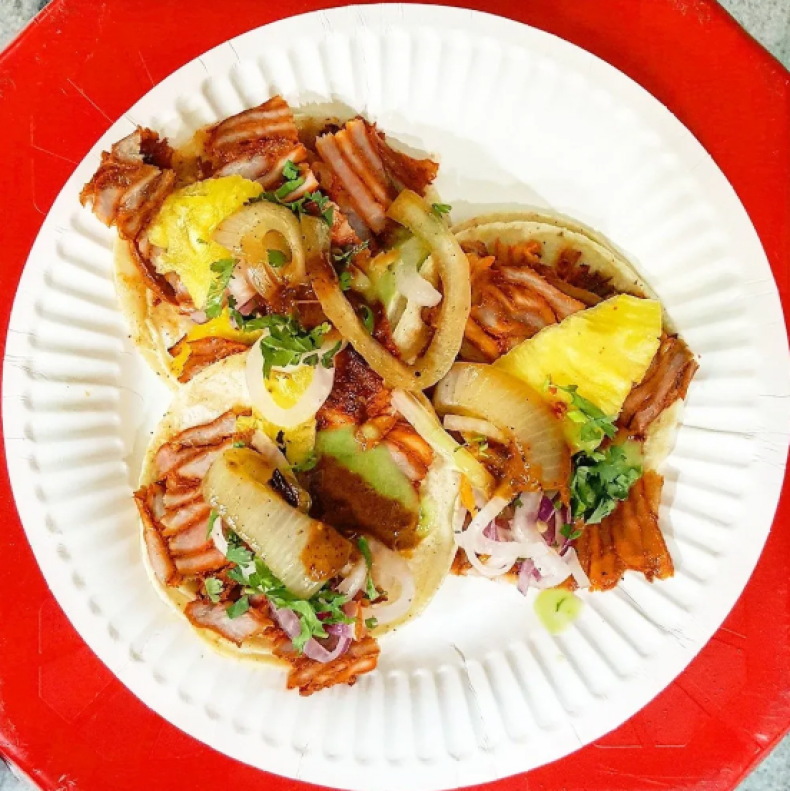 Tire Shop Taqueria
Set on the spot of a former used tire shop, hence the unofficial name of this taco paradise, "Tire Shop" does Baja-style carne asada – that's grilled steak – smothered in creamy guacamole and wrapped in a corn tortilla.
4077 S. Avalon Blvd., Los Angeles