8 Books That Reveal Brooklyn's Spirit in All Its Odd Glory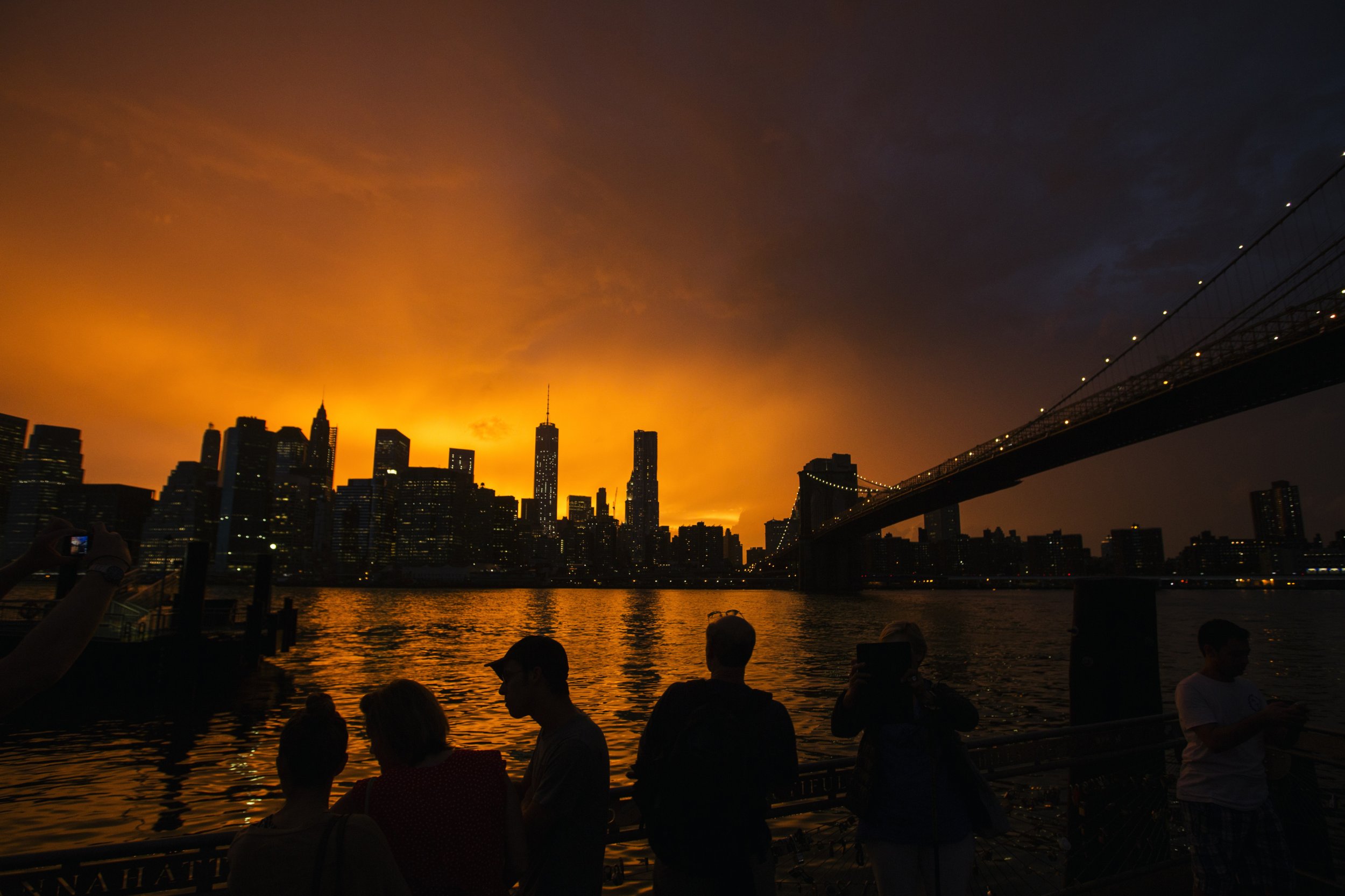 When I think of the spirit that animates the borough of Brooklyn, I think of an old bodega gutted and turned into a farm-to-table restaurant, I think of an old black couple originally from South Carolina selling its Bedford-Stuyvesant brownstone to a couple originally from Wisconsin, for 10 times the price paid for that brownstone in 1973. I think of Lena Dunham, but also the sullen Ukrainian teenager on the Q train, with her endless commute to and from Brighton Beach. I think of a place where anonymity and trendiness fight each other on every block.
The Brooklyn Public Library has decided that the Brooklyn spirit in all its complex manifestations merits recognition all its own, and will accordingly soon award the first Brooklyn Eagles Literary Prize, for a work of fiction that "reflect[s] Brooklyn's values." There will be a nonfiction award, too.
With that criterion in mind, below are works (mostly, but not exclusively, novels) that best encapsulate Brooklyn past and present. They are the ones that make me think of the borough of egg creams and artisanal pilsners, the borough of homes and churches and mildly ironic bocce courts.
Tropic of Capricorn, Henry Miller
Only someone from Brooklyn can truly hate Brooklyn as it deserves to be hated. A native of Williamsburg, Miller writes of Myrtle Avenue: "down this street no saint ever walked (else it would have crumbled), down this street no miracle ever passed, nor any poet, nor any species of human genius, nor did any flower ever grow there, nor did the sun strike it squarely, nor did the rain ever wash it." Late in life, Miller would call his native New York a "shithole," reserving his affections for Paris and California.
A Tree Grows in Brooklyn, Betty Smith
As sweet a depiction of Brooklyn as the 20th century saw it, a coming-of-age novel set in a Brooklyn before playdates scheduled three months in advance, ice cream parlors with $10 cones and children who know, at 11, which Ivy League school they'd like to attend (inevitably, Brown). The only book that has ever made me cry.
Desperate Characters, Paula Fox
A coolly malicious evocation of brownstone Brooklyn in the late 1960s, long before the bankers and graphic designers arrived and renovated once-crumbling townhouses. The novel contains one of the great expressions of existential truth: "I don't care about Fred Astaire, and he doesn't care about me." I could easily see that as a slogan on a Brooklyn Industries T-shirt.
Netherland, Joseph O'Neill
Yes, some of the novel is set in that not-to-be-named borough on the wrong side of the East River. But much of the action takes place in immigrant "nether regions of Brooklyn." It is there, on the vast empty expanse of Floyd Bennett Field, that Chuck Ramkissoon yearns to realize his Gatsbyesque dream.
Brooklyn's Promised Land, Judith Wellman
Not a novel, but nevertheless a fascinating story of Weeksville, the little-known community of free blacks in what is today Crown Heights. Nearly lost to demolition, Weeksville was rediscovered in 1966 and is today home to several restored houses and a handsome new welcome center. Wellman tells the whole story, from the village's roots in the 1830s to its near fall into oblivion in the late 20th century.
Leaves of Grass, Walt Whitman
Walt Whitman was an American, above all, but his America is the America he saw in Brooklyn: raucous, democratic, diverse. As he writes in "Crossing Brooklyn Ferry," one of his greatest poems, "Crowds of men and women attired in the usual costumes! how curious you are to me!" His is the optimism of all the immigrants who settled in this borough.
Sophie's Choice, William Styron
Yes, a Holocaust novel, but a Brooklyn novel as well. "Another lean and lonesome young Southerner wandering amid the Kingdom of the Jews," says narrator Stingo about his sojourn in Flatbush, where the young Styron lived.
Decoded, Jay Z
"Bed-Stuy was my country, Brooklyn my planet," the musician and entertainer writes in this memoir, a rags-to-riches story of the sort instrumental to the borough's conception of itself. His is the Brooklyn of everyday struggle few newcomers know, a Brooklyn effaced by each fresh wave of gentrification.