8 Great Restaurants and Chefs Who Formed California Cuisine
Californian cuisine has a youth and energy that I think you rarely find in places with more traditional culinary histories.
I love the fact that the food culture in California is so different from the traditional cuisines of Europe that I grew up around and trained in. I was taught to follow rules, but in California, it seems there are no hard and fast rules: as long as the food looks and tastes good chefs are encouraged to be playful and dynamic. I admire their boldness to merge different cuisines that many people wouldn't dare to, perhaps something that could only flourish in a place with such a hugely ethnically diverse population. I also love the Californian attention to detail with presentation and the commitment to using local and seasonal fruit and vegetables.
Californian cuisine has a youth and energy that I think you rarely find in places with more traditional culinary histories. And it has only really established itself as a world cuisine over the last 50 years. Before that, it was lumped in under a generic 'American' label which most outsiders consider to be hamburgers and diner food, with Californian chefs tending to look outside of their home nation for inspiration. But today Californian cuisine is truly aspirational. And it's rather nice to see how the tables have turned, with the West Coast fast becoming the culinary muse for a new generation of food writers.
Here are eight restaurants and chefs that changed the face of Californian cooking.
Chez Panisse is widely considered the birthplace of Californian cuisine and its founder and owner, Alice Waters, is one of the most highly regarded voices in food internationally. She opened Chez Panisse in Berkeley in August 1971 serving simple Mediterranean food crafted from prime ingredients, and from low-key beginnings, it went on to galvanize the Californian food revolution. Waters' passion and commitment to sourcing and serving good ingredients kickstarted the network of Californian farms that have flourished over the last 50 years and now gives chefs a bounty of produce to work with. There would have been no 'farm-to-table' without her, and a legion of great Californian chefs trained under her at Chez Panisse. It remains an utterly charming spot today for Cal-Mediterranean cuisine, both in its more casual upstairs café and finer dining restaurant below.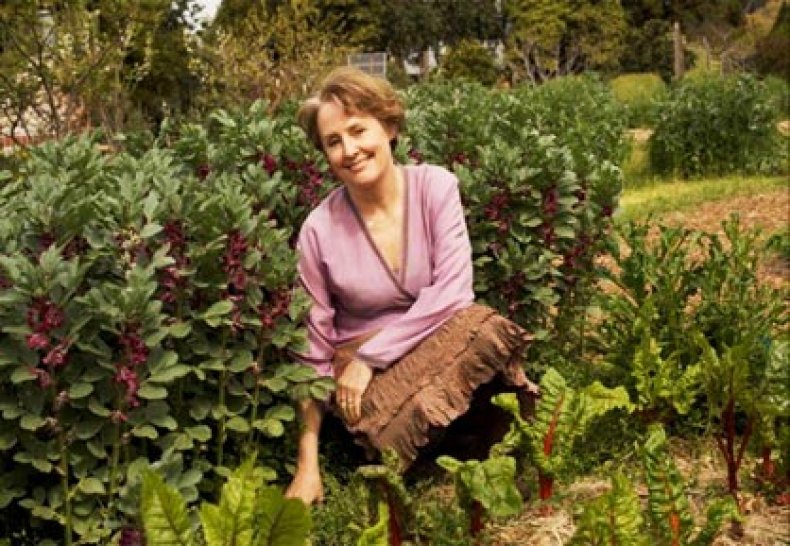 Zuni is another San Francisco institution that has just celebrated its 40th birthday. It was the late chef Judy Rodgers who really established it as a firm fixture on the San Francisco food scene in the 1980s, and perhaps it's little surprise that she was an alumnus of Chez Panisse. Her cooking took its cue from Chez Panisse - unfussy, seasonal and leaning on flavors from the Mediterranean but with a definite Californian outlook. The dish that people travel from far and wide to eat is the chicken and warm bread salad with mustard greens, currants, and pine nuts. It is a glorious tangle of savory, sweet and bitter, with the bread soaking up the golden juices of a crisp-skinned chicken that has been cooked in a wood-fired brick oven.
While Waters and Rodgers were transforming the food scene in San Francisco, it was trailblazing chef Wolfgang Puck who was switching things up Los Angeles. Although Austrian-born and classically French trained, Puck was one of the first to create a new style of cuisine that was considered uniquely Californian. He drew on traditional French techniques, but his food had a West Coast casualness, he was committed to only using the best local ingredients and he had no qualms about brazenly bringing flavors from Asia or South America into his predominantly European cooking, no doubt inspired by LA's hugely ethnically diverse population. He opened Spago in the early 80s and it was immediately the hottest table in town. Today it remains a much-loved haunt and continues to serve the California pizza, one of the culinary creations Puck is best known for: a traditional Italian pizza base topped with very un-Italian toppings, the most famed of which is smoked salmon, crème fraiche, caviar, capers, and dill.
The phenomenon of the Kogi BBQ Taco Truck says so much about how progressive and enterprising the LA food scene is. The story begins in 2008 with Roy Choi, a chef who was born in Seoul but raised in LA, and his exceptionally good Korean short rib taco. That cross-pollination of two very unlikely cuisines could perhaps only have happened in LA, where Choi instinctively understood how to merge the comfort food of his family home with the Mexican street food he had grown up eating. Choi's next genius move was to start selling the tacos from a food truck and to advertise its location on a then little-known social media app called Twitter. Things blew up pretty quickly and the Kogi BBQ Taco Truck was well and truly a food sensation. It not only pioneered a whole wave of Korean-Mexican culinary spin-offs, it also paved the way for the food trucks we started to see popping up worldwide which have quite dramatically changed the way we eat out over the last 10 years.
It is said that the wild yeast in the air that rolls in with the San Francisco fog is what makes the city's bread so unique. Whether or not that's true (most say it's a wives' tale), there's no doubting that San Francisco-style sourdough is world class, and Chad Robertson of Tartine is widely regarded as the modern godfather of San Francisco sourdough. He opened his original bakery in the city's Mission area in 2002 and has since opened Tartine Manufactory (a café-cum-restaurant-cum-bakery) nearby, plus another in LA. As is often the way with the pioneers of California cuisine, Robertson studied French technique but, on returning to the States, didn't feel bound by its tradition. He cared deeply for sourcing the best flour, but his method of high hydration and long fermentation was far from conventional. The resulting bread, and what many now consider to be the benchmark for San Francisco sourdough, is mind-blowingly good. The flavor is deep and sour, the dark crust is almost charred and the crumb is so moist it is commonly described as 'custardy'.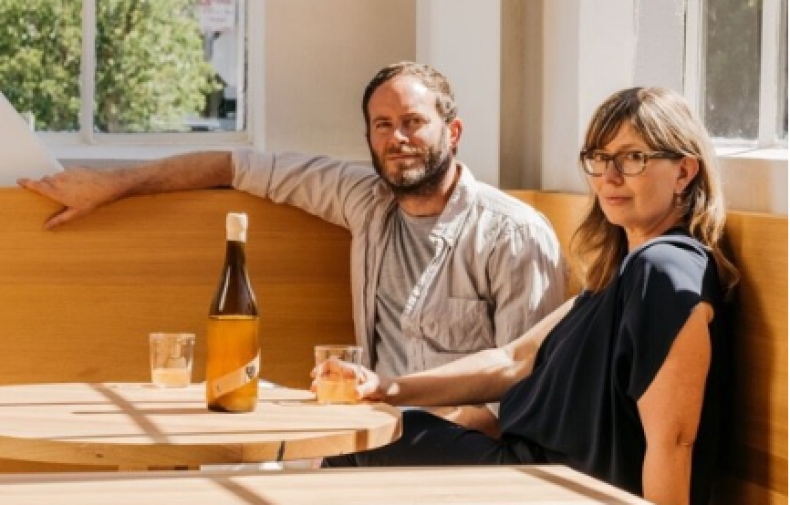 Ask any Angeleno where the best spot in town to experience Californian cooking is and you'll most likely be pointed in the direction of Gjelina. The cool and carefree restaurant sits on Abbot Kinney in Venice, one of the Westside's most boujis streets, though it wasn't quite as salubrious when Gjelina opened back in 2008. From the beginning chef Travis Lett has demonstrated integrity in sourcing ingredients and somehow his food manages to encapsulate that effortlessly stylish southern Californian lifestyle. The healthy, veg-centric menu is overflowing with carefully considered creations that judiciously balance texture and flavor and take pride in their appearance: think grilled kale with mint yogurt and hazelnut, roasted fennel with blood orange and pollen, and a section dedicated to wood-fired pizzas, perhaps topped with wild nettle, chili, and fontina cheese. Next door to the restaurant is GTA, a takeaway shop serving great coffee and sandwiches, and a few blocks over is Gjusta, a more casual deli-bakery-café where you order at the counter and wait for plates to be delivered in the rustic courtyard garden.
Jessica Koslow's unassuming neighborhood café has become a bastion of casual Californian eating since it opened in 2011. Most of the time there are queues around the block to order from a menu that encourages all-day breakfasting (served till 4 pm) – think ricotta and jam on wedges of toasted brioche and a selection of sweet and savory porridges – as well as a long list of Technicolour salads, rice bowls, and piled-high sandwiches. The veg-forward cooking is clever, colorful and exciting but entirely accessible and the whole set up at Sqirl is charmingly relaxed, making it a winner on pretty much all fronts. There's a brilliant drinks menu too.
The newest of the restaurants on this list, Plant Food + Wine may not have a long history or be a true architect of the Californian restaurant scene, but it certainly demonstrates how advanced California's appetite for plant-based food is. The restaurant is a decidedly stylish spot, a few blocks down the street from Gjelina on Venice's Abbot Kinney, sporting the most romantic of fairy-lit gardens. And a technically skilled team of chefs are dedicated to showcasing a more sophisticated side of plant-based dining. It is quite astonishing to think that all of the artful creations are crafted purely from raw and plant-based produce. Menu stalwarts include kimchi dumplings (encased in wrappers made from dehydrated spinach juice and flesh of young coconuts) and the tomato and zucchini lasagne, and there are numerous plant-based cheese options.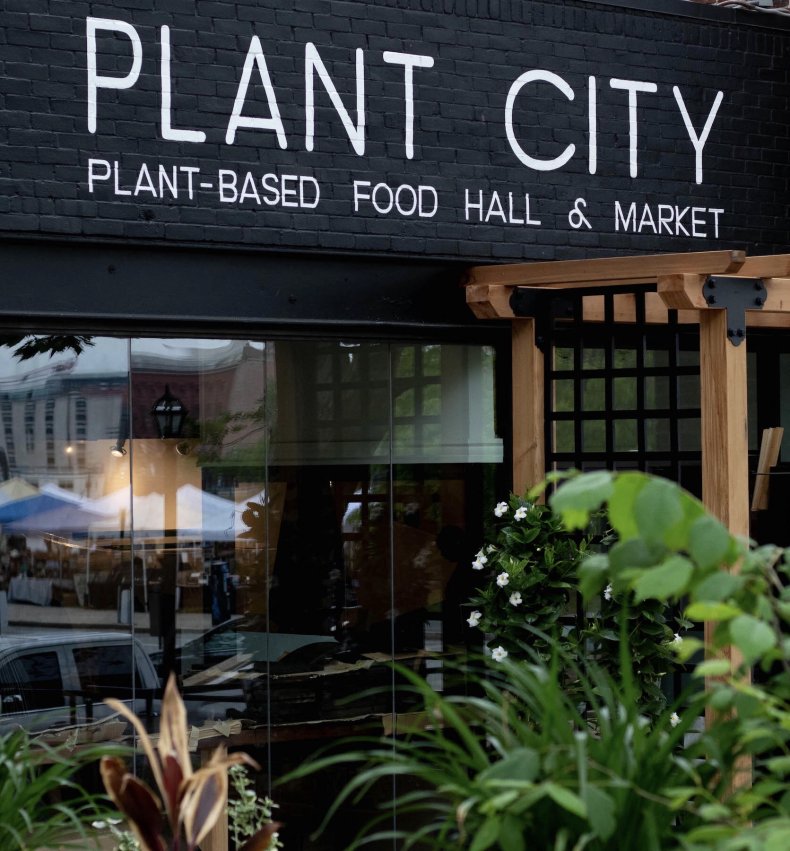 London-based Eleanor Maidment is a food writer, consultant, stylist and the author of the new cookbook, California Living + Eating: Recipes Inspired by The Golden State, published by Hardie Grant Books May 2019, RRP $29.99 Hardcover.