8 Great Restaurants in Santa Monica and Venice
The dining scene in Santa Monica and Venice is one of the best in the LA area.
The Westside of LA, namely Santa Monica and Venice, is crammed with edible goodness. From California-inspired fare to downhome hearty breakfasts to Italian fare so good you'll think you're back in Bologna. It's almost hard to go wrong. But if you can't decide, let us do the work for you. Here are our 8 favorites.
View a Google Maps list of some of the best restaurants in Santa Monica and Venice.
Housed in a two-floor yellow cottage, the elegant and romantic yet unpretentious, Barrique is helmed by executive chef Antonio Mure who cooks up excellent Italian fare. The pasta dishes are particularly good, including the house-made squid ink linguine studded with chunks of crab and the rabbit-and-chestnut-stuffed raviolis that are sautéed in a garlic espresso sauce.
796 Main St., Venice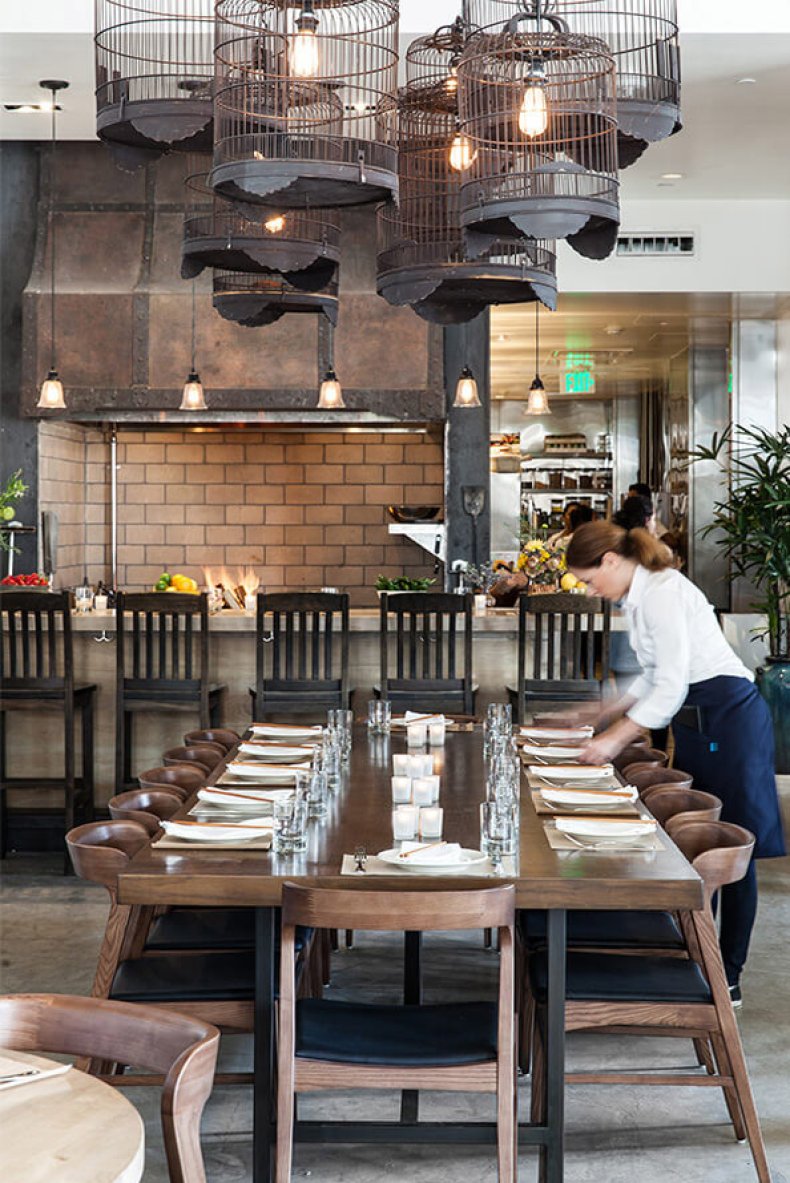 From the restaurant group that brought us Rustic Canyon, Huckleberry Bakery & Café, and Milo & Olive, Cassia is an exciting Southeast Asia-meets-France eating establishment. The ingredients and dishes mostly lean toward Southeast Asia, particularly Vietnam, and are often created using French technique. Tender pork belly over vermicelli rice noodles and the lemongrass-laced seafood stew with candied bacon are menu standouts.
1314 7th St., Santa Monica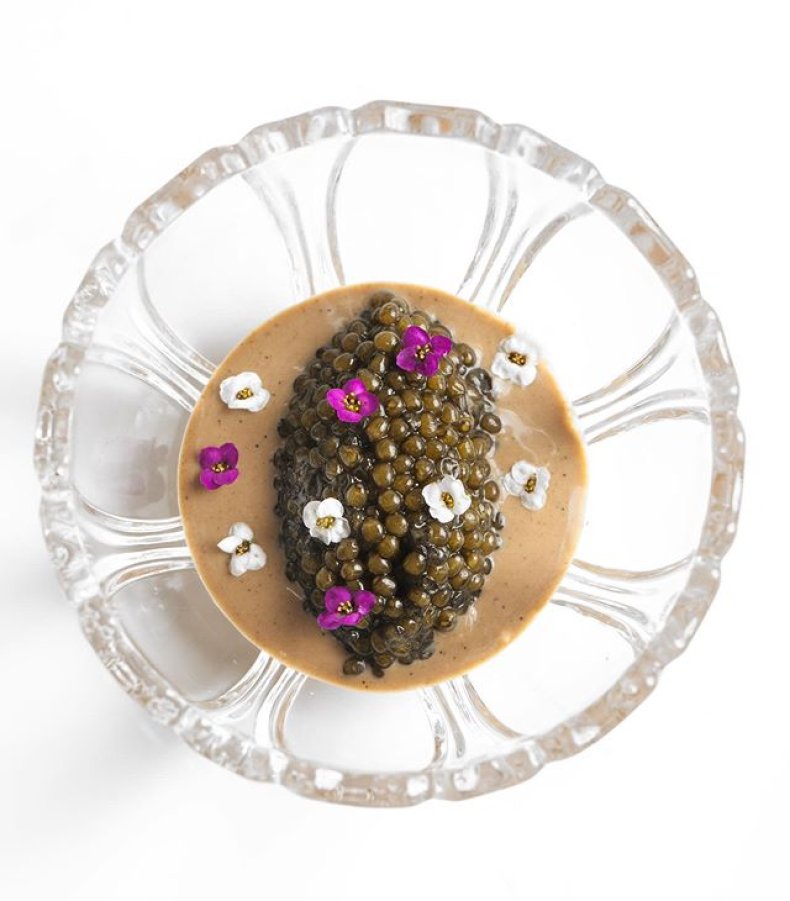 Chef David Beran, who logged years in the kitchen at lauded, avant-garde Alinea in Chicago, brings his culinary magic show to the West Coast. The multi-course prix-fixe menu celebrates the seasonal ingredients found in and around Southern California. Expected to be wowed by presentation and taste.
1315 Third Street Promenade, Santa Monica
This vegetable-driven, small plates-leaning, Italian-accented eatery has long been one of the hottest restaurants in Venice. The wizards in the kitchen know how to coax maximum flavor out of the seasonal ingredients they are working with. It's hard to go wrong with anything here.
1429 Abbot Kinney Blvd., Venice
First sharpening its sushi knives in 1979, Hama is one of the oldest sushi spots in the country. And since that time, the restaurant has been creating consistently solid sushi. The menu is loaded with classic rolls but first timers should opt for the Venice roll: spicy tuna topped with seared tuna, avocado, jalapeño and then sprinkled with black sesame seeds and doused in a ponzu sauce.
213 Windward Ave., Venice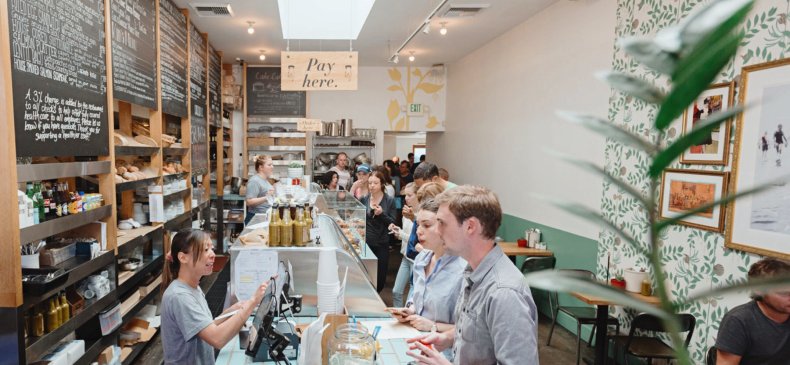 Don't be scared off by the perpetual queue. It's worth the wait. Since it opened in 2009, locals have been gravitating and gathering here for fluffy pancakes, a breakfast burrito stuffed with all manner of deliciousness, and an amazing fried chicken sandwich, among other delights.
1014 Wilshire Blvd., Santa Monica
From the founder of popular sushi spot Sugarfish, Uovo attempts to offer affordable pasta dishes that still zing with flavor. And the place succeeds. They import pasta from Bologna that's made with red-yolk eggs only found in Italy. The pasta menu is split up between Bologna, Roma, and Classiche. The carbonara from the Roman side is excellent. So is the tagliatelle al ragú from Bologna.
1320 2nd St., Santa Monica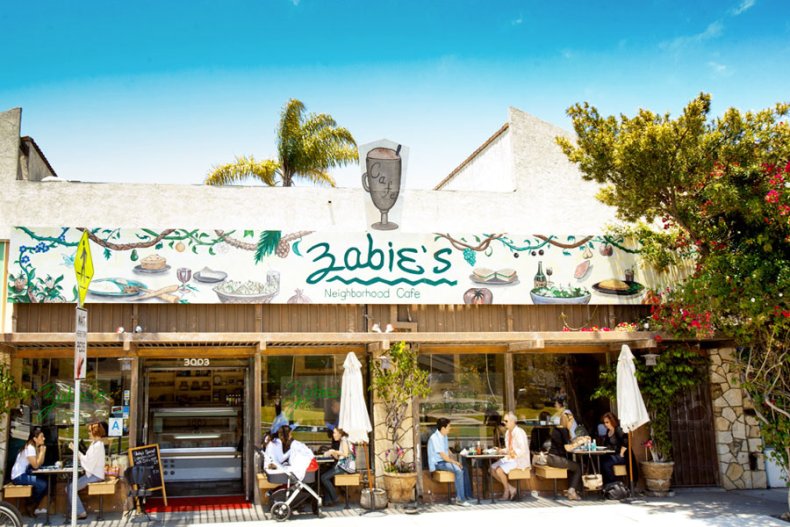 Zabie's is a classic but above-average neighborhood spot in Santa Monica that serves up solid and straight-forward dishes at breakfast and lunch. Get the poached salmon for the spicy garlic lemon sauce poured over it. Or the saffron chicken-laced Mediterranean salad.
3003 Ocean Park Blvd., Santa Monica