8 Great Things to Do in Miami
Miami has sun, sea and sand in spades but also museums, art and great food too.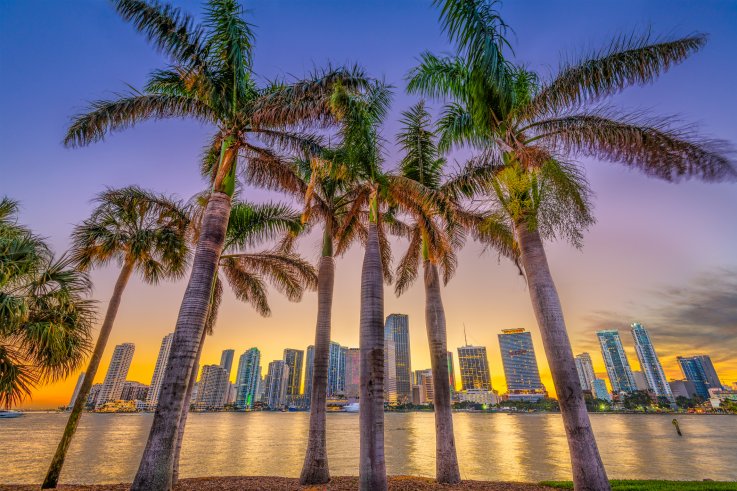 If you're taking your talents to South Beach, you should know that Miami is more than just this swath of sunshine, sand and vanity. The south Florida city is filled with great museums, street art, restaurants, Art Deco architecture and ample enough diversions to keep any and everyone occupied for weeks and months. Here are some of our favorites.
View a Google Maps list of some of the best things to do in Miami.
Latvian immigrant Ed Leedskalnin built this remarkable wonder all by himself in the first half of the 20th century. Five-foot, 100-pound Ed miraculously lugged the heavy coral about 10 miles from the sea to his home to construct the castle. Located about 45 minutes' drive from central Miami, the spectacle is worth the journey.
28655 South Dixie Hwy, Homestead, FL.
ICA is a fabulous (and fabulously free) art museum in Miami. The collection here is challenging but intriguing, focusing on 20th and 21st century art by such luminaries at Louise Bourgeois, Zoe Leonard, Pepe Mar and Raymond Pettibon, among others. The museum also puts on stellar temporary exhibits (but visitors must pay for those).
61 NE 41st St.
Referred to as the "Fifth Avenue of the South," this promenade is Miami's best place for people watching and window browsing. The road is flanked by posh shops and trendy cafes. Pull up a seat and strike your best South Beach pose. Architecture buffs will dig the Herzog & de Meuron-designed parking garage known as 1111 Lincoln Road.
Lincoln Rd.
Little Haiti
Tourists gravitate to Little Havana but few to this Haitian enclave—located north of the Design District—so you'll have it all to yourself (except for the thousands of Haitian immigrants who live here). Tuck into some hearty Haitian fare or sip a beer at a kitschy bar.
Sleek and cool, the Design District is a sight for eyes that enjoy aesthetically pleasing things. Filled with striking architectural structures that house galleries, trendy restaurants and cafes, the neighborhood should be on every visitors' list. Just the public art alone is worth a stroll through.
A Cuban-American institution, this Little Havana restaurant has been churning out above-average takes on ropa vieja, braised oxtail and stuffed plantains since halfway through the Nixon administration. There are a legion of Cuban dining options here but if you only have time for one meal, this is the spot.
3555 SW 8th St.
As if some divine force picked up a Renaissance palace in Florence and dropped it in Miami, Vizcaya Museum & Gardens looks wonderfully out of place. Set on pleasant Biscayne Bay in Coconut Grove, the structure houses a nice art collection but that is almost beside the point. Just a stroll through the baroque interior and the leafy gardens is worth the price of admission alone.
3251 S. Miami Ave.
Perhaps the most stunning collection of street art on the planet, the walls around Wynwood are bedecked with masterpieces—blocks and blocks of them. And it's free! If all that art gawking builds up an appetite, there are plenty of bars and restaurants around to take a break.
2520 NW 2nd Ave.
8 Great Things to Do in Miami | Culture