8 Innovative Alcohol Free Drinks Under $40 to Keep Dry January Going
People have been kicking off the new year with what's been dubbed Dry January in a growing trend. Beginning each January alcohol-free allows people a chance to reset and re-calibrate. Even if it's only for one month of the year, detoxing from December can be a great way to figure out priorities in a sober way.
What if January came and went and you're still digging the alcohol-free lifestyle? There are plenty of new options to keep your taste buds happy without the effects of booze. In fact, a lot of companies are bringing out new drinks to cater to the growing number of people avoiding alcohol. Some are investing in CBD to provide new kinds of drinks, while others are just creating complex adult beverages minus the hangover. There are plenty of reasons to forego an alcoholic beverage that have nothing to do with a lack of control. Maybe it's a social setting or a solo one, but either way, check out the list of drink choices you won't regret the next day.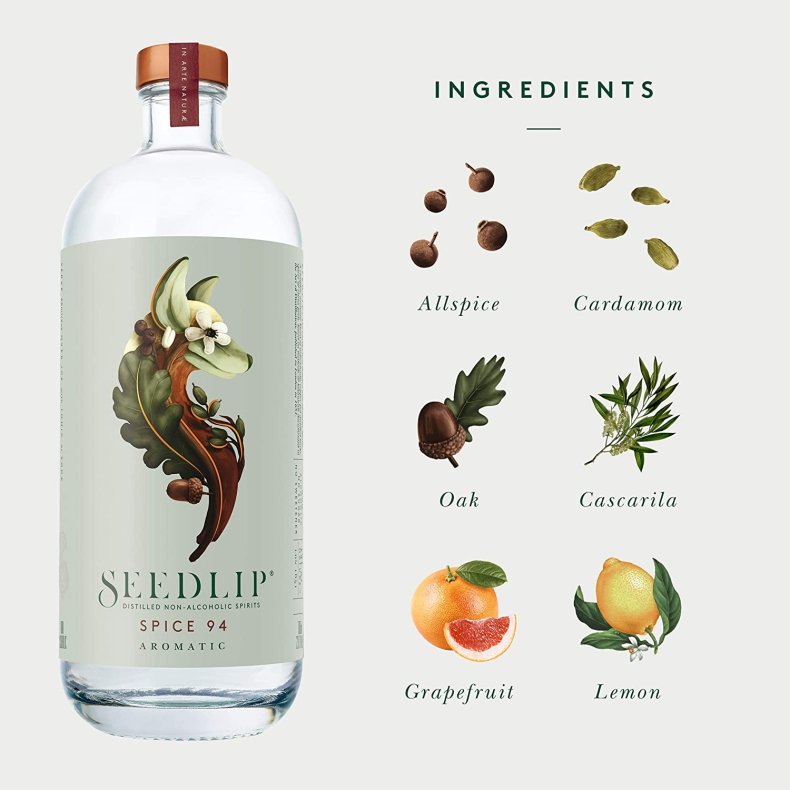 Seedlip is an upscale, fancy distilled non-alcoholic spirit. This is a carefully produced drink that uses hundreds of years of familial gardening practice to select the ingredients at a mastery level. Seedlip comes in several different options such as Citrus, Garden 108 and Spice 94 — or as a three-pack to try them all. Not only does Seedlip provide the spirit, but they also have a wide selection of drink recipes on their website to help you pair and enhance your drink in the best way possible to match the mood.
Seedlip is distilled and bottled in England but is sold worldwide, including 100 Michelin starred restaurants.
Recess infuses CBD into its sparkling water to provide a calm and relaxed feel. Sparkling water is all the rage recently as people look for healthier options to popping open a soda. Instead, cracking open a can of Recess adds plenty of other benefits such as ginseng to help focus, hemp to calm, L-theanine to brighten your mood and lemon balm to boost vitality.
Recess continues to expand its flavors and now comes in Blood Orange, Coconut Lime, Black Cherry, Pomegranate Hibiscus and Blackberry Chai. You can buy these flavors individually, or if you're feeling curious, buying a six-pack of Recess comes to just $4.99 per can if you want to try a variety of the available flavors. Each drink is organic and kosher certified.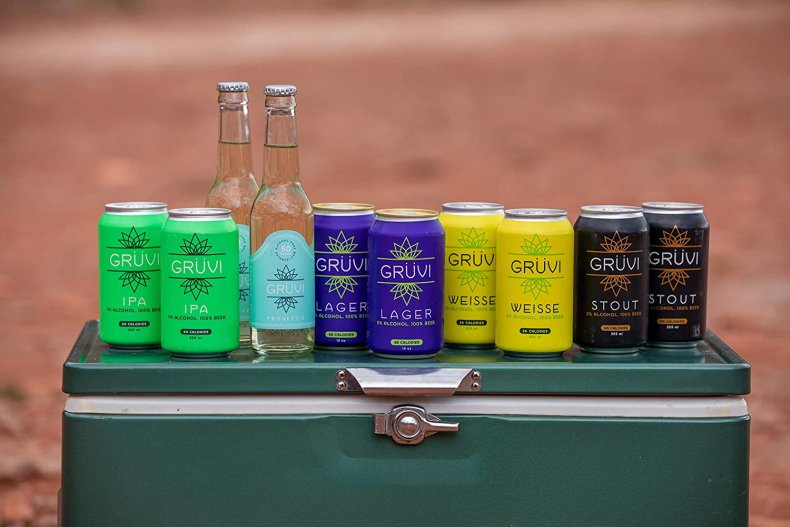 The driving force behind Gruvi was to show that a non-alcoholic beer didn't have to taste bad. It's a common stereotype that removing the booze also removes the taste and flavor that makes a beer enjoyable. So the company is trying to provide a healthy brew, free of alcohol from Colorado. While the Gruvi Stout Beer is one of their popular ones, it offers all sorts of flavors and styles that range from a Rose to Lager. The tastes may be wildly different between each of these, but the common factor is 0% alcohol and sticks to roughly 50 calories or less per container.
Buy at Amazon.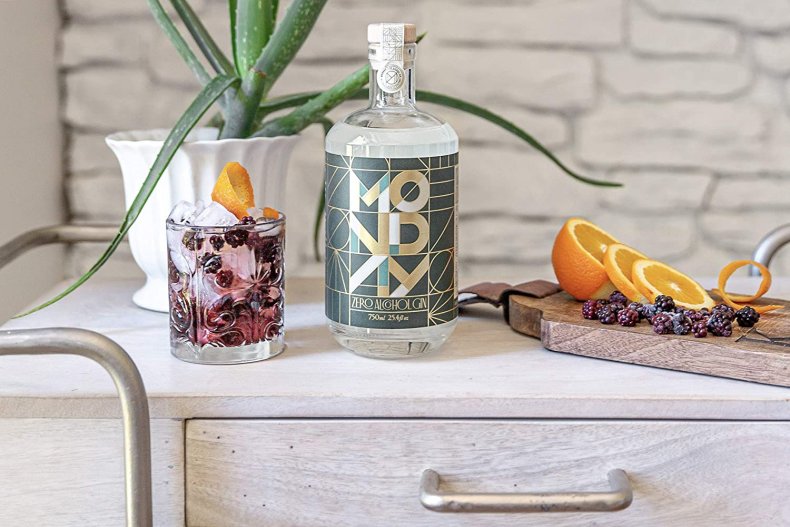 Non-alcoholic gin? Yup, that's a thing. MONDAY is making a complex drink that contains an aromatic blend of spices and natural botanicals. If the taste is the best thing about this drink, then the second best thing is that it's not bad for you. It contains zero carbs, no sugar, 0 calories, and is vegan. If the reason you're cutting out alcoholic drinks is to cut down on some of the calories you're putting in your body; this might be one way to compliment a healthy game plan.
MONDAY Gin is handcrafted at a Southern California distillery in small batches to ensure top quality. The company also offers plenty of pairing options and recipes on its website to help newcomers and former drinkers alike.
Buy at Amazon.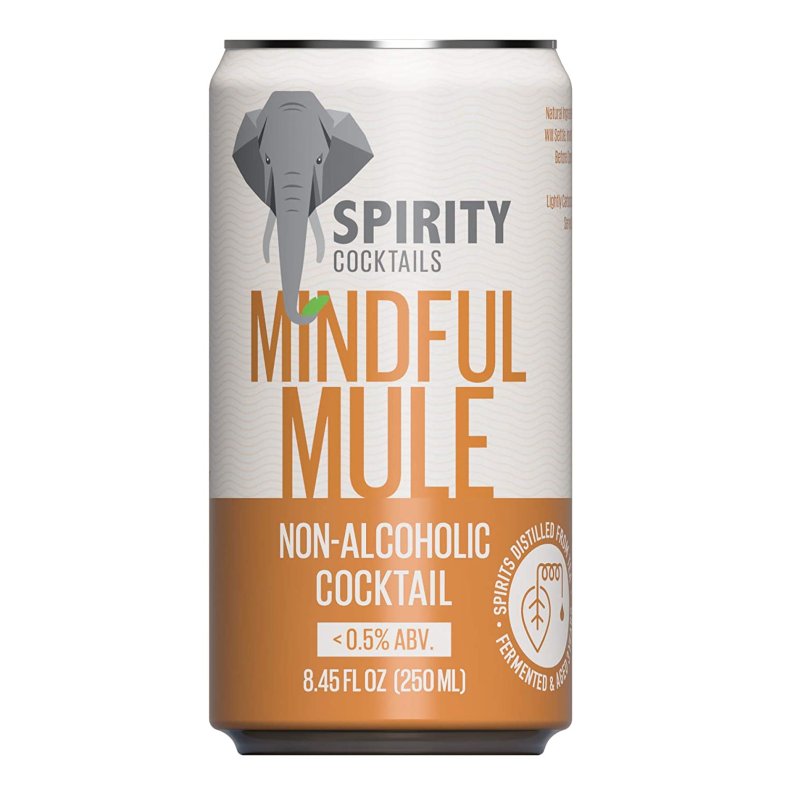 Craving a Moscow Mule, but not the booze? Spirity Cocktails offers a version that substitutes the vodka for a spirit distilled from tea instead. This cocktail should still include all the bitter notes and spicy aroma but just leave you without the buzz. How does it achieve all this? Its cocktails come from spirit distilled from tea that is fermented and aged for three years. As recognition for its taste, it was the first non-alcoholic cocktail to win an award by the San Francisco World Spirits Competition.
Buy at Amazon.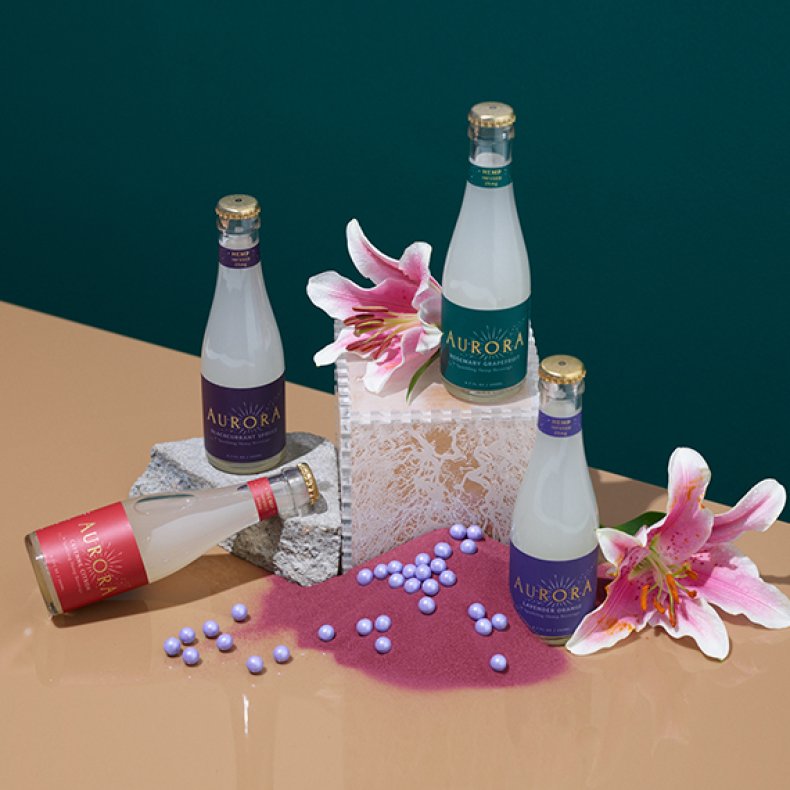 Aurora Elixirs is another company adding CBD to drinks, which might be your preferred method if you don't care for gummies or other forms of consumption. Each 6.7oz bottle contains 25mg of full-spectrum hemp but contains no THC. The hemp elixirs come in four flavors: Lavender Orange, Rosemary Grapefruit, Cayenne Citron and Blackcurrant Spruce. The variety pack includes all four retails for $16.
If CBD isn't your thing, Aurora Elixirs also makes two non-alcoholic hops flavors it describes as "bright and herbal Pomelo Sage and zesty and fragrant Yuzu Orange Blossom."
Buy at Aurora Elixirs.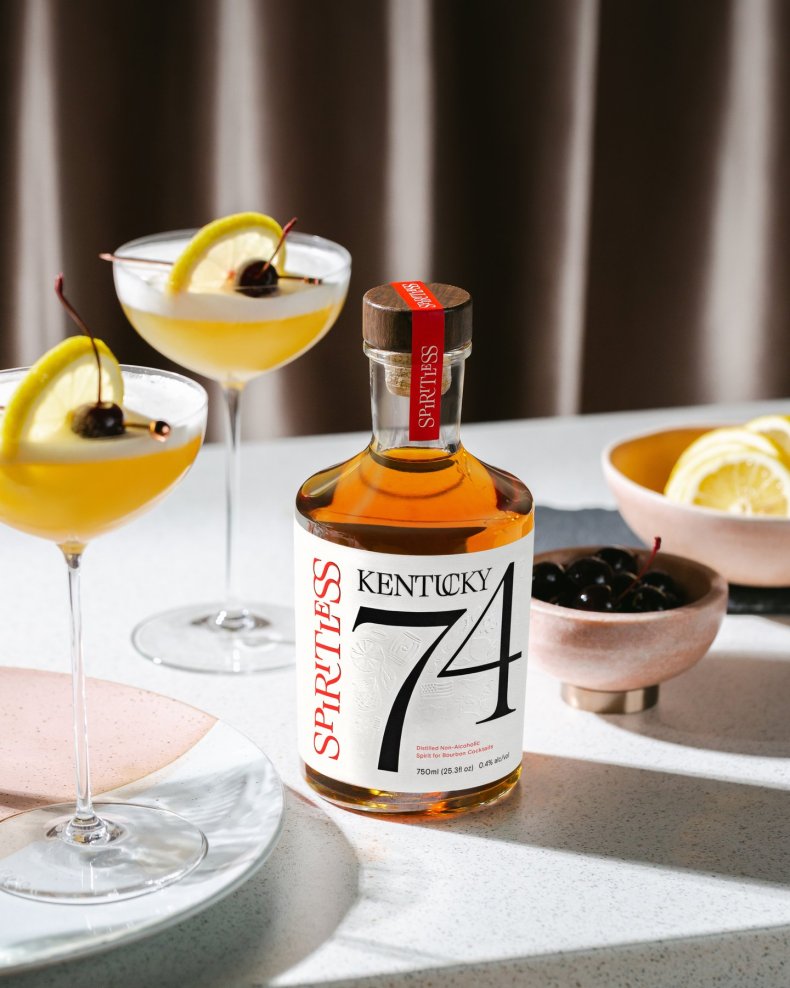 For those looking for an alcohol-free bourbon, Spiritless' Kentucky 74 might be what you're looking for. It delivers a high-quality, smooth drink with hints of caramel, vanilla and oak. While Kentucky 74 doesn't take as long as traditional bourbon to produce, it does take some time. Orders are typically fulfilled in 4-6 weeks, and placing an order will secure your spot in line.
Spiritless includes plenty of recipes on its website to help you create things like a New Fashion (instead of an old one), Whiskey Sour and Kentucky Mule. There are plenty more options, though, if you're feeling adventurous.
Buy at Spiritless.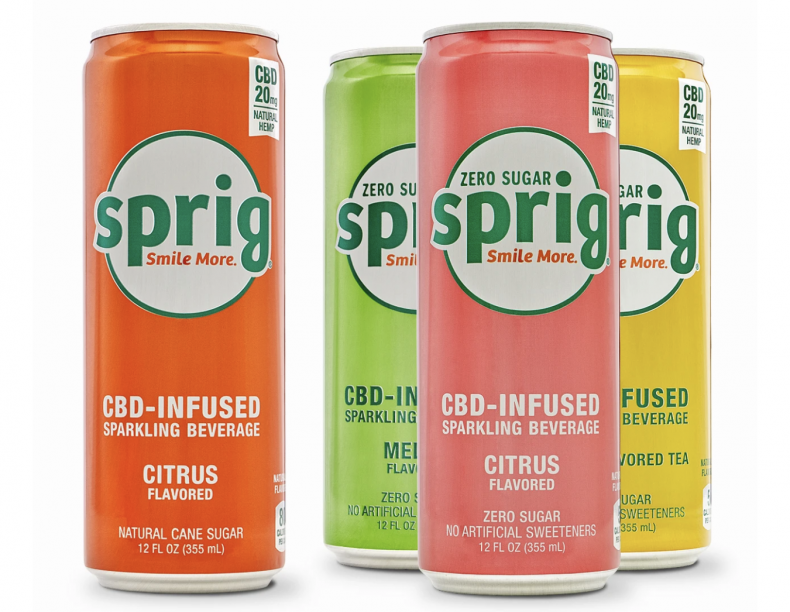 Sprig is a CBD soda. Available in Citrus, Lemon Tea and Melon flavors. Plus, it comes in either a traditional, cane sugar-sweetened version or a zero-sugar version. The inclusion of CBD is likely the biggest draw. Each can includes 20mg of all-natural CBD that is derived from agricultural hemp. CBD has been shown to help with anxiety, nausea, and inflammatory issues, so drinking a Sprig might not just be for mealtimes.
Buy at Sprig.
Newsweek may earn a commission from links on this page, but we only recommend products we back. We participate in various affiliate marketing programs, which means we may get paid commissions on editorially chosen products purchased through our links to retailer sites.