Roborock robot vacuums and mops use cutting edge technology to map and clean your home. The robot vacuums map your home using LiDAR, the same technology that self-driving cars use. Roborock vacuums are smart enough to know where to mop, where to vacuum, and where not to go once you set up no-go zones.
With easy schedules and voice control through Google Assistant and Alexa, the robot vacuums from Roborock keep your home clean automatically, and you can summon them when a mess pops up. Once you couple this with the ability to cross most thresholds, smart suction that changes based on the surface, and enough suction to pick up a AA battery, you'll understand why Roborock is an industry leader.
8 Last-Minute Gifts You Can Email, Text, Print or Send Later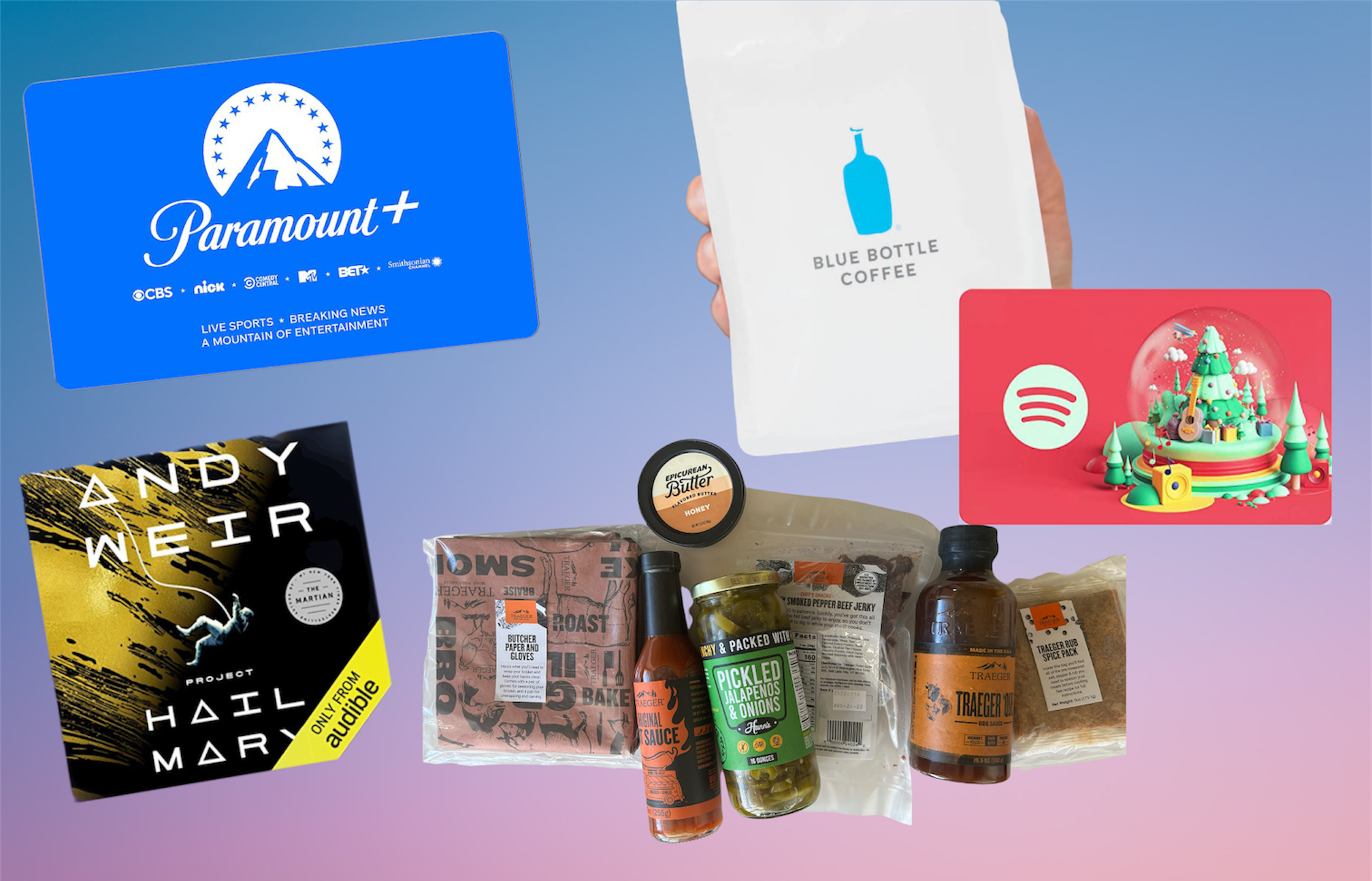 It's easy to assume that procrastination is to blame when a last-minute gift is needed. Let's assume a more positive circumstance, however. Let's say that you've simply found yourself invited to a gathering that you weren't expecting and now you need to bring a gift.
Whatever the reason, the idea here is that you need a gift for a specific date, but nearly everything that can be ordered won't arrive in time. A gift card is an obvious choice, but these ideas try to add a little more style and flair to the mix. Some of these suggestions even allow for a very specific and personal gift in digital form.
If you prefer giving a physical gift instead of a purely digital one, there are those options here, too. Gifting a coffee subscription or access to a future meal are tasty ways to extend good cheer into the new year. As always, prices and availability may fluctuate.
Audiobook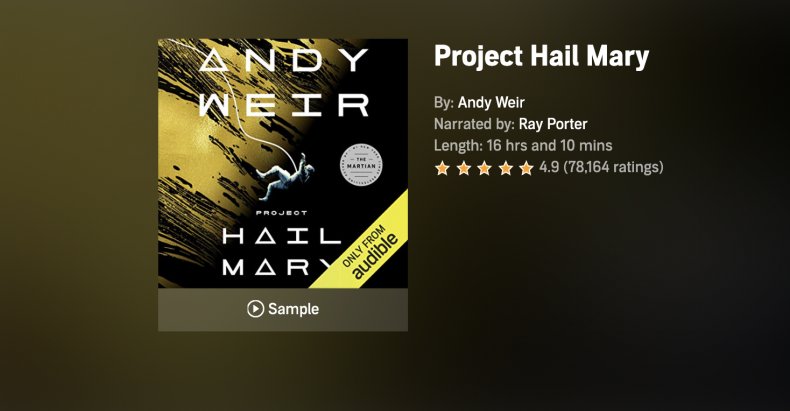 A book is a great gift, in whatever form. Gifting an audiobook, however, may actually be preferred over a physical book because it can be used while exercising or driving. Plus, it can still be consumed instantly when given. Audible is the de facto audiobook source because it has nearly every one ever produced, always in stock. Prices start at $15 for a single credit, which equals one book, with a few exceptions. You can also buy monthly credits for the gift recipient.
If you're an Audible subscriber and logged in, you can gift specific books to people by clicking on the present icon next to the title. (My suggestion is the hilarious and touching novel Project Hail Mary by Andy Weir, author of The Martian.)
Buy an audiobook from Audible, from $15.
Personal Celebrity Message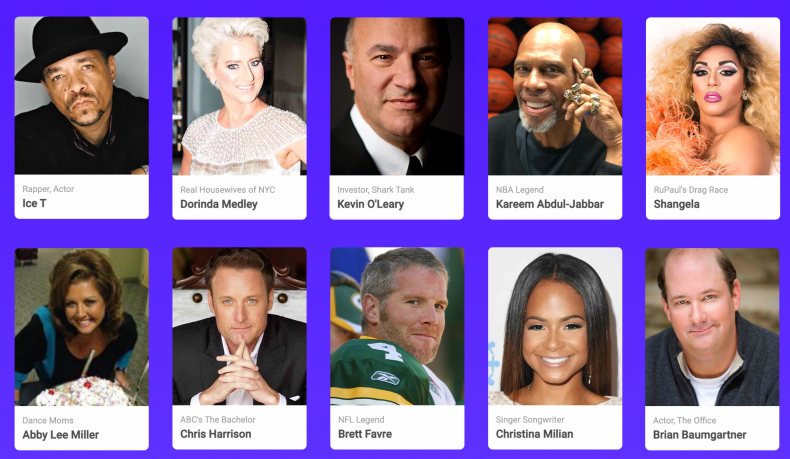 Can you imagine sending someone a video of their favorite celebrity with a personalized message to them? There are more than 20,000 notable people to choose between on Cameo, from movie stars and social media personalities to professional athletes. The prices range quite a bit depending on the celebrity's popularity; plan on spending more than $100 for some of the bigger names.
If you can't decide on a message or a celebrity, Cameo also offers gift cards, so whoever is receiving the gift can choose.
Buy a personalized video message at Cameo, from $10.

Buy a Cameo gift card, from $25.
Fancy Smoked Meal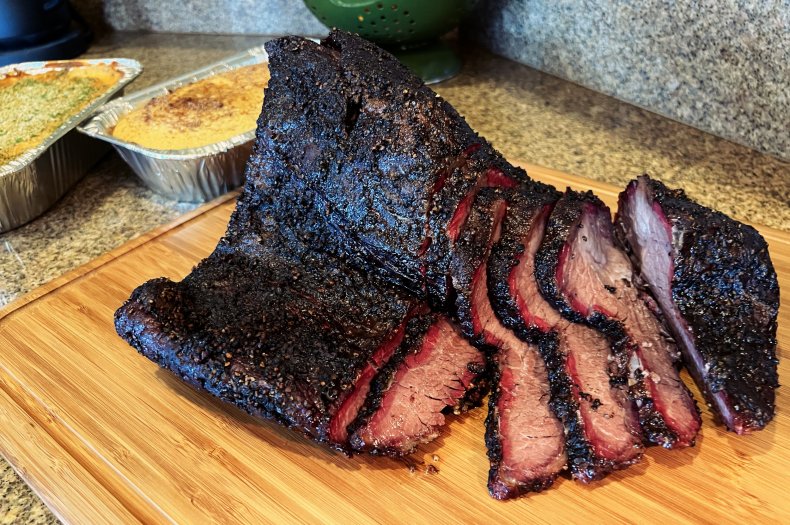 If someone is a meat-smoking enthusiast, there's a good chance they've let you know it. To satisfy their craving, Traeger has a new box service that will deliver a full meal for them to smoke on their grill. I tried Traeger Provisions, and every aspect, from delivery to taste, was great. Personally, I would hesitate to pick out a cut of meat to gift someone, but I would absolutely give a Traeger Provisions gift card for someone to pick out their own preference.
The Provisions meals aren't cheap, so a gift card may be only defraying the total cost, but Traeger's are also more akin to feasts and feed lots of people.
Buy a gift card at Traeger Provisions, from $50.
Coffee Subscription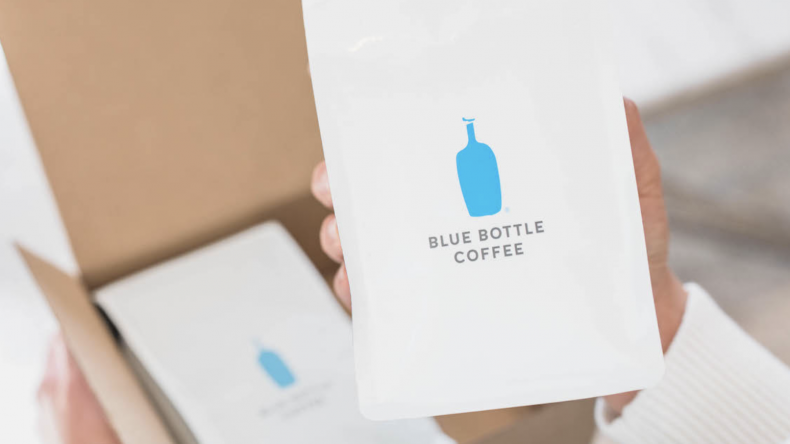 If you really want to bring a physical gift, try picking up a bag of Blue Bottle Coffee at a local grocery store, Target or Walmart, and then print out the gift subscription and tape it to the bag. It will look like you planned this gift the whole time.
When giving this subscription, there are lots of different choices available to bring costs down, but be prepared that sending coffee to someone each week could get expensive.
Buy a coffee subscription at Blue Bottle Coffee, from $22.
Streaming Video Service Subscription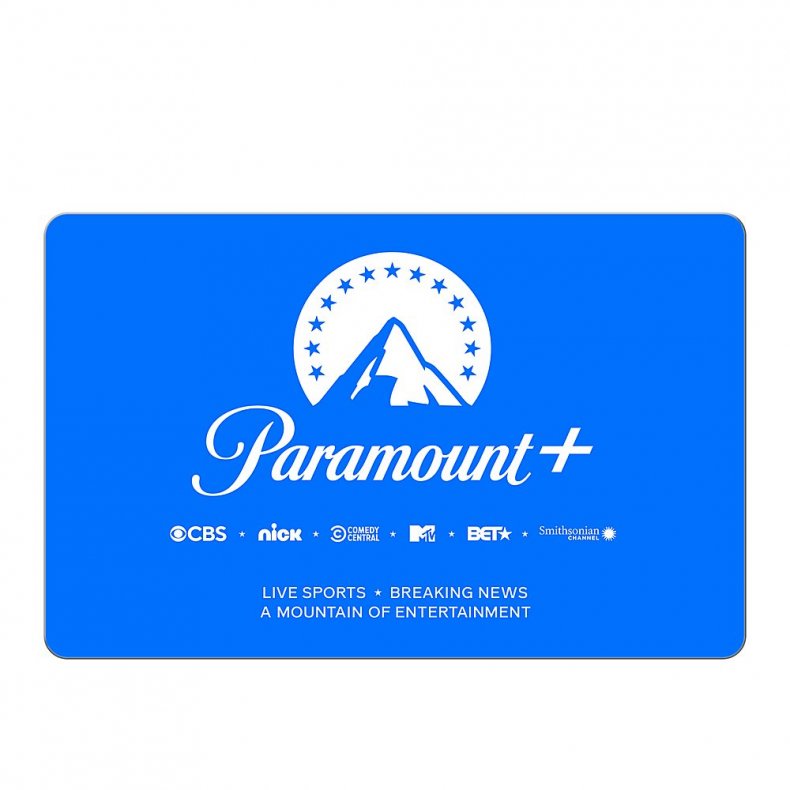 Gifting someone a video service subscription means you'll have someone with whom to talk about the latest shows. It might also be a polite way of saying, "I'm not going to share my password anymore." Best Buy sells digital gift cards for video services, so someone can be streaming a movie or show in no time.
Beyond Netflix, Paramount + is an interesting video service gift choice because it includes live access to CBS and its football games. In addition to its shows, it also has a big movie catalog.
Buy a Netflix gift card at Best Buy, from $30.
Buy a Paramount + gift card at Best Buy, from $25.
Concert Tickets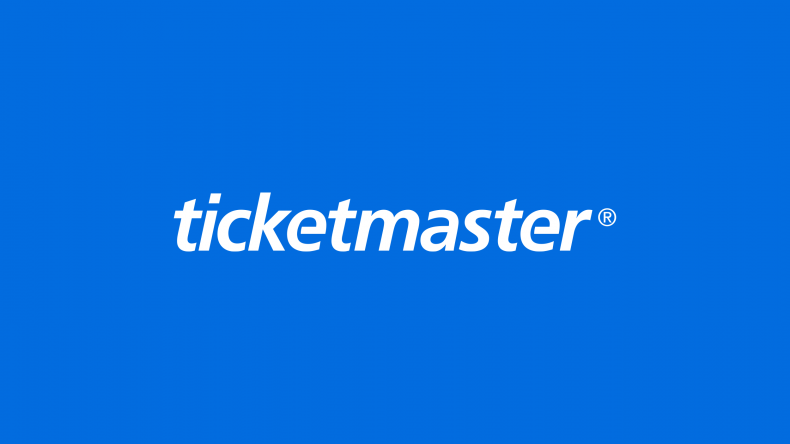 Slowly, but surely in-person music concerts are coming back. Fingers crossed that COVID-19 infections trend downward and live music booms in 2022. With a Ticketmaster gift card that you can email, someone could have an event to look forward to in the new year. It's not just for concerts, though. There are a wealth of events, including sports and theater shows, that someone can choose from with money to spend at Ticketmaster.
Buy a gift card at Ticketmaster, from $25.
Streaming Music Service Subscription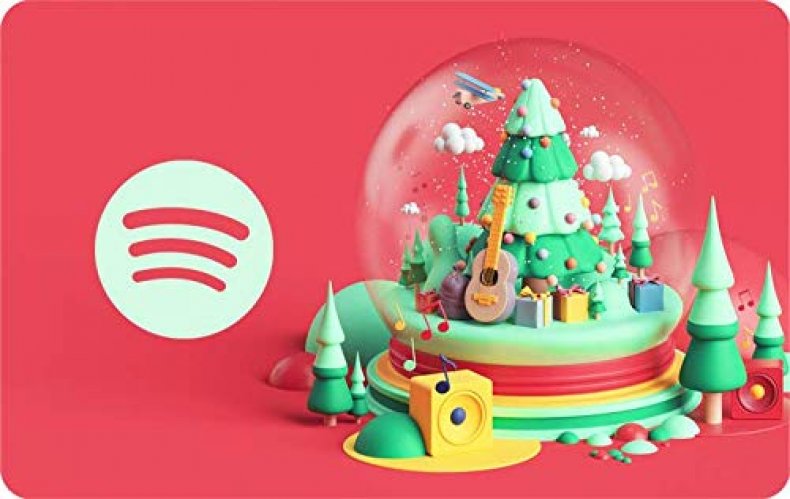 Long after the holiday season has passed, music is a gift that can keep on giving. The beauty of gifting someone a music subscription is that you don't need to know their favorite artist or album. There are more than 70 million song choices available that they can choose from. There are several music subscription services available, but the two most popular ones are Spotify and Apple Music. Both of these will work on Android and iOS, so you also don't need to know what device the recipient will use it on. They will need to sign up themselves; a gift card can cover the first couple of months of service.
Buy an Apple gift card at Amazon, from $25.
Buy a Spotify gift card at Amazon, from $30.
Video Game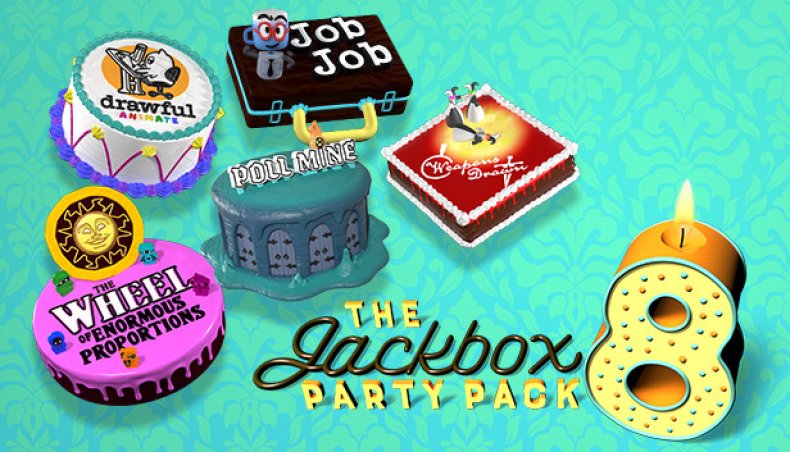 Giving a video game may seem a little impersonal or antisocial, but it doesn't have to be. For example, Jackbox Party Pack 8 has multiple party games that are perfect for a gathering of friends or family. One of the games in the latest party pack is Drawful Animate which is a Pictionary-like game that can be played on an Apple TV—along with nearly every other gaming platform. Party Pack 8 has five games in total, and they should provide lots of laughs.
For Nintendo fans, there are also games like Mario Party, which can be played on a Nintendo Switch and allow for lots of people to participate. A Nintendo eShop gift card allows for digital downloads and instant access to even more games than can be bought at physical stores.
Buy an Apple gift card at Amazon, from $25.
Buy a Nintendo eShop gift card at Amazon, from $10.
Newsweek may earn a commission from links on this page, but we only recommend products we back. We participate in various affiliate marketing programs, which means we may get paid commissions on editorially chosen products purchased through our links to retailer sites.