8 Months Into Pandemic, Largest N95 Producer CEO Says PPE Demand Still 'Greater' Than 'Entire Industry' Capacity
Nearly eight months after the first case of COVID-19 was confirmed in the U.S., the country is still struggling to meet its needs for personal protective equipment and N95 respirator masks.
The Trump administration has touted its efforts to shore up national manufacturing, with White House officials repeatedly stressing the need to bring PPE and medical supply chains back from abroad. At the outset of the pandemic, the federal government's relatively small stockpile was depleted rapidly as the virus spread across the country. Despite significant efforts to expand national production capacity, however, shortages persist.
"Even today, the demand for N95s is greater than not only our production capacity, but the entire industry. So we're still facing a challenge to meet that demand," Mike Roman, chairman and CEO of 3M—the largest producer of N95 masks, told CNN in a Wednesday interview.
Roman noted that 3M has more than doubled its capacity, but that's still not enough to meet the shortfall. "We are working in partnership with other companies to look at ways that you can reuse N95s. We're also exploring ways to bring other kinds of respiratory solutions," he said.
Newsweek subscription offers >
Newsweek reached out to the White House for comment on the shortages, but it did not respond by the time of publication.
Newsweek subscription offers >
Earlier this month, the American Nurses Association urged the White House to use the Defense Production Act to specifically produce more N95 masks, after it surveyed its members discovering that about one in three was still facing shortages. According to ANA, over half of the more than 20,000 nurses surveyed said they were still reusing old masks.
"These practices contribute to nurses' burden of mental and emotional stress," Dr. Ernest Grant, ANA's president, said in a press release. "I am deeply distressed that nurses feel unsafe when they are working around the clock to care for patients, educate the public, and protect themselves and their families. We must and we can do better," he said.
In August, health professionals and some in manufacturing told Kaiser Health News that the U.S. still needed a national strategy to address shortages and supply chain issues.
"If we had a more coordinated response with a partnership between the medical field, the government and the private industry, it would help improve the supply chain to the areas that need it most," Dr. Bernard Klein, chief executive of Providence Holy Cross Medical Center in California, told KHN.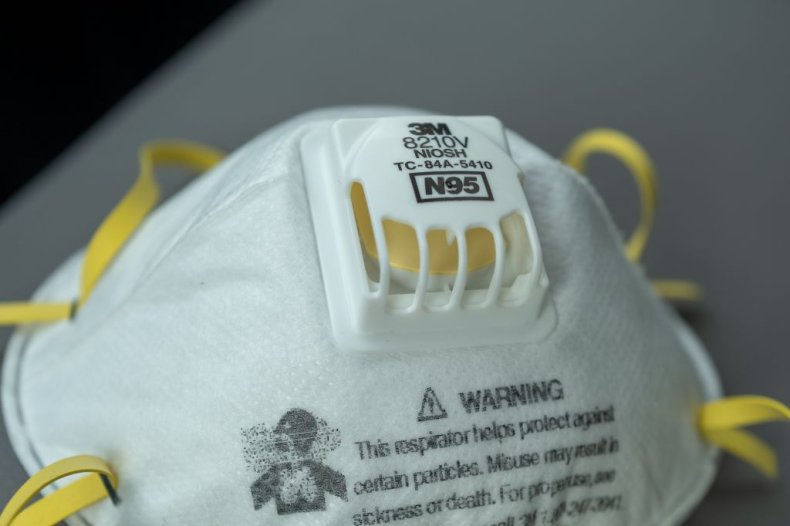 Meanwhile, the pandemic continues to spread across the country. Although new daily cases have declined, as have deaths, the numbers still remain high.
As of Wednesday afternoon, the U.S. had reported well over 6.6 million confirmed infections and more than 196,000 deaths due to COVID-19, according to The New York Times tracker. The seven-day average of new infections remains above 38,000 nationwide, while the average number of deaths in the past week is 878 per day. The U.S. also continues to be the country with the highest number of infections and deaths from the pandemic.
8 Months Into Pandemic, Largest N95 Producer CEO Says PPE Demand Still 'Greater' Than 'Entire Industry' Capacity | U.S.