8 NFL Fantasy Busts That Could Ruin Your 2017 Team and Hopes of Winning Your League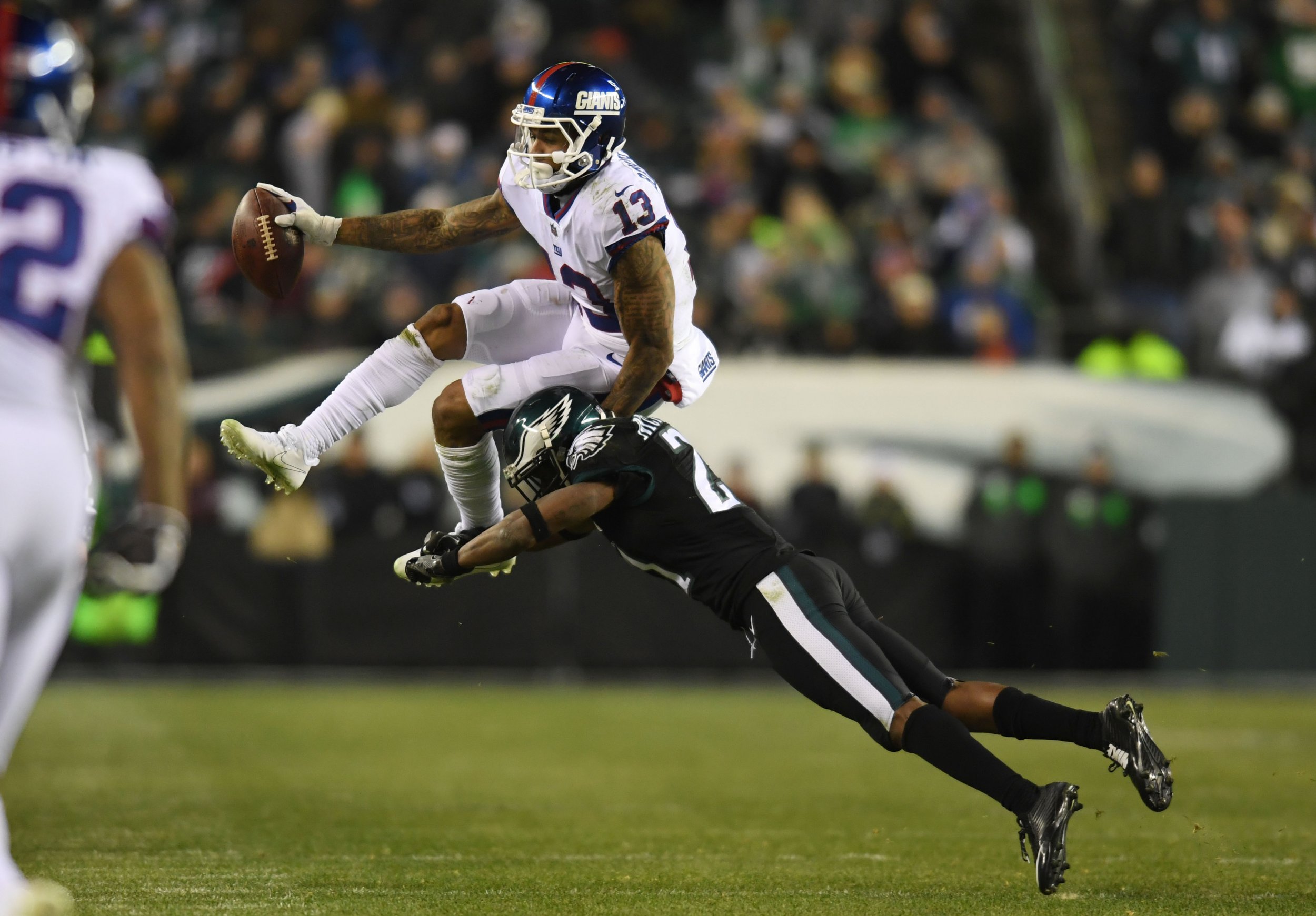 The term "bust" is one no NFL player, or any athlete for that matter, wants associated with their name. And the same is true for fantasy owners who so trust they're drafting one of the most reliable sure-things that they neglect other top positions.
But as the 2017 NFL and fantasy football season revs up, owners need to take stock in a number of factors beyond a player's stats and success in the last two or three seasons. There are contract situations, shifting personnel, age and wear and tear and coaching switch-ups, each of which, either working together or separately, can fully or partially derail a player's season.
Let's take a look at 10 potential busts based off their average draft positions (ADP) via FantasyPros, who could wind up ruining your fantasy squad this season. Keep in mind, this isn't to say these guys won't be successful in later seasons, we're just addressing their situations for 2017.
RUNNING BACKS
David Johnson, Arizona Cardinals, ADP: 1.3
Melvin Gordon, Los Angeles Chargers, ADP: 10.0
Leonard Fournette, Jacksonville Jaguars, ADP: 22.5
The first two backs listed will shock most, but there's good reason. We'll better address Johnson's support in the passing game below, but on the ground, Johnson could take way too much punishment this season. Arizona's only true backup is Chris Johnson (no relation) who's prone to injury at age 31—which could mean fatigue and too many carries for David Johnson. The risk of injury just seems too high.
Gordon broke out last season after a poor rookie campaign, but Los Angeles has a limited receiving corps that could see prize rookie Mike Williams miss all of this year. Keenan Allen has been great when healthy but can't be relied to stay on the field.
The rookie Fournette, inarguably a monster in college, does have a pair of solid receivers in Allen Robinson and Allen Hurns to keep defenses honest but quarterback Blake Bortles was a mess last year. So unless Bortles gets his game together, it could be a long first year for Fournette.
WIDE RECEIVERS
Odell Beckham Jr., New York Giants, ADP: 5.8
Dez Bryant, Dallas Cowboys, ADP: 18.5
DeAndre Hopkins, Houston Texans, ADP: 27.0
Demaryius Thomas, Denver Broncos, ADP: 32.3
There's no questioning Beckham Jr. or Bryant's immense talents. The problem is their quarterbacks. The Giants' Eli Manning has proven far too inconsistent these last two seasons, and there have been calls for New York to start a new era under center. Manning also could struggle since the Giants have so many young running backs who've never taken an NFL snap. Beckham could also see his touchdown numbers dwindle with Brandon Marshall's arrival.
By selecting Bryant, who's averaging out as the 18th player off the board overall, owners are banking on his health—10 games missed the last two years—and quarterback Dak Prescott avoiding a sophomore slump. Not to mention running back Ezekiel Elliott IS likely to take balls away from Bryant like he did last season, even if he does face a potential suspension early in the season.
Hopkins has an unfortunate quarterback situation, just like last year, with Houston working in rookie Deshaun Watson and only Tom Savage and Brandon Weeden currently on the roster.
Thomas faces a similar dilemma as Hopkins. While he still put up 1,000-plus yards for the fifth straight season in 2016, Thomas has great uncertainty under center unless Paxton Lynch can excel in just his second season. Denver's running game also remains suspect since former Chief Jamaal Charles might be on his last legs and C.J. Anderson and Devontae Booker are the only backs of note.
QUARTERBACKS
Carson Palmer, Arizona Cardinals, ADP: 155.3
Palmer turned 37 by the end of the 2016 season, a campaign in which he put up decent numbers (26 touchdown passes and 4,233 yards with 14 interceptions.) But he also took 40 sacks, the second highest single-season total of his career and fifth most last season among NFL passers. Arizona did address its offensive line in the fourth and fifth round of this spring's draft, taking guard Dorian Johnson and tackle Will Holden, but it's difficult to believe that they can have an immediate impact in the Cardinals' pass protection schemes.
The Cardinals also failed to help Palmer out via free agency, but in May a reshuffling of the offensive line was said to be in the works. Tackle Jared Veldheer is expected to switch to the right side with D.J. Humphries to the left. The former was placed on injured reserve after tearing a triceps muscle in October. Not adding some depth could come back to haunt Arizona.
With Larry Fitzgerald now 34, and looking at retirement, the Cardinals have very few strong, reliable options for Palmer to target. And with a shaky line, the longer he's back in the pocket the worse things could get.
Overall, Palmer's not even going in 10- or 12-team league drafts. But on the waiver wire or in free agency following drafts some might be tempted. Best to keep him on the wire.