8 Things to Do in San Antonio
Give yourself over to San Antonio and this Texan city will dazzle your senses with great food and fun
San Antonio sometimes gets overshadowed by its urban Texan peers Austin, Dallas, and Houston. But it shouldn't. This fast-growing and faster developing city has fun written all over it. From the River Walk to bar-flanked streets to lively Tex-Mex eateries, San Antonio does not disappoint. When in town, point yourself to these places.
View a Google Maps list of some of the best things to do in San Antonio, Texas.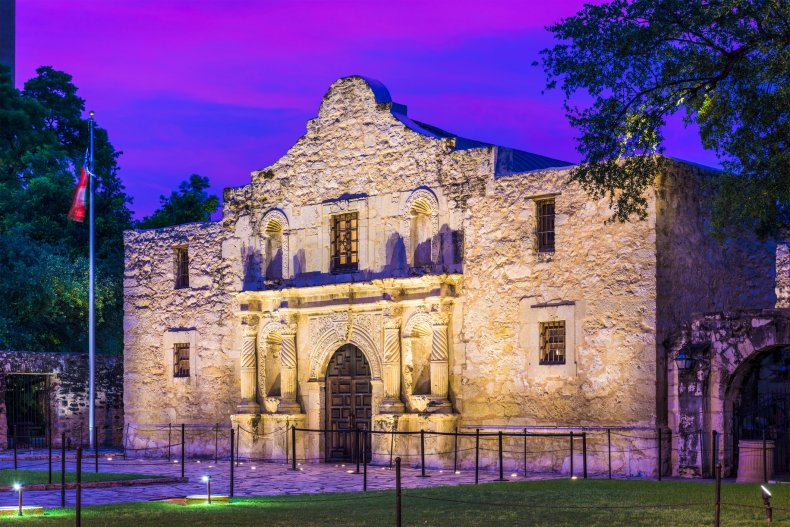 Remember the Alamo? But do you really remember the Alamo? That's both a rhetorical and a philosophical question. Ozzy Osbourne probably doesn't remember drunkenly urinating on the historic structure while wearing a women's dress in 1982 (even though he was arrested for it). Today more respectful visitors gravitate to the Alamo to see the spot where in 1836 Texan fighters held off the Mexican army and thus eventually inspired independence for Texas.
300 Alamo Plaza
Don't mess with Tex-Mex. Tejanos take their cuisine muy seriously. And if you only go to one spot to sample Tex-Mex, make it Mi Tierra, which dazzles the eyes with a baroque and sparkly interior, including a larger-than-life homage to fallen singer Selena. So, come for the hard shell tacos and gooey refried beans, but stay for the roving mariachi singers and dazzling décor.
218 Produce Row
In March 1960, four brave and curious college students with a proclivity for underground exploration, felt cold air ascending from the ground at this space, located about 30 miles northeast of downtown San Antonio. They eventually found a way into the earth and discovered two miles of underground caverns. The first half mile has since been developed for visitors and today the site is a family-friendly destination. Not only are there cavern tours but there are above-ground activities like ziplining and a giant maze.
26495 Natural Bridge Caverns Rd.
On Saturdays and Sundays head to this farmers market where nearly 50 local vendors sell fruits, veggies, cheese, meat and other delectable treats, rain or shine, all year round. Located in front of the historic Pearl Brewery, the market also attracts a bevy of food carts and food trucks.
Need a drag queen fix while in San Antonio? We thought so. On Sunday starting at 10 am, head to Paramour, a handsome rooftop space that puts on a feast for the senses. And by that, we mean a super fun and delicious brunch where drag queens entertain. There's a performance that usually starts around noon. So if you require and desire some serious sass with those scrambled eggs, this is your lucky day.
102 9th St., Ste. 400
Sunken below street level, the River Walk is a pedestrianized network of canals, walkways and bridges that create the feeling of a kind of fantasyland. There are bars, restaurants and shops that flank the canal-like San Antonio River. Souvenir shops and chain restaurants tend to give some sections of the walk an overly corporate and cheesy feel, but everyone should take a stroll along here at least once.
Despite the name, this is not some demented strip club for Catholics to relish in their guilt. St. Mary's Strip is a swath of party land in San Antonio. Technically called an "entertainment district," the area is really a blocks-long street flanked by fun bars, lounges and clubs. And if you really need to repent at the end of the night, at the northern end of the Strip you'll find Our Lady of Sorrows Church.
N. St. Mary's St.
Also known as SAMA, the city's main art museum is housed in an erstwhile brewery. The museum boasts a surprisingly excellent collection of Egyptian, Greek and Roman art, as well as a strong showing for Latin American works, both from centuries past and contemporary.
200 W. Jones Ave.