8-Year-Old Boy Goes Into Cardiac Arrest on Cruise Ship While on Family Vacation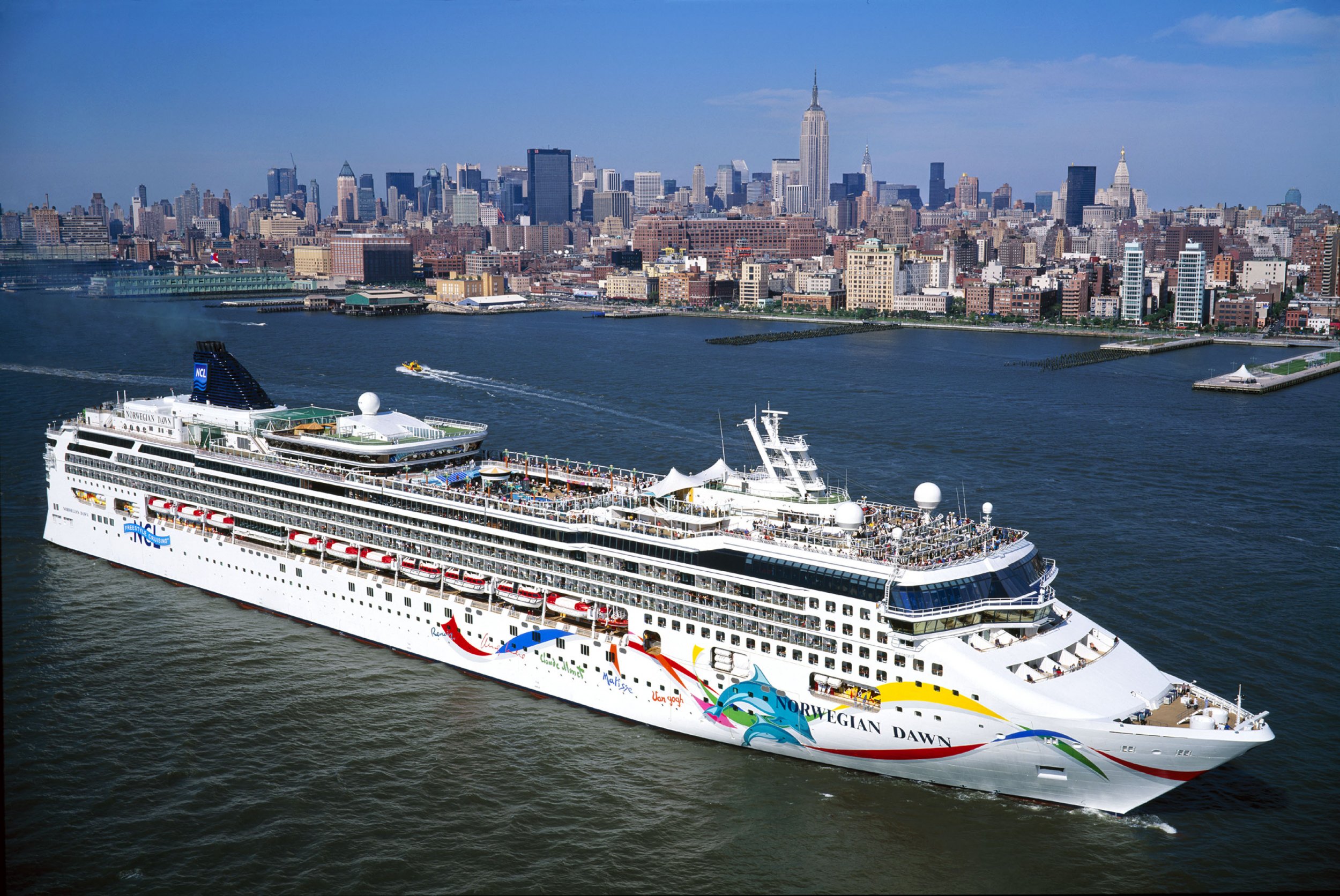 An 8-year-old boy is facing a long road ahead of him after going into cardiac arrest on Friday while on a cruise ship with his family.
Days after ringing in the New Year as a family, Sarah Anderson, a children's ministry pastor from Cincinnati, and her family embarked on a harrowing ordeal when her son, Noah, suffered cardiac arrest while aboard a cruise ship.
"As I came down to our floor and turned the corner on the staircase, I saw Noah at the bottom of the staircase, crumpled," Noah's father, Grant, told WKRC.
CPR was performed within seconds and Sarah praised the ship's medical team and staff for their response in a post on Facebook. The ship returned to the Bahamas, where Noah spent a night with his father in a hospital in Nassau. They later flew to Miami and Noah was taken to Nicklaus Children's Hospital, where he was intubated but in stable condition.
"Pray for peace for his body, and his mind as he wakes and has to come to terms with what has happened," Sarah wrote in an update after she was reunited with her son. "That peace, truth and love will reign in his heart and mind. He is a fighter."
After being extubated, Noah was removed from the ventilator and was "swollen, not super happy" but able to sleep naturally.
On Sunday, Sarah posted an update, calling the progress her son experienced within 24 hours "remarkable." While he was still in the hospital, Noah got dressed, walked to the bathroom, ate Jell-O, played video games and was able to have conversations with the people who visited him.
After a day of rest, Noah had a cardiac MRI and was expected to undergo surgery on Tuesday to have an implantable cardioverter defibrillator implanted, according to Sarah's Facebook post. An ICD is a device that's connected to the heart and is used to continuously monitor and help control possibly life-threatening electrical problems. It also records information about heart rhythm, which can be reviewed by a doctor.
As his parents dealt with their own emotions surrounding the ordeal, Noah also had to navigate the difficult situation, as well.
"Feeling lots of emotions as [Noah] processes the events that happened and the fact that he has to have surgery (he's scared he will die during it) and to have a 'heart machine,'" Sarah wrote on Facebook.
However, ahead of the surgery, Noah's parents felt optimistic in the doctor's plan, who is a friend of a cardiac electrophysiologist that's been caring for Sarah since she was 12 years old.
Sarah told WKRC that she and Noah both have hypertrophic cardiomyopathy and when she was 12, she also suffered a cardiac arrest episode. Just as her father helped resuscitate Noah on the cruise ship, he resuscitated her as well when she needed it as a child.
Hypertrophic cardiomyopathy is a disease that causes the heart muscles to become abnormally thick, which can make it harder to pump blood, according to the Mayo Clinic. While many people will show no symptoms at all, others can experience life-threatening abnormal heart rhythms.
Along with thanking her father and the cruise's crew for reviving her son, which prevented neurological damage, Sarah thanked God and called prayer a "big part" of her son's survival.
"I laid hands on him and prayed immediately, and returned several times to do so as he was resuscitated," Sarah wrote on Facebook. "My dad, when the crew arrived and took over the efforts placed his hand on Noah and prayed and that is the moment when his heart rhythm returned. We serve and love a big, glorious, loving, faithful God who hears our prayers. All praise goes to him."
A GoFundMe was set up for the family on Saturday to help with medical bills and additional financial burdens the Andersons face. Since its creation, the GoFundMe has raised more than $33,000 with a goal of $50,000.