8-Year-Old Girl Killed in Drive-By Shooting, Deputies Say
An 8-year-old girl was killed in a drive-by shooting in Florida over the weekend, according to authorities.
The Palm Beach Post reported Sunday that a vigil was held in Belle Glade for Ronziyah Atkins, nicknamed Ziyah, who was standing on her front porch when she was hit by a bullet. Members of the community, including classmates, gathered outside Atkins' home with pink and white balloons to mourn the young girl.
Atkins was shot during a drive-by shooting on February 4, the Palm Beach Sheriff's Office said in a social media post. Deputies responded to the scene shortly after 7:15 p.m. in the 500 block of Southeast 1st Street. Atkins was transported to a local hospital but did not survive her injuries.
Thirty children under the age of 11 have been killed by gun violence so far this year, according to the online database Gun Violence Archive.
"We will not rest until we find out who is responsible," the sheriff's office said, calling the shooting a "SENSELESS homicide."
Authorities are offering a $25,000 reward for information regarding the incident. Anyone with information is urged to call Crime Stoppers at 1-800-458-TIPS. On February 4, the sheriff's office said that the motive and suspect information were unknown.
According to the Post, the Gove Elementary School that Atkins attended will have grief counseling services and an emotional support dog for students. The school's principal said that "we will work together as a Gove family to get through this very sad time together."
WFLX reported that Atkins' grandmother, Grandma Missy, said she was a "sweet" young girl who wanted to be a teacher one day.
"Just pray that Ziyah gets justice," the grandmother told the local Fox affiliate.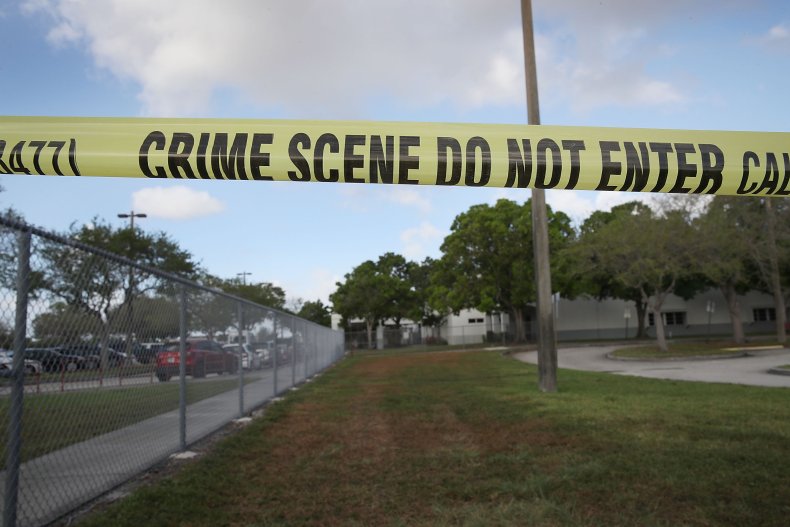 Atkins' death comes as gun violence increases across the country. The Gun Violence Archive has tallied more than 4,000 people in the U.S. who have died this year due to gun violence. Approximately 1,837 people died from homicide, murder, unintentional shootings and defensive gun use.
President Joe Biden has vowed to crackdown on gun violence, and is urging Congress to pass legislation that would allocate $300 million to hire more community police officers and $200 million for "evidence-based community violence interventions."
The Department of Justice also recently announced it will be adding more staff to its task forces targeting gun trafficking and make it a priority to bring federal charges against individuals who use homemade firearms, also known as ghost guns.
"It's enough. Enough is enough," Biden said while discussing the amount of children killed and injured by gun violence this year.
Update 02/07/22, 4:40 p.m. ET: This story has been updated with additional information from the Palm Beach Sheriff's Office.