80 Percent of California's Population On COVID-19 Watch List, Governor Says
California Governor Gavin Newsom announced Monday that approximately 80 percent of the state's population lives in counties on the state's watchlist where the possibility of the spread of COVID-19 is considered high.
Newsom ordered bars to completely close and for restaurants to cease indoor services across the state. Wineries, tasting rooms, card rooms, movie theaters, family entertainment centers, museums and zoos are also expected to close, effective immediately.
In addition, Newsom called for the 30 California counties on a statewide monitoring list to close down personal service providers, fitness centers, places of worship, indoor shopping malls, offices for non-critical businesses and hair salons.
"These 30 counties in total represent about 80 percent of the population in the state of California," Newsom said. According to the U.S. Census Bureau, 39.51 million people resided in California as of the year 2019.
Newsom referred to the county watchlist as "dynamic."
"Counties come on, in some cases counties come off depending on the criteria that again was established on the front end and their ability to mitigate trend lines, to mitigate spread, to mitigate hospitalizations, ICUs and the like," Newsom continued. "We anticipate over the next few days a number of new counties look like based upon the trends to be entering onto this list."
In total, there are 58 counties in California. Last Monday, Newsom said, there were only 23 counties on the list. Counties that remain on the watch list for more than three days will be required by the state government to reverse their reopening procedures.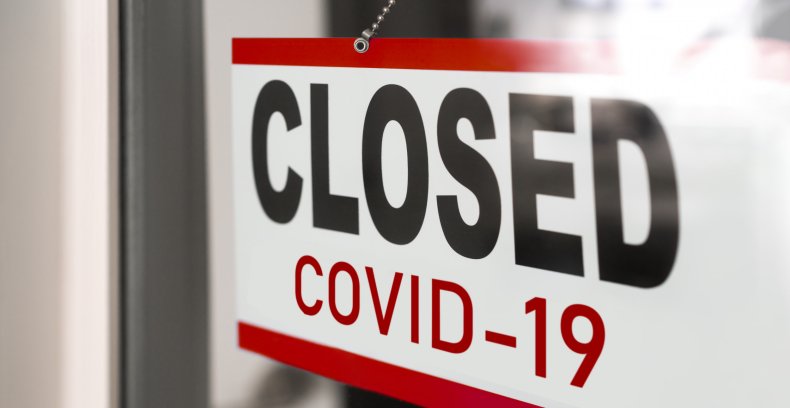 Colusa, Contra Costa, Fresno, Glenn, Imperial, Kern, Kings, Los Angeles, Maderia, Marin, Merced, Monterey, Napa, Orange, Placer, Riverside, Sacramento, San Benito, San Bernardino, San Diego, San Joaquin, Santa Barbara, Solano, Sonoma, Stanislaus, Sutter, Tulare, Yolo, Yuba, Ventura Counties have all been placed on the watchlist.
According to data from the California Public Health Department, 8,358 new cases of coronavirus were reported on Sunday. Newsom said the 7-day average represented 8,211 new cases. In total, California has reported 331,850 positive cases of the virus.
"This virus is not going away anytime soon," Newsom said. "I hope all of us recognize that if we were still connected to some notion that somehow when it gets warm, it's going to go away, or somehow it's going to take summer months or weekends off, this virus has done neither."
Newsweek reached out to the California Chamber of Commerce for comment.
Cases are on the rise in other states including Texas, which reported 5,110 new positive cases on Monday. Governor Greg Abbott announced that the Department of Defense would send additional members of the U.S. Army Augmentation Medical Task Forces to the state in order to help combat the virus.
In Oregon, which reported a record high of 397 positive cases of the virus on Saturday, Governor Kate Brown ordered face masks to be worn in outdoor areas where social distancing protocols can not be maintained. Oregon is already under an indoor face mask mandate.
"This is what we saw New York in the spring and what we are seeing now in Texas and Arizona," Governor Brown said Monday during a news conference. "The question is now whether Oregon will be the next New York or the next Texas."