Residents in northern Italy have reacted with shock after an 80-year-old farmer mowed a giant swastika in a field on a hill near the municipality of San Damiano D'Asti.
Italian newspaper La Repubblica reported that the elderly farmer attempted to play off the appearance of the massive Nazi symbol, saying it was a joke.
The man, who has not been identified, reportedly agreed to cut the remaining grass around the swastika, destroying it.
Following the removal of the hate symbol, the farmer's neighbors have complained that the incident has resurrected pain from the past. Local resident Frederica Valsania, who lives nearby, said the Swastika was an affront to the memory of those Italians who had fought against the Nazis.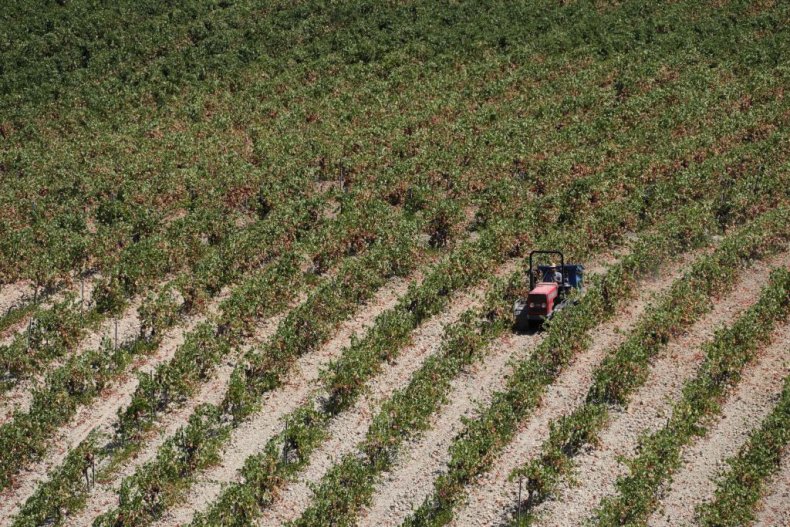 "Our grandparents were partisans," Valsania explained. "We want to condemn a shameful gesture that should not go unnoticed. Instead it should awaken the importance of anti-fascism that is an important movement in these hills, once a theatre of the resistance," she added.
Italy, the birthplace of fascism under Benito Mussolini, is seeing a resurgence in the popularity of the far-right. In recent European parliamentary elections the anti-immigration Lega party won the largest share of the national poll, 34.33 percent of the votes.
The party's leader Matteo Salvini, the southern European nation's deputy prime minister, celebrated the victory posting a smiling picture of himself on Twitter alongside the caption "Only one word: Thanks Italy!" Behind him in the picture a "Make America Great Again" baseball cap can be seen on a shelf.
Salvini, whose party commanded a fraction of the national vote in 2014, has governed alongside the populist Five Star movement since 2018. Lega has risen to power on a wave of anti-immigrant, anti-Europe sentiment and discontent over Italy's economic stagnation.
The public display of swastikas and other Nazi symbolism is not illegal in Italy, as it is in Germany, where the display of such imagery is banned unless for display in film.
The new mayor of San Damiano has attempted to diffuse the situation by saying that the large swastika was created by the farmer in a bid to protest the local "Rally Il Grappolo," a rally car race that passed through the municipality June 1-2. He claimed the imagery was meant to spoil the countryside rather than carry any greater political meaning. However, because of the provocative nature of the swastika, Mayor Davide Migliasso said a police investigation would be launched into the incident.