Up to $800 Million of ISIS Cash Has Been Destroyed: U.S. Official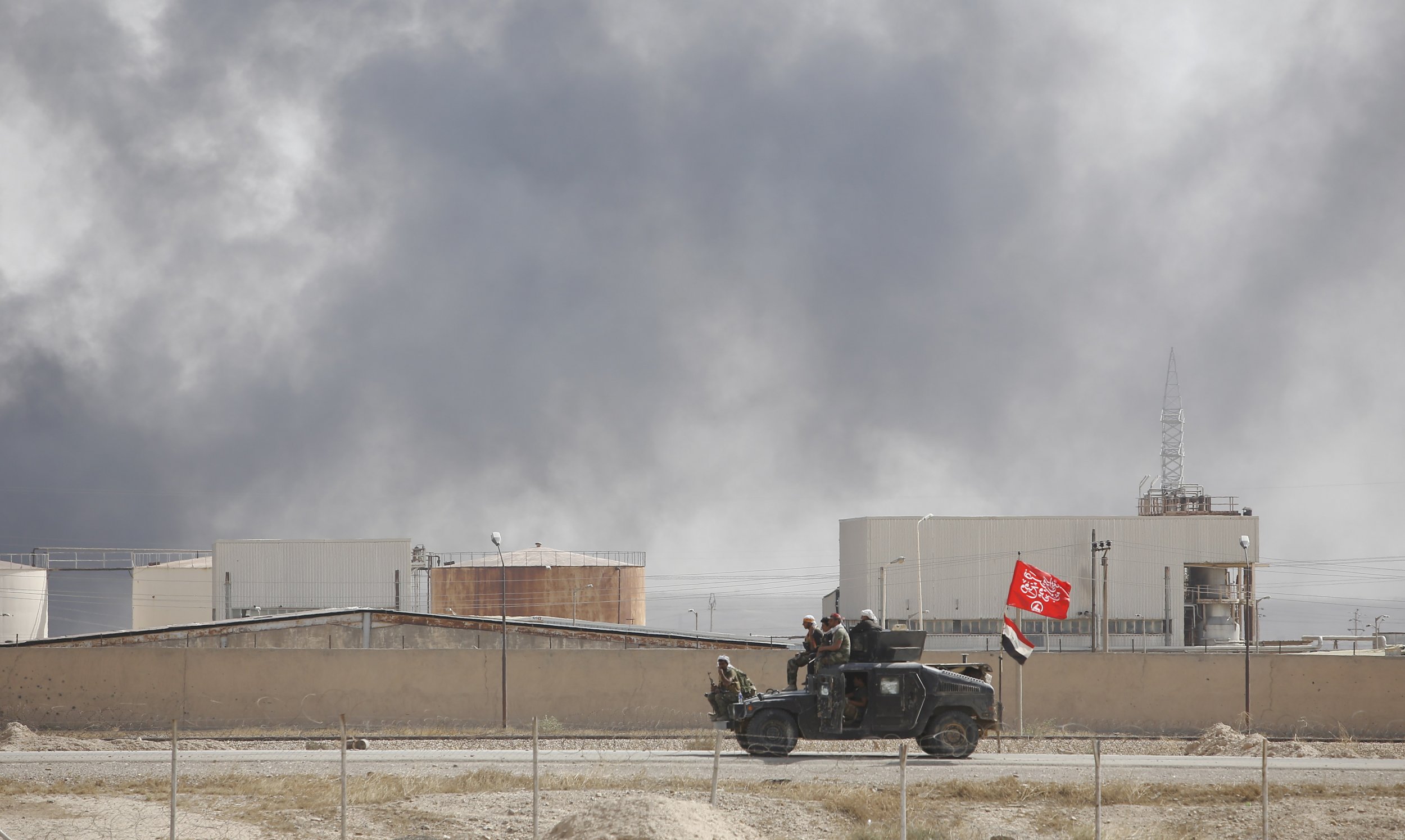 The Islamic State militant group (ISIS) is struggling to stay financially viable after coalition airstrikes destroyed up to $800 million of the group's cash reserves, a U.S. military official has said.
Major General Peter Gersten, the U.S. deputy commander for operations and intelligence against ISIS, told reporters on Tuesday that around 20 airstrikes had been conducted targeting cash stockpiles held by the group. Gersten, who is based in the Iraqi capital Baghdad, said that estimates put the total amount of money destroyed at between $500 million and $800 million. In one incident, an estimated $150 million was destroyed in an airstrike on a house in Mosul, he said.
According to Gersten, the depletion of ISIS's funds is driving down recruits, with only around 200 new fighters joining the group each month, down from a peak of between 1,500 and 2,000 in 2015. The U.S. official also said that intelligence sources indicate the group has started selling its vehicles to make money.
Back in 2014, the U.S. Treasury had referred to ISIS as "probably the best-funded terrorist organization we have confronted." In January, documents leaked to CNN showed that ISIS had imposed a 50 percent salary cut on all its fighters "on account of the exceptional circumstances" the group was facing. ISIS fighters were estimated to receive salaries of between $400 and $1,200 per month before the cut.
ISIS controls large swathes of territory in Syria and Iraq, which include valuable oil fields. The militant group makes an estimated $500 million per year by selling oil to a number of clients, according to the BBC, including some of the Syrian rebel groups it is fighting against. The group also imposes heavy taxes on the estimated 8 million people living under its control.