80,000 Bees Attack Woman, Leaving Her in Critical Condition and Four Firefighters Injured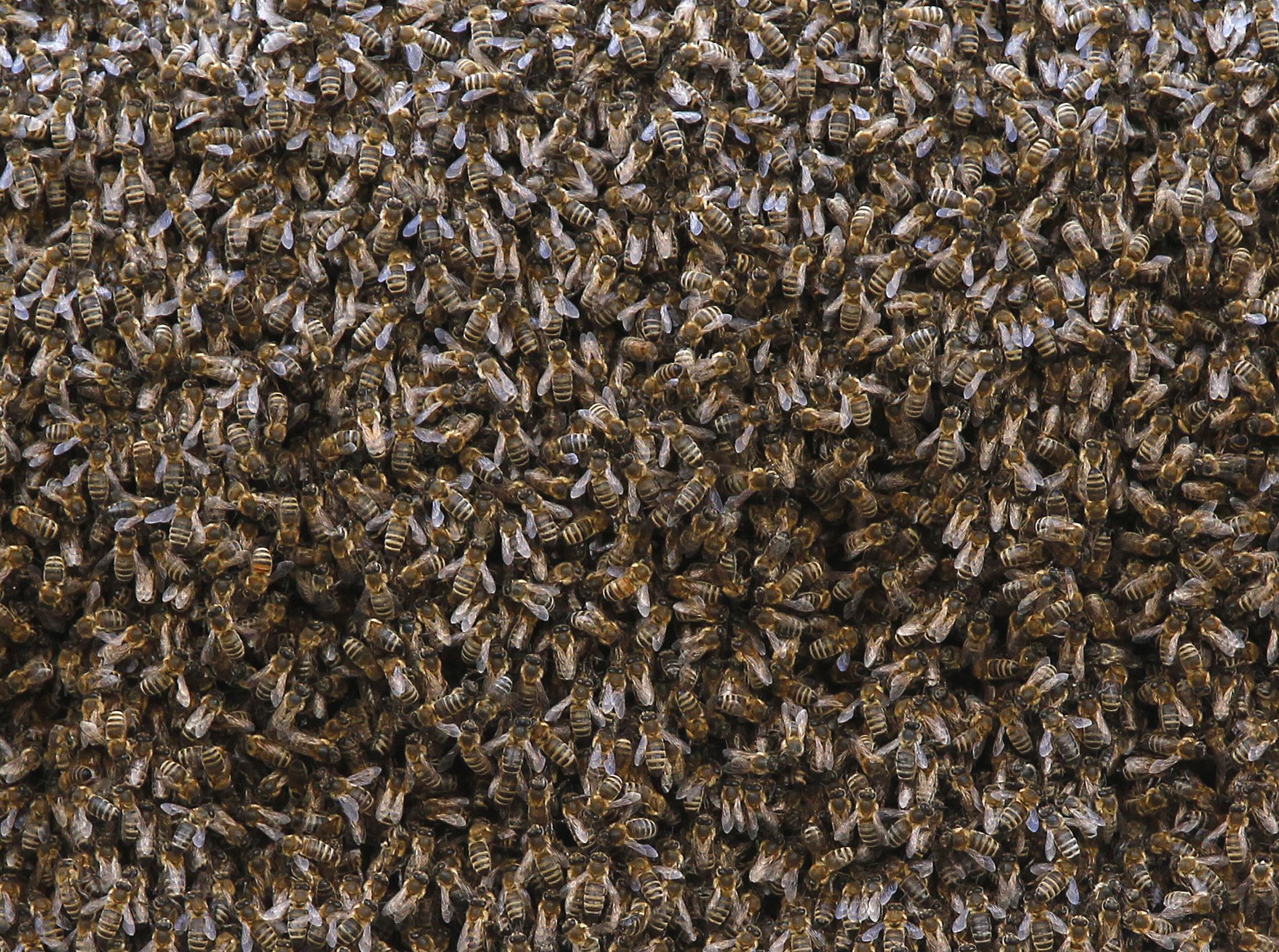 A California woman has been seriously injured after being stung more than 200 times during an attack from a swarm of bees.
The Orange County Fire Authority (OCFA) was called following reports of a bee attack in the Lake Forest area on Monday morning (July 16).
When firefighters arrived at the 23000 block of Buckland Lane, they found a woman in her early 50s being attacked by "hundreds of bees," OCFA Captain Tony Bommarito told NBC Los Angeles.
"Basically, she was literally covered from head to toe," he said. "Her face was completely covered with bees."
It is believed the woman was attacked by a swarm of between 30,000 and 80,000 bees after she parked her car near a hive that was hidden in bushes, according to the Associated Press. The victim, reported to be a housekeeper, was attacked after she went out of the vehicle to retrieve cleaning supplies, reports KTLA.
"She probably had a few hundred if not a thousand bees just embedded into her hair and crawling all over her face," Orange County Fire Authority Firefighter Ryan Wilson, told CBS San Francisco.
Firefighters responding to the attack did not have enough time to wear the protective gear needed for such incidents and instead grabbed a carbon dioxide fire extinguisher to use on the bees.
"She was kind of just struck over with fear, and I kept grabbing her, telling her, 'Let's go,' and she had bees all over her arms," Wilson said. "So we made the decision just to grab her, and take off and get out of the area, because we didn't know where the bees were coming from."
Four firefighters were injured as a result, two of them needing hospital treatment.
The woman was taken to Saddleback Medical Center in critical condition after being stung more than 200 times. She is expected to make a full recovery.
"It was so horrendous. It was awful. And I felt so powerless. There was nothing I could do," neighbor Cynthia Emmets told KABC.
A bee company was then called to remove the hive, estimated to have weighed around 10 pounds. Matthew Kielsmeier, from Bee Busters, told KABC it appears the swarm had been at the location for some time.
"Both firefighters that were transported to the hospital for multiple bee stings were treated and released," the Orange County Fire Authority said in a statement. "They both chose to return to work immediately. "