800,000 California College Students Could Require COVID Shots Before Fall
Two of California's largest university systems, the University of California (UC) and California State University (CSU), have issued a joint statement announcing their intention to make the COVID-19 vaccines mandatory for students attending in the fall.
The universities will only require students to be vaccinated if the vaccines first receive official approval by the Food and Drug Administration (FDA). As of April 22, the vaccines only have emergency use authorization from the FDA.
The UC and CSU systems would likely be the first public universities in the U.S. to make the vaccine mandatory. About a dozen private universities have already done so, including Brown, Columbia, Cornell, Dartmouth, Georgetown, New York University, Princeton, Rutgers, Stanford and Yale.
CSU has 23 campuses across the state with roughly 485,000 students. UC has 10 campuses across the state with roughly 280,000 students. Both universities also have tens of thousands of employees combined, all of whom would also require vaccination, the schools said in their statement.
"Together, the CSU and UC enroll and employ more than one million students and employees across 33 major university campuses, so this is the most comprehensive and consequential university plan for COVID-19 vaccines in the country," CSU Chancellor Joseph I. Castro said in the statement.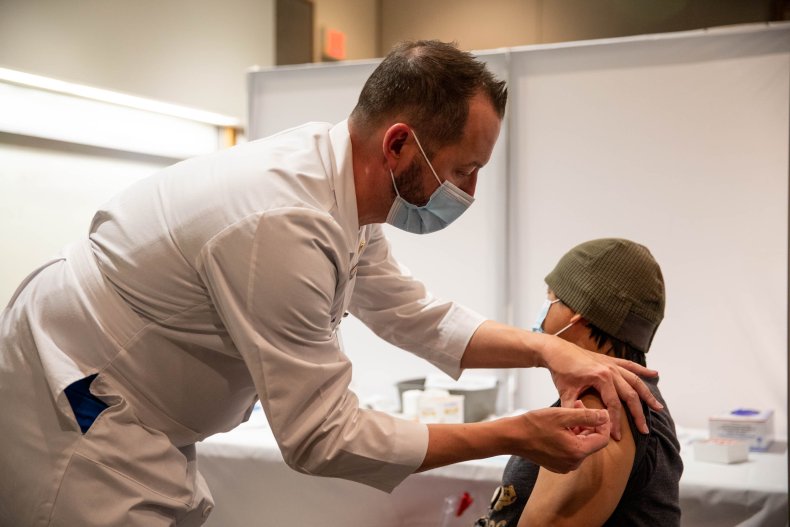 Because the schools largely intend to resume in-person learning and activities on campus, students and employees will need to submit updated immunization documentation showing that they received the inoculation.
"Receiving a vaccine for the virus that causes COVID-19 is a key step people can take to protect themselves, their friends and family, and our campus communities while helping bring the pandemic to an end," UC President Michael V. Drake said.
Students can submit an approved vaccination exemption for medical or religious reasons. If they do so, the schools will require them to undergo regular COVID-19 testing.
Those who don't show proof of or exemption from vaccination "will be barred from in-person access" to campus programs, facilities and housing, UC said in a standalone statement.
Meanwhile, other schools, like Virginia Tech, have decided to let students and staff decide whether to get vaccinated, especially since the FDA has only authorized the vaccines' emergency use, The Independent reported.
Newsweek contacted CSU for comment.