Just a Third of Police Departments Provide Body Cameras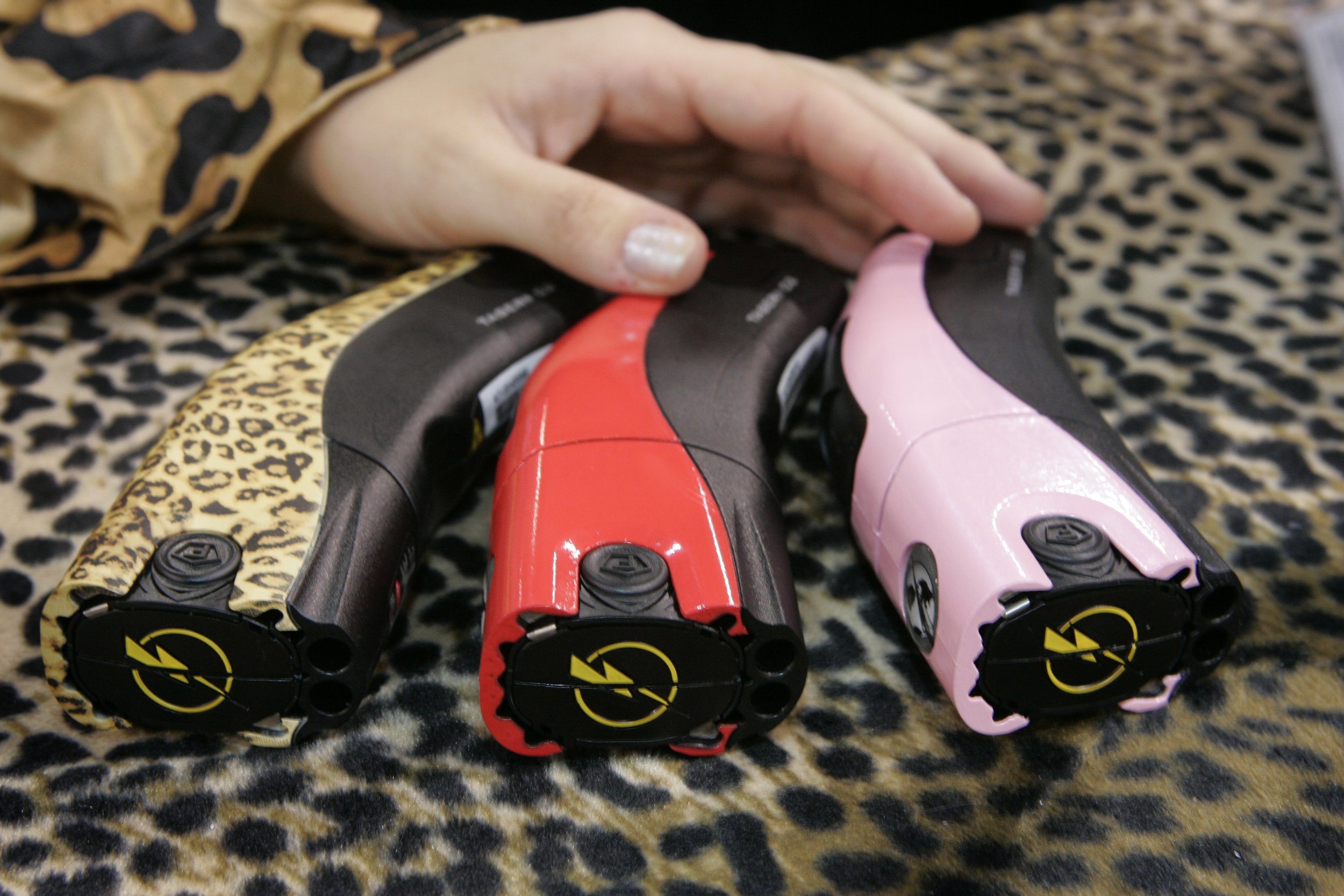 The number of local police departments allowing Tasers and stun guns hit 81 percent in 2013—a "more than tenfold" increase from 7 percent in 2000, according to new Bureau of Justice Statistics estimates.
The report also contains stats on how many U.S. police departments supply "body-worn" and "weapon-attached" cameras: 32 percent and 6 percent, respectively. (To be clear, this doesn't mean these departments equip all officers with such cameras -- these percentages are for departments that provide "at least some officers" with this technology.) "In-car" video camera use also increased. Sixty-eight percent of more than 12,000 local departments used them in 2013, compared to 61 percent in 2007, the report says.
Local Police Departments, 2013: Equipment and Technology, released July 7 2015, details data on tech in U.S. law enforcement. The data is from the BJS's 2013 Law Enforcement Management and Administrative Statistics (LEMAS) survey, which uses information from a sample of U.S. police departments to make a national estimate.
As of 2013, ninety-four percent of police departments permitted pepper spray, the report also says. 87 percent approved batons. Most allowed officers to use their bodies to subdue suspects. Departments greenlighting "open-hand"defense techniques, for example, totaled 91 percent. "Takedowns" and "closed-hand" moves, such as punches, were allowed in 89 percent and 85 percent of departments. However "slightly less than 20 percent" okayed some sort of neck restraint, such as chokeholds.
For departments patrolling 10,000 or more residents, "more than 90 percent maintained a website, and more than 80 percent used social media." Most local police departments—some 70 percent—enabled residents to file crime reports, complaints, comments, and questions through the department's website, as well as by email or text, the BJS says.