84 Basketball Camp Attendees at Duke University Being Treated for Flu-Like Symptoms
As many as 84 attendees of the K Academy Basketball Fantasy Camp at Duke University are being treated for flu-like symptoms after being exposed to the Legionella bacteria on the college campus.
On Thursday, the esteemed Atlantic Coast Conference school known for exceptional academia made the announcement regarding the outbreak on its official website. The adult attendees who attended the basketball camp were exposed to Legionella between August 11-15. Legionella is a non-contagious bacteria that causes flu-like symptoms for infected persons.
All 84 attendees who were exposed to Legionella reported flu-like symptoms, including fever, muscle fatigue, nausea and respiratory distress. Duke physicians have contacted the attendees for further actions. None of the Duke student athletes were exposed to Legionella or reported any illness.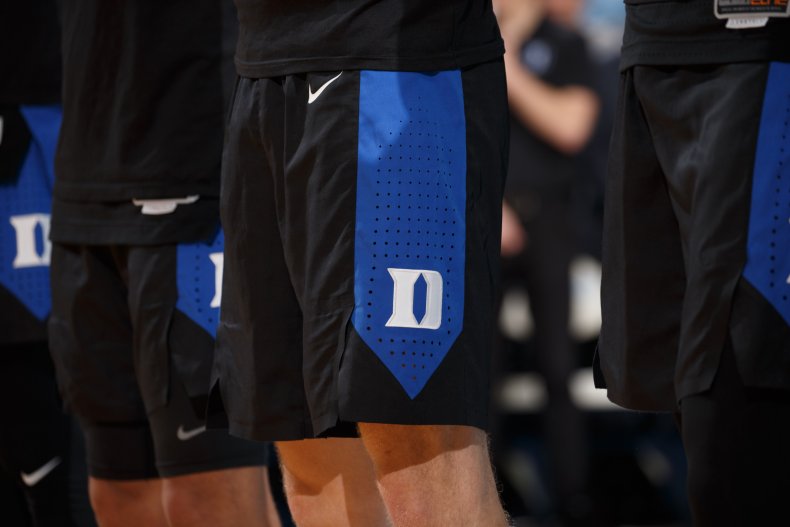 Duke disease specialists have worked with federal, state, and local public health officials and determined that the Legionella outbreak took place in a training room on campus. The training room is currently closed and being disinfected by other staff members on campus.
Outbreaks are a common thread in highly-populated areas such as college campuses, especially since the start of the COVID-19 pandemic in 2020.
On Wednesday, Duke University reported that 100 new positive COVID-19 cases have surfaced within the last week. The majority of people who tested positive were vaccinated, according to university officials.
Only 1 percent of the nearly 10,000 tests administered on campus within the last week came back positive, according to the university officials. Additionally, 97 of the reported cases were among students and 14 were traced back to staff and faculty, which brings the total to 111.
Duke University Vice President of Affairs Mary Pat McMahon told WRAL that the cases were related to indoor events that took place in the Durham area including a bar and private residence.
On a Thursday letterhead, Duke University stated that the third dose of the COVID-19 vaccine will be available to individuals who meet certain requirements, which are outlined on the CDC's website.
The university also reported that faculty and staff who have certain health conditions or moderate to severe immunocompromised systems and have been fully vaccinated for at least 28 days can schedule a vaccination appointment at the Duke Employee Vaccination Clinic.
"We hope to receive approval to begin offering a booster dose of the mRNA COVID-19 vaccines (Pfizer and Moderna) to health care workers beginning in late September," the university said in a letter to faculty and staff.
"At that time, Duke health care workers who received the second dose of Pfizer or Moderna vaccine at least 8 months previously will be eligible to receive the booster shot. More information will be shared once we receive authorization."
Newsweek reached out to Duke University for further comments regarding the Legionella outbreak.