$84 Billion in PPP Loans Are Potentially Fraudulent, But Only 1% of Funds Have Been Seized
A new report from the House Coronavirus Oversight Committee found that $84 billion issued as part of the Paycheck Protection Program (PPP) and the Economic Injury Disaster Loan (EIDL) program are potentially fraudulent. However only 1 percent of those funds have been seized by the Justice Department or forfeited by its recipients.
The report published on Thursday said that of the potentially fraudulent loans, only $626 million have been seized or forfeited as a result of civil and criminal investigations.
The Democratic-majority committee blamed the former Trump administration for mishandling the programs.
Created in response to the economic fallout of the coronavirus pandemic, PPP loans were designed to provide a direct incentive for small businesses to keep workers on their payroll. Under the EIDL, nonprofit organizations, alongside small businesses, who were experiencing a temporary loss in revenue due to the health crisis could also apply for loans.
According to the U.S. Small Businesses Administration (SBA), more than $913.8 billion have been issued in PPP loans, and over $200 billion have been issued through the EIDL program.
"These programs have played a crucial role in helping small businesses keep their lights on and keep workers on the payroll during the pandemic, preventing the nation's economic crisis from becoming even worse," the memo read. "However, the Trump Administration refused to implement basic controls in PPP and EIDL despite warnings from the Select Subcommittee and others, leading to billions of dollars in potential fraud."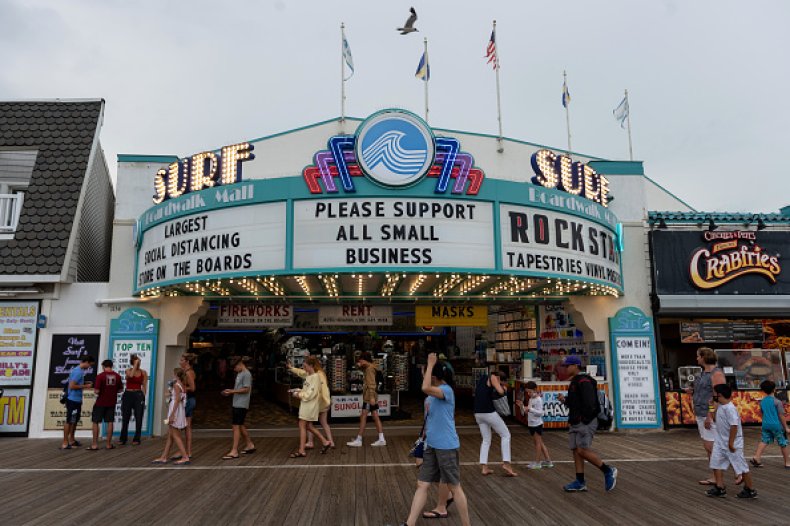 While the programs benefited many small businesses trying to stay afloat amid the pandemic, it was also the target of a number of scams. Many people were found to have illegitimately applied and subsequently receive loans.
The Department of Justice has charged hundreds of individuals for fraudulently receiving PPP loans. Some individuals secured millions of dollars in federal funding—including a Texas man who pled guilty on Wednesday for orchestrating a scheme to obtain more than $24 million in PPP loans, and an Arkansas woman who was sentenced to 41 months in prison earlier this month for obtaining nearly $2 million in those same loans.
The new report noted that there are currently 212 open investigations from the SBA in regards to PPP and EIDL fraud across 32 law enforcement agencies.
The committee, led by Democratic Majority Whip James Clyburn of South Carolina, said that the recently passed $1.9 trillion American Rescue Plan has dedicated funding to federal watchdogs to help combat this type of fraud.
"Congressional Democrats and the Biden-Harris Administration have ramped up oversight efforts to address small business lending fraud risks," the report read. "President Biden has called for 'fastidious oversight' of pandemic relief funds and directed his Administration to 'make sure the relief arrives quickly, equitably and efficiently with no waste or fraud.'"
Biden's stimulus package has set aside $142 million in oversight funds to combat fraud.
Certain recipients of PPP loans were also criticized when the program first rolled out. Several private schools, restauranteurs like Shake Shack, and sports teams like the Los Angeles Lakers were called out for applying for the loans, which they narrowly qualified for. Most of them ended up returning the funds they received under PPP after the backlash.
Newsweek reached out to the Justice Department for comment, but did not hear back before publication.