87% of Democrats Support 'Medicare for All,' Though Joe Biden Doesn't
Democrats overwhelmingly threw their support behind "Medicare for All," according to data released Tuesday from a Hill-HarrisX poll.
Increasing support for the national health insurance program may be linked to the coronavirus pandemic. Many businesses have closed permanently, leaving their former employees with no employment-based coverage. Medicare for All, which would create a nationwide single-payer health insurance plan for all Americans, was the cornerstone of Vermont Senator Bernie Sanders' suspended presidential campaign. Presumptive Democratic presidential nominee Joe Biden has not embraced the Medicare for All platform although many of Biden's potential voters support the program.
Out of 948 registered voters who participated in the poll, 87 percent of Democrats said they were in favor of Medicare for All. Independent voters also leaned towards the idea with 69 percent supporting the concept. Less than half of the Republicans surveyed agreed with the idea with only 43 percent supporting providing health insurance to all Americans.
In total, Medicare for All was supported by 67 percent of registered voters and opposed by 33 percent. Voters between the ages of 35-49 showed the greatest support for Medicare for All with 80 percent of that demographic saying they were in favor of the program. Surveyed voters between 18-34 also thought highly of the idea with 78 percent of then giving Medicare for All their support.
The Hill-HarrisX poll carried a sampling margin of error of plus or minus 3.18 percentage points.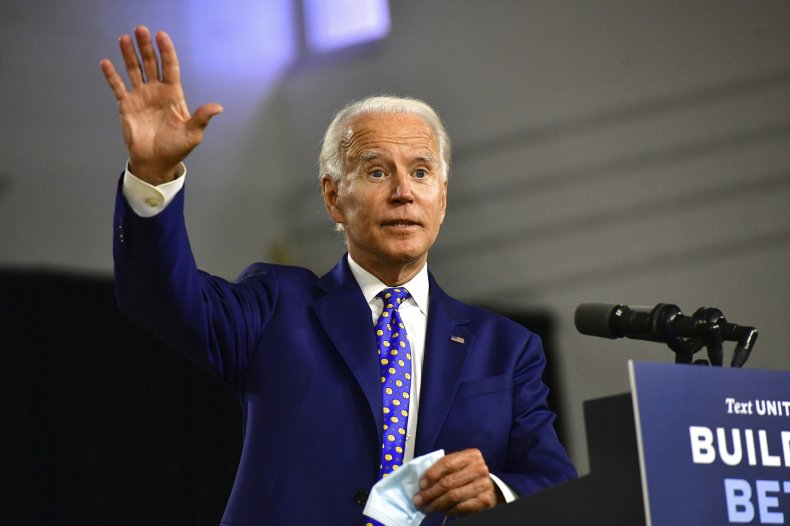 Biden proposed lowering the age limit for receiving Medicare from 65 to 60 in April. Accepting Medicare would be an option for individuals 60 and over under Biden's proposal, allowing them to remain on their current insurance plans or explore available options under the ACA.
"This would make Medicare available to a set of Americans who work hard and retire before they turn 65, or who would prefer to leave their employer plans, the public option, or other plans they access through the Affordable Care Act (ACA) before they retire," Biden wrote on Medium. "It reflects the reality that, even after the current crisis ends, older Americans are likely to find it difficult to secure jobs."
Biden's health plan also calls for an expansion of health insurance to individuals whose income is below 138 percent of the poverty level. Those Americans would be automatically enrolled in Medicaid after interaction with "certain institutions (such as public schools) or other programs for low-income populations (such as SNAP)," Biden's website said.
Biden and Sanders worked together to clarify and expand certain aspects of Biden's platform under the Biden-Sanders Unity Task Force. While Medicare for All was not included in the recommendations from the Task Force, Sanders said in July that he was pleased with the final outcome of the joint effort.
"Though the end result isn't what I or my supporters would've written alone, the task forces have created a good policy blueprint that will move this country in a much-needed progressive direction and substantially improve the lives of working families throughout our country," Sanders tweeted.
Newsweek reached out to the Biden campaign for comment.