'9-1-1' Finale: When Will Connie Britton Return After Abby Clark Appears in Trailer
Abby Clark (played by Connie Britton) was last seen on Fox's 9-1-1 in May 2018, when the character pledged she would return at some point. According to a new trailer for the series, the time for her comeback is now, with Britton set to appear in the show's Season 3 finale.
This was revealed in a Fox trailer that showed the character will be part of an epic train crash. In the promo, we see her in this wreck, hear her calling 911 and say: "This is a mass casualty situation."
Teasing what 9-1-1 fans could expect from Season 3, Episodes 17 and 18, showrunner Tim Minear told TVLine: "I do believe [Abby] has unfinished business [with Buck]. She promised she would come back and she never did.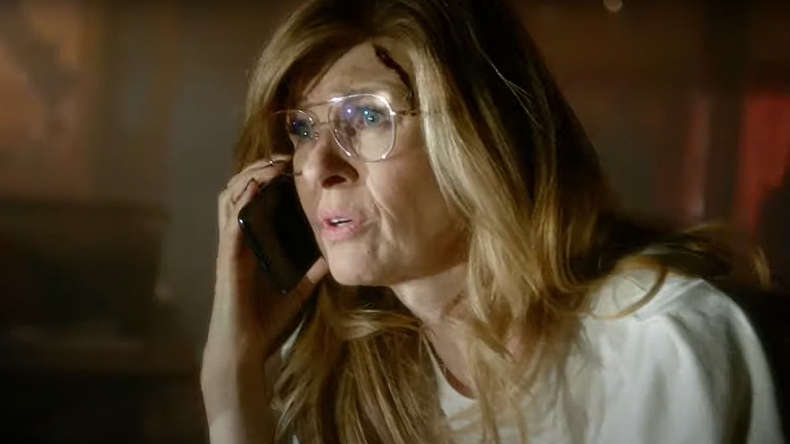 "So there's unfinished business for Abby, and definitely also for Buck [Oliver Stark]. He's kind of lost at sea right now. He's still trying to figure out who he is, and his relationship with Abby started to redefine him. Once she left, he had to figure out who he was without her."
For fans who want to watch Connie Britton's return to 9-1-1, she will appear in Episode 17, set to be released on Monday, May 4 at 8 p.m. ET / 7 p.m. CT. She will then return for the season finale, which will air on May 11 in the same timeslot.
Originally, Britton's contract for 9-1-1 was only for one season, meaning that her character left in the finale of the Fox show's first set of episodes. At that time, Fox co-president Gary Newman told reporters during the Television Critics Association summer press tour: "We love Connie Britton, [but] it was always envisioned to be a one-year role.
"So it wasn't a surprise [that she left]. If Connie expressed interest and had time in the future, I know [exec producer] Ryan [Murphy] would be thrilled to bring her back to the show."
However, it seems that even as Britton was leaving the show her return was being planned. Ryan Murphy told TVLine: "We're in the process of renegotiating her deal so she can come in and do a couple of episodes to keep her character alive. She really loves the cast and crew and she's very hopeful that that can happen."
Since her initial run on 9-1-1, Britton starred in Bravo true crime drama Dirty John (which streamed on Netflix internationally) and appeared in Fox News drama Bombshell, where she played Beth Ailes, the wife of John Lithgow's Roger.
The two-part 9-1-1 Season 3 finale airs May 4 and May 11 at 8 p.m. ET / 7 p.m. CT on Fox.