'9-1-1' Season 4 Release Date: Fox Announces Next Season Will Be Delayed
9-1-1 has aired its current season finale, meaning that fans now have to wait a few months until they get new episodes of the Fox procedural show. The last two seasons both premiered on September 23, meaning that fans might expect Season 4 in the fall of 2020.
However, with the coronavirus likely to impact production, Fox has announced that Season 4 will be delayed until 2021.
On May 11, Fox announced its fall line-up, which sees unscripted shows like The Masked Singer and MasterChef Junior return alongside sports and animated shows like The Simpsons and Family Guy.
However, shows like 9-1-1 and its spin-off 9-1-1: Lone Star do not appear on this list, meaning that fans will have longer to wait for more episodes. The two shows have been held for midseason according to TVLine, meaning that episodes will not air until January 2021 on Fox.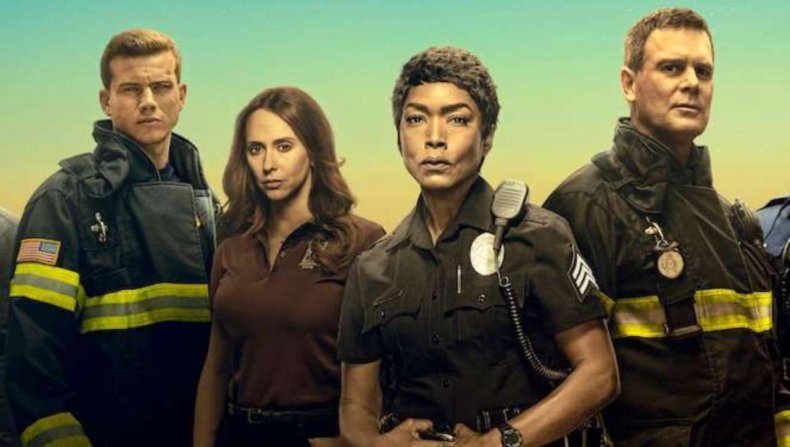 Also joining 9-1-1 in 2021 are any of the Fox scripted shows that get renewed in the coming months. Among the shows whose futures are currently unknown are series like The Resident, Prodigal Son and Last Man Standing.
To fill in the gap, Fox is moving a number of its spring shows into the fall. Among the shows getting moved are neXt, starring Mad Men's John Slattery, and the Kim Cattrall series Filthy Rich.
Though the exact release date for 9-1-1 Season 4 has not been revealed by Fox, the show's makers have started to tease what fans can expect from the show's next set of episodes. In an interview with TVLine, showrunner Tim Minear hinted that the new episodes would feature a return for actor Brooke Shields, who played a victim's advocate in the Season 3 finale.
He told the website: "There are different elements of first responding and first responders, and somebody who's in the role that Brooke's character is in—somebody responding to the first responders — is a rich area for us to explore. I would love to see her come back. Also, Athena [Angela Bassett] is not done healing. She's got some grappling to do."
He added in a Hollywood Reporter interview: "Hopefully every season finale is a bit of a pivot point. We'll be telling the same stories, but we'll be telling the next part of those stories. Athena has some recovery to do, she has some challenges she's going to have to meet. It could be a fork in her road, just like there could be a fork in everybody's road."
9-1-1 is coming in 2021 to Fox.