'9-1-1' Season 4 Release Date: When The Show Will Return After Getting Renewed For Another Season
9-1-1 may have a few more episodes left in its current season, but the Fox show has already confirmed it will be coming back for Season 4. Fox confirmed the show would return for another season in a statement that also confirmed that spin-off 9-1-1: Lone Star would also be getting another set of episodes.
That release read: "9-1-1 and 9-1-1: Lone Star are truly two of the strongest and most thrilling dramas on broadcast television, as well as being centerpieces for Fox Entertainment. Creators Ryan Murphy, Brad Falchuk and Tim Minear, as well as their incredible teams of writers, directors, casts and entire crews, make jaw-dropping, edge-of-your-seat magic in every episode.
"From Los Angeles earthquakes and tsunamis to Texas-sized tornados and bucking broncos, both shows deliver incredible spectacle with strong, identifiable characters you care about week to week. We eagerly look forward to many more thrilling rescues in both series, which help honor this country's brave first responders, as well as those around the world."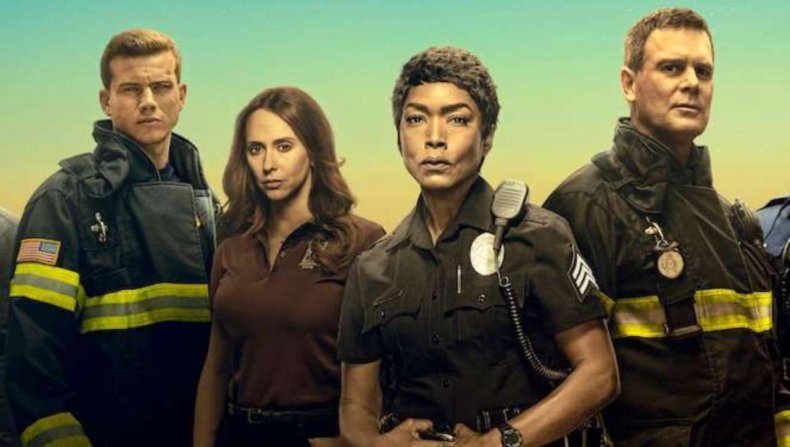 This is further good news for fans of 9-1-1. Unlike other big network shows, the switchboard drama managed to complete all of its current season episodes before studios shut down due to the coronavirus. This means that the current season will end with Episode 18, which is sure to feature a big cliffhanger that leads into the officially commissioned Season 4.
Though the virus outbreak did not affect 9-1-1's current season, it is likely to read to a delay in its Season 4 release date. The previous two seasons have both aired on September 23 on two consecutive years. As such, if 9-1-1 keeps its current time slot, then we might expect Season 4 to begin on Monday, September 23, 2021.
However, in order for the show to be ready by late September, production will have to start in summer 2020. Shooting on the current season, for example, began in mid-July 2019 in Los Angeles, California.
However, with a stay-at-home order currently in force in the city, it remains to be seen whether the show will be able to be ready in September or whether fans will have to wait until later in 2020 or even 2021 for more from Athena Grant (played by Angela Bassett), Maddie Kendall (Jennifer Love Hewitt) and the rest of the 9-1-1 cast.
9-1-1 and Lone Star are not the only shows Fox has officially renewed for the 2020-2021 TV season. So far, the network has also recommissioned Beat Shazam, Bless the Harts, Duncanville, Hell's Kitchen, Mental Samurai, The Simpsons and So You Think You Can Dance.
9-1-1 Season 4 is coming soon to Fox.