9/11 Memorial Vandalized Just Days Before 19th Anniversary of Terrorist Attacks
Authorities are investigating after a September 11 memorial fountain in Pennsylvania was found vandalized just days before members of the community will gather to remember victims on the 19th anniversary of the terrorist attacks.
Crews in Lower Makefield Township near Yardley spent Monday cleaning out the Garden of Reflection, after it was discovered around 6 a.m. that someone had poured a large amount of soap into the water.
"It appears someone dumped a few gallons of dish detergent into the fountain. That created a bubble mass the whole entire width of the fountain itself and about five feet high," Lt. Jason Braim of the Lower Makefield Police Department told WPVI-TV.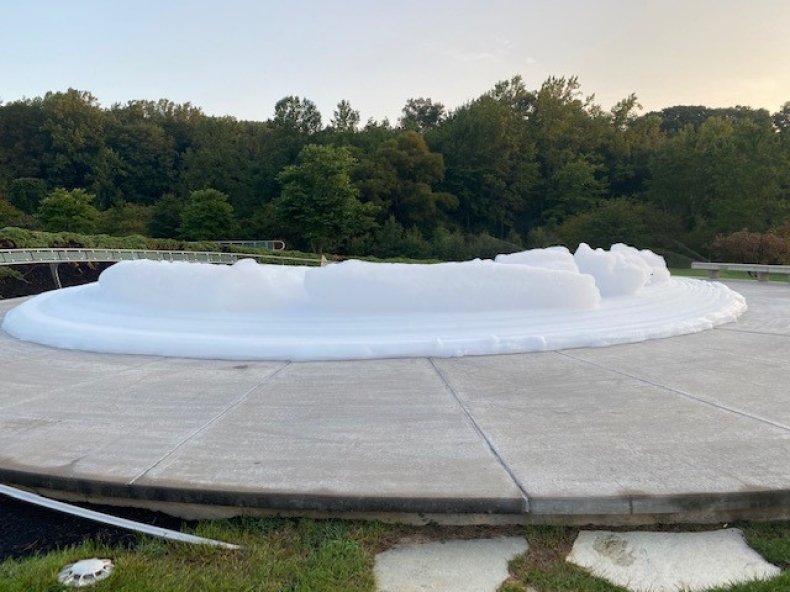 Last week, someone wrote the word "Trump" and an obscene gesture on a private soccer field that sits adjacent to the memorial, Lower Makefield police Chief Ken Coluzzi told the Bucks County Courier Times.
The Garden of Reflection is the official state memorial for 9/11 victims. It features all 2,973 names of those killed on September 11, 2001, with special recognition to the 18 victims who had ties to Bucks County, where the memorial is location.
This is not the first time the memorial has been vandalized. Six years ago, cleaning crews with the town's parks and recreation department had to clean out the fountain after it was filled with soap suds, Braim told Newsweek.
In 2010, a group of vandals drove over the grassy areas of the memorial, knocking over a tree and several of the bushes surrounding the flag pole near the park's entrance. Several tire tracks could be seen, Bucks Local News reported.
"It's disturbing to the committee and I'm sure it is disturbing to the people who lost a loved one on 9-11, or even to anyone who supports what the park stands for," Skip Gittens, a Garden of Reflection Committee member, said at the time. "It's a very sacred place, and it's a shame when anything like this happens."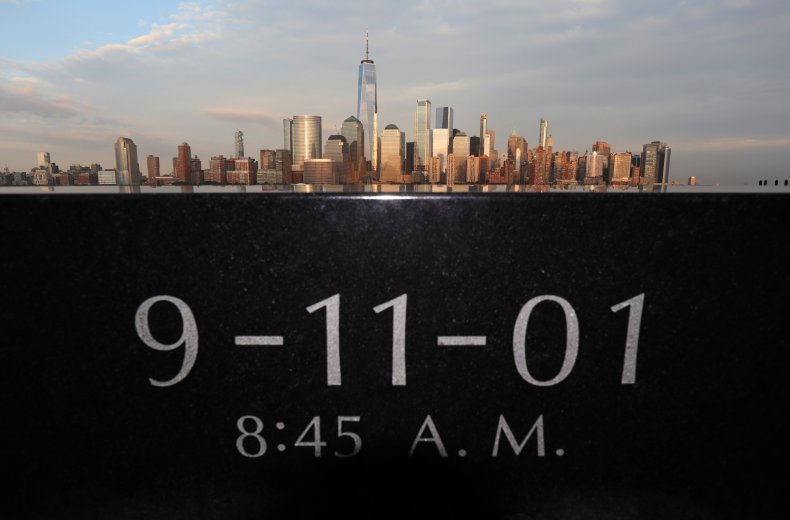 Lower Makefield authorities are investigating this week's bout of vandalism, hoping that surveillance footage could help identify those involved and bring about criminal mischief charges, WPVI reported.
Officers are still looking into leads at this time, Braim told Newsweek.
Judi Reiss, whose son Joshua died on 9/11, told WPVI she hopes the vandals were "a bunch of dumb young teenagers."
"I think that it makes a case that we need to get more education out to the public on what the Garden is," she said.
While the act of vandalism was "a little disheartening," Reiss remained confident that the town would clean up the memorial before Friday's events, when people are invited to pay their respects during a drive-through procession at the site. Patrons can also take a tour of the site until 5 p.m. Friday, the Courier Times reported.
"I know just like with our lives, we can clean up, we can fix it up, and on September 11th the garden will be at its most beautiful," Reiss told WPVI.
Braim told Newsweek that the fountain is back up and running ahead of Friday's commemoration.