On 9/11, A Reflection on a 'Conversation a Father and Son Should Never Have'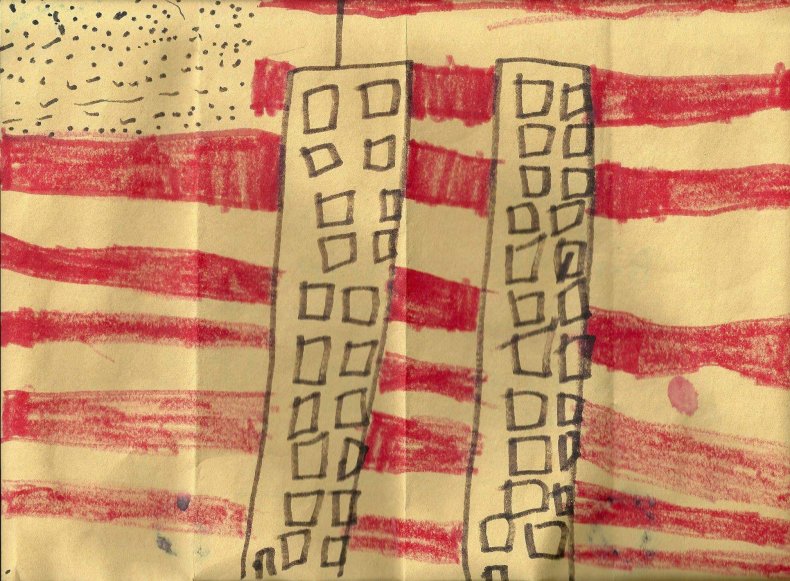 In the late afternoon of September 11, 2001, New York City Police Detective Rob O'Donnell called home to his wife, who was seven-months pregnant, and asked to speak with his 5-year-old son, Gavin.
The call — like many others that day — was perhaps a final opportunity to say the things not often said amid the hustle and bustle of everyday life but more than that, it was to deliver a final set of instructions between father and son.
"I said my goodbyes and told my son he needed to look after his mom and sister-to-be...if I didn't make it back home," said O'Donnell. "And he said, 'don't worry dad, I'll look after mom and the baby.'"
O'Donnell's wife pleaded with him to come home, but he could not — his city was under attack, and people he swore to protect and serve were dying.
Ten minutes later, Seven World Trade Center, a 47-story building in Lower Manhattan which housed office tenants from the financial, federal government and insurance world, collapsed around O'Donnell.
The falling red granite and jagged glass sent rescue workers and first responders fleeing for their lives. It was the last building to fall on a day plagued with senseless death as 2,977 people from 93 different nations died. O'Donnell got "tossed around and banged up," but no rescue worker was about to toss in the towel and go home.
Eighteen years ago, Al-Qaeda terrorists carried out four coordinated attacks by way of slamming hijacked commercial airplanes into the Twin Towers in New York and the Pentagon in Washington, D.C. The passengers of United Airlines Flight 93 fought back against the militants — their plane crashed into a field near Shanksville, Pennsylvania.
"It's a conversation a father and son should never have," O'Donnell told Newsweek by phone on the eve of the 18th anniversary of the attacks. "I made it through the morning, but the more that day went on, it was just hell. None of us thought we were going to make it to the next day."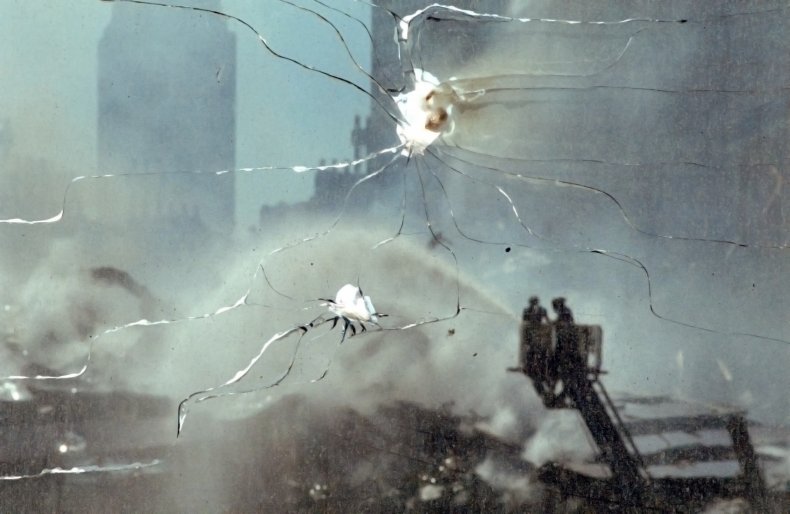 O'Donnell joined the NYPD in 1991 after feeling the call to service while attending college. The agency was a natural fit for the native New Yorker, who knew the avenues and streets from east to west better than anyone. By 2001, he had been promoted to detective and was working out of Queens as a member of the 105th Detective Squad.
On any other day, O'Donnell would be in the city, working his cases and chasing down leads. But three days prior, he had made an arrest and finished up the paperwork around 1 a.m. on September 11, meaning his squad was not scheduled to come to work until later in the day. In hindsight, O'Donnell credits that arrest as one of the reasons he is alive today.
But after he watched United Airlines Flight 175 slam into the South Tower on television, he grabbed his gear and raced towards Lower Manhattan.
"After the second plane, I knew we were under attack," O'Donnell said. "I just didn't know by who." For the detective, this was not the first time he had responded to the World Trade Center for a terrorist attack. Two years after he joined the force, he was one of many first responders to the 1993 World Trade Center bombing.
O'Donnell arrived at the foot of the Brooklyn Bridge, roughly a half-mile from the World Trade Center, shortly after the South Tower collapsed.
"We were directly people over the bridge," O'Donnell said. "There was a lot of walking wounded, some with minor wounds, others with substantial injuries. Broken bones. Broken hands, but we had to keep them moving, we had to get them out of Manhattan."
He remembers passing one of the massive engines from one of the airplanes, some six blocks away from where the towers were located. He remembers seeing an aircraft jump seat used by the cabin crew containing just the torso of a flight attendant. He remembers people falling from the sky.
At 10:28 a.m., the North Tower collapsed. At 11 a.m., then-New York City Mayor Rudolph Giuliani ordered the evacuation of Lower Manhattan south of Canal Street as O'Donnell and hundreds of rescue workers poured back into where the towers once stood.
"The only way I can describe it is it was like being on Mars. It was surreal and unrecognizable. Dust covered everything," said O'Donnell.
O'Donnell finally made it back to his house on Long Island some 36 hours after he left on the morning of the attacks. He showered and then, tried to lay down and sleep. Instead, he just stared at the ceiling. O'Donnell went back to Ground Zero three hours later.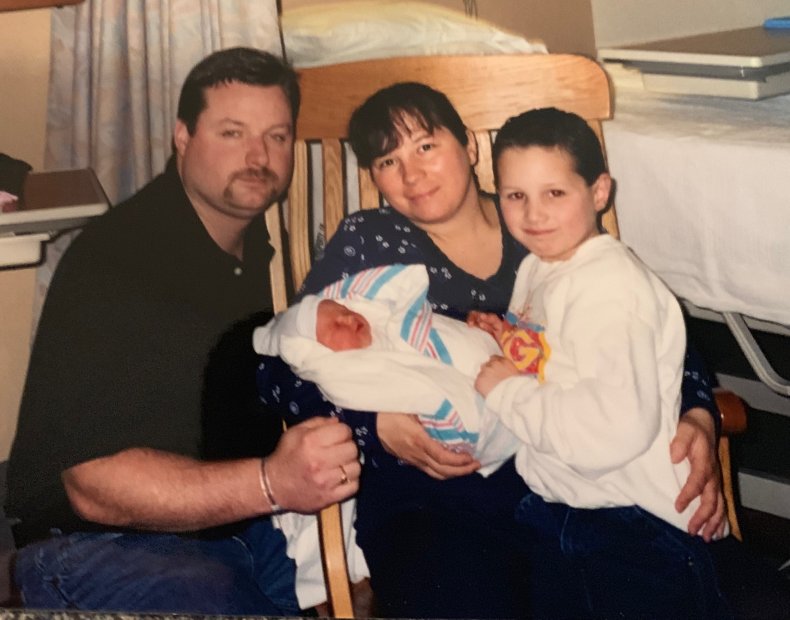 In the aftermath, families would come down to Ground Zero with signs and posters looking for lost loved ones.
"I'd get asked, 'Did you see my wife Jane? Did you see my brother Billy? Did you see my father James?' and I remember leaving the site after working 12 to 15-hour shifts thinking, I didn't see one death. I didn't see one chair. I didn't see one computer keyboard or phone. I didn't see one typewriter or anything," O'Donnell said. "Everything was just pulverized, but you're not going to tell a loved one that, so you tell them, 'no, we didn't find them today, but we'll be back tomorrow and we'll keep looking.'"
In the days and weeks and months that followed, O'Donnell's son, Gavin, went with his father to at least eighteen funerals.
The young boy would play with the other children — the ones whose parents were gone. He would see the caskets. The men and women in dress blue uniforms standing at attention giving the final salute. "He saw at a young age what sacrifice is," O'Donnell said.
One of those funerals was for Moira Smith, the first officer to report the attacks after the first plane struck and the only female NYPD officer killed that day. She had repeatedly rushed into the South Tower of the World Trade Center to evacuate dozens of people.
After the tower collapsed, police dispatcher Modesto Muniz told The New York Times in 2002 that he remembered Smith pleading for assistance over the radio. "I think I was the last person to talk to her," said Muniz.
She left behind a husband, also an NYPD officer, and a young daughter. Smith's remains were recovered in March 2002.
O'Donnell spent more than a year working at the morgue or the Staten Island landfill to forensically identify people killed when the towers fell. He's 49-years-old now and living in rural Pennsylvania. He retired from the NYPD in 2003.
Gavin is now 23 and was commissioned in the U.S. Navy as an ensign after graduating from the Naval Academy in May, where he played sprint football and started all eight games as a defensive lineman. He led the team with 18.5 tackles for a loss of 83 yards and he led the team with 12 sacks in his 2018 season.
The newly-minted naval officer will head to the six-week air indoctrination course at Naval Aviation Schools Command in Pensacola, Florida. In 2014, he ran the Bataan Memorial Death March, a 26-mile endurance challenge through the high desert terrain of the White Sands Missile Range in New Mexico.
The march honors the survivors and the 9,000 Filipino soldiers and 1,000 U.S. service members who died during the brutal march orchestrated by the Japanese forces during World War II in the Philippines.
Looking back during another anniversary, the detective, a conservative Republican, says he misses the unity that occurred among Americans in the aftermath of the tragedy regardless of political ideology, race or creed.
"Unfortunately, it always takes an event like 9/11, or some man-made event or natural disaster to bring people together, but how long will that last?"
O'Donnell remembers a phrase from a fellow first responder, who also served at Ground Zero — it sticks out in his mind as one of the lessons from that day 18-years-ago.
"He said, '9/10 makes you think about how grateful you should be for what you have. 9/11 should show you how quickly it can all be taken away. And 9/12 should show you how we can all be better people to one another," O'Donnell said.