The 9/11 Victim Compensation Fund Must Be Made Permanent—It's the Least We Can Do | Opinion
On May 14, Candidus Henry died from glioblastoma, a rare brain cancer. His death added to the growing number of Americans killed by the September 11 attacks. He worked construction, and after the attacks he was assigned to Ground Zero, where he washed dust and cleaned debris off trucks as they left the pile of toxic rubble that once was the Twin Towers.
On Tuesday, June 11, his widow, Anesta Maria St. Rose Henry, testified in front of the House Committee on the Judiciary, sitting in front of two of their children, whom she is now raising alone. She told Congress about Candidus and the hole he left behind—a hole only made larger by the fact that, because her husband died last month instead of two years ago, she and her family will not receive a full award from the September 11th Victim Compensation Fund.
The VCF, created to provide financial support for 9/11 first responders, survivors and their families, is expiring next year, and, making matters worse, running out of money. The special master of the fund announced in February that because of a budget shortfall, they were forced to start cutting awards to these heroes by 50 to 70 percent to extend the fund's life. The Henrys are one of the families devastated by this reduction.
And there are far too many stories like the Henrys'—of pain, suffering and illness.
Joining Anesta on Tuesday was Detective Luis Alvarez, who stood before the committee less than 24 hours before his 69th round of chemotherapy. He is fighting for his life but felt that this hearing, the opportunity to tell his story to all of Congress and the American people, was too important to miss.
Lila Nordstrom, now in her 30s, was a 17-year-old student at Stuyvesant High School, just blocks from the Twin Towers, when she saw the planes hit and ran out of the building for her life. She was later sent back and spent months breathing air that the federal government told her was safe. She and her classmates have been suffering from 9/11-related diseases ever since.
All of these families, survivors and responders deserve the unconditional support of our nation.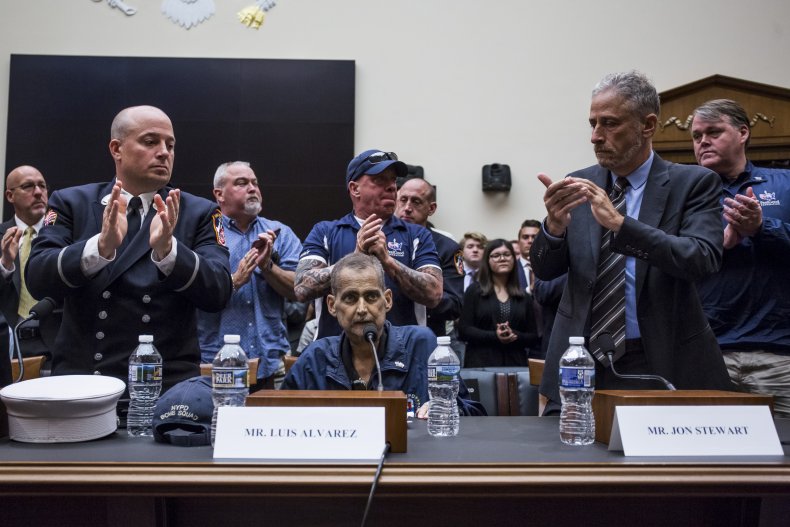 In January 2011, after nearly a decade of work, the James Zadroga 9/11 Health and Compensation Act, which I introduced with Democratic Representative Jerry Nadler of New York and Republican Representative Peter King of New York, was signed into law, establishing the World Trade Center Health Program and reopening and revising the VCF. These programs provide health monitoring and financial compensation to first responders, survivors and their families.
Both programs were set to shut down in October 2016, but, thankfully, we were able to extend both in December 2015. I am proud to say the World Trade Center Health Program was permanently reauthorized and 9/11 first responders and survivors will receive the health monitoring and treatment they need for as long as they need.
Unfortunately, we were only able to negotiate a five-year extension for the Victim Compensation Fund, meaning the program will close in 2020 if we do not act.
So, in February, I, along with Representatives Nadler and King, introduced the Never Forget the Heroes Act, which would fully fund and permanently reauthorize the VCF. 9/11 first responders, survivors and their families have once again been walking the halls of Congress begging for our help—for us to live up to our promise to "Never forget" and pass this bill.
And thanks to their unwavering determination, we now have well over 300 co-sponsors, including more than 80 Republicans.
And on Wednesday, just 24 hours after we heard the testimonies of Anesta St. Rose Henry, Detective Alvarez, Lila Nordstrom and others, the Judiciary Committee unanimously agreed to send our bill to the House floor for a vote. With the support of Speaker Nancy Pelosi and Majority Leader Steny Hoyer, we will send it to our colleagues in the Senate as soon as possible, who I hope will send it to the president's desk just as quickly.
We have a moral obligation to provide support and compensation to these heroes and their families. Not only did they come to our aid when we needed them, but many are sick and dying because they trusted the federal government when it said the air around Ground Zero was safe to breathe.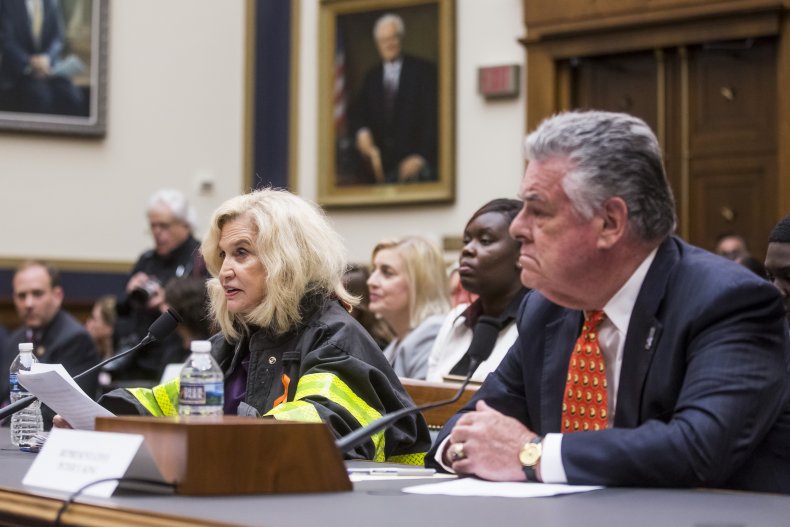 They shouldn't have to worry about the program running out of funding or need to come back to Congress every five years to beg for program reauthorization.
For 18 years, it has been one of the singular honors of my life to stand beside them in this fight for their health care and financial security, and I am honored to have grown close with many of them. But, I say this with love: I hope to never see any of them in Congress again. We need to make this program permanent, and we need to do it now.
After 9/11, we vowed to "Never forget." That needs to be more than just a slogan on a bumper sticker or a hashtag tweeted out every September. "Never forget" is a commitment we made to ensure 9/11 first responders, survivors and their families never have to go without the support they need or deserve. I will not rest until the United States Congress has fully honored that commitment. It is the very least we can do as a grateful nation.
Congresswoman Carolyn B. Maloney is the lead sponsor of the Never Forget the Heroes Act and represents parts of Manhattan, Brooklyn and Queens in the U.S. House of Representatives.
The views expressed in this article are the writer's own.