The 9 Articles Meghan Markle Says Prove Daily Mail's Agenda Against Her
Meghan Markle claims nine articles published by Daily Mail Group titles prove a malicious campaign against her. Here we look at the claims, and the publisher's response.
Legal papers in Meghan Markle's court case against the Mail on Sunday give the most detailed account yet of how she sees the stories written about her.
The Duchess of Sussex is suing the newspaper for breaching her privacy by publishing a letter she sent her father about the breakdown in their relationship.
However, she also opened up a flank against the publisher's other brands, including the Daily Mail and Mail Online, using a list of stories she claims were malicious.
Her legal team claims those articles were part of an "obvious agenda of publishing intrusive or offensive stories about [Meghan] intended to portray her in a false and damaging light."
The tabloid's legal team hit back at the claim, describing her interpretation of the articles as "extreme."
Here we look at all nine stories and what the two sides have to say about them.
Compton
1. "Harry's girl is (almost) straight outta Compton: Gang-scarred home of her mother revealed – so will he be dropping by for tea." Mail Online: November 20, 2016.
Just three weeks after Harry and Meghan's relationship was first revealed, Mail Online ran a background piece about Crenshaw, the neighborhood in Los Angeles where Meghan's mother Doria Ragland was said to be living at the time.
The article described the area as "gang-scarred," drew attention to high crime rates and described homes there as "tatty."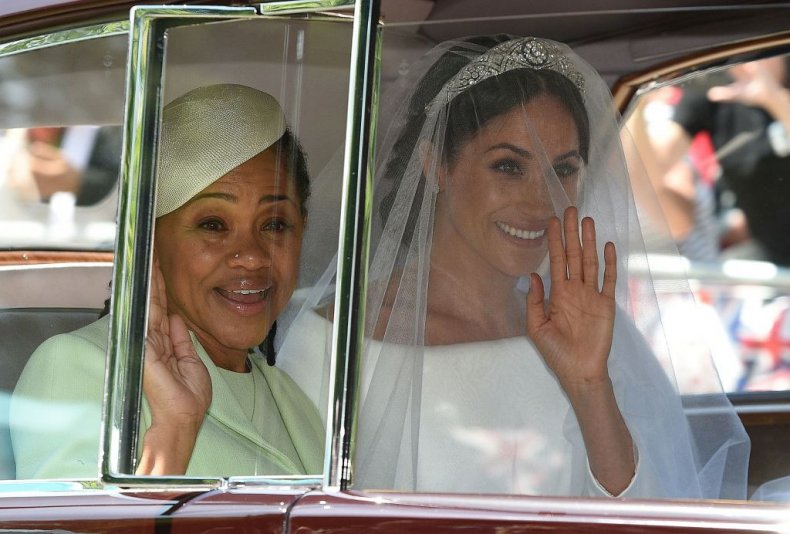 A court filing by Meghan's lawyers reads: "The statement that [Meghan] lived or grew up in Compton (or anywhere near to it) is false.
"The fact that the [Daily Mail Group] chose to stereotype this entire community as being 'plagued by crime and riddled with street gangs' and thereby suggest (in the first few days of her relationship being revealed) that [Meghan] came from a crime-ridden neighbourhood is completely untrue as well as intended to be divisive.
"[Meghan] will also refer to the fact that the article cites her aunt as living in "gang-afflicted Inglewood" in order to bolster this negative and damaging impression of where this (black) side of her family is said to come from.
"In fact, Ava Burrow (said to be "the actress' aunt") is not her Aunt or any blood relation at all, a fact which if correctly stated would have undermined the narrative which the Defendant was intended to convey."
The Mail on Sunday's lawyers say in legal documents: "The article does not criticise [Meghan] in any way.
"It is alleged that the article was 'intended to be divisive,' but not said how or why this is alleged and therefore it is impossible for the [Mail on Sunday] or the journalists concerned to respond to this serious allegation in any meaningful way.
"Looking at the article as a whole it is impossible to understand how it could be said to be 'intrusive or offensive,' or 'intended to portray her in a false and damaging light,' or part of any 'agenda,' and [the initial filings detailing Meghan's case] throw no light on that issue."
The Hubb Community Kitchen
2. "Kitchen supported by Meghan's cookbook is housed inside mosque 'which has links to 19 terror suspects including Jihadi John." MailOnline: November 24, 2018.
Mail Online wrote an article about the Hubb Community Kitchen visited by the duchess and based in the Al Manaar Muslim Cultural Heritage Centre.
The story claimed the mosque was linked to 19 terrorists including the infamous Mohammed Emwazi, better known as "Jihadi John."
He is thought to have been involved in the murder of western hostages including journalists James Foley and Steven Sotloff and aid worker Peter Kassig.
Meghan's legal team wrote: "The connection made between the Hubb Community Kitchen (in which [Meghan] worked with those effected by the Grenfell tragedy as part of a cookbook project which became a New York Times best-selling book) and the Al Manaar Muslim Cultural Heritage Centre (supposedly 'linked to 19 Islamic extremists') is at best a highly tenuous and deliberately inflammatory one.
"The characterisation of these victims as being linked to terrorism in the same way as [Meghan] is said to be supporting or endorsing jihadi terrorists through her participation in a cookbook for victims of Grenfell, is as false as it is offensive."
The Mail Group court filing does not make specific reference to this story, but in court barrister Antony White QC described Meghan's interpretation as "extreme."
He said: "Again, an extreme meaning, and we would say an untenable one, to put on that article."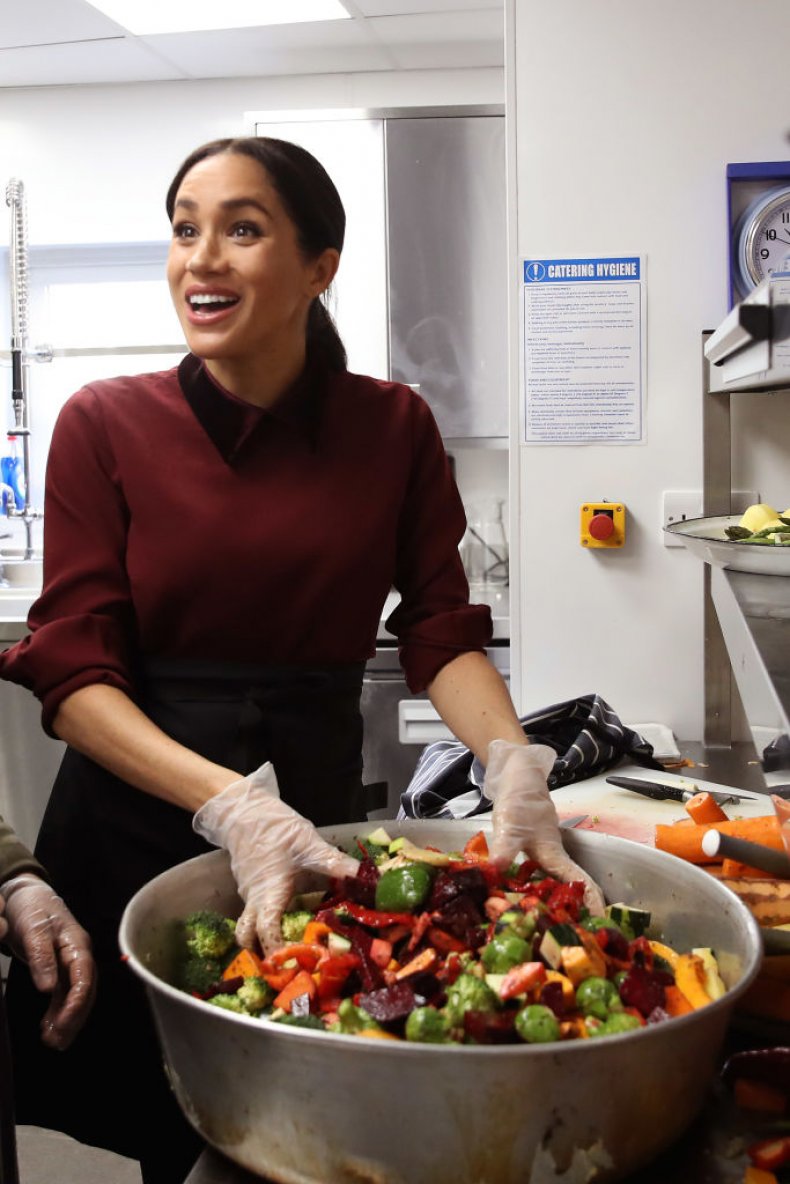 Samantha the Panther
3. "How Meghan Markle's Australian aide Samantha 'the Panther' Cohen rose from a Brisbane home to Buckingham Palace – before becoming the second aide to walk out on the 'difficult Duchess'." MailOnline: December 10, 2018.
Journalists for Daily Mail Australia and Mail Online covered the departure of Samantha Cohen, private secretary to the Duke and Duchess of Sussex.
They linked the move to claims Meghan was difficult to work for, citing several other employees who had left, and referring to her as the "difficult duchess."
Meghan's lawyers argue in paperwork: "The suggestion that Samantha Cohen (who was private secretary for both the Duke and Duchess of Sussex) walked out on [Meghan] or that she did so because [Meghan] was "difficult" to work for (a word used six times in this article) is untrue, as well as damaging.
"Ms Cohen, who was a highly respected and dedicated member of Her Majesty the Queen's staff for sixteen years, personally chose to come out of retirement in order to work for [Meghan].
"Far from walking out on her, Ms Cohen even extended the original year which she had intended to work for as she wanted to carry on helping the Duke and Duchess with their office.
"Further, [Meghan's] "personal assistant" was in fact assistant to both the duke and duchess, and, contrary to what the Defendant stated in the article, she did not 'quit'."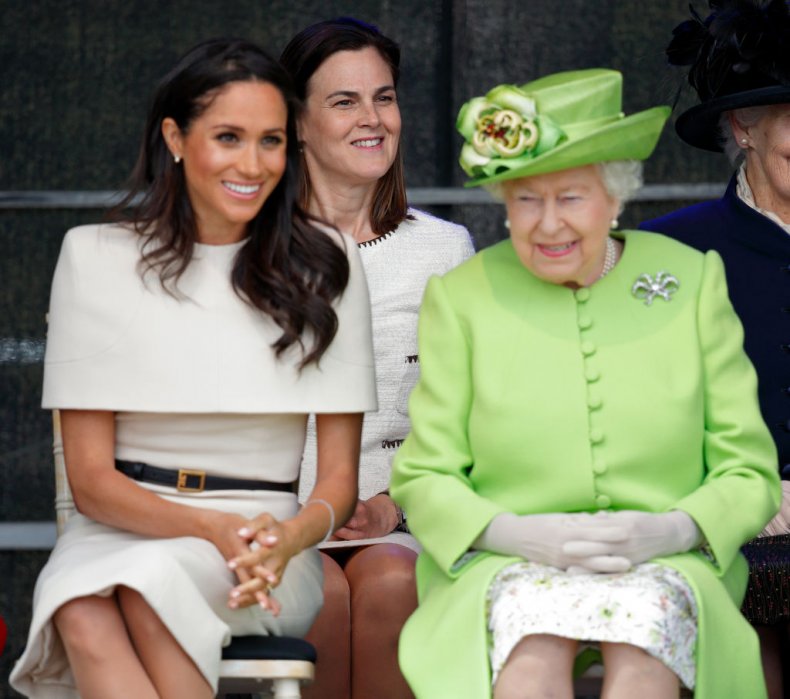 Avocados
4. "How Meghan's favourite avocado snack – beloved of all millennials – is fuelling human rights abuses, drought and murder." Daily Mail: January 22, 2019.
The Daily Mail ran a piece last year about claims avocados are fuelling "water shortages, human rights abuses, illegal deforestation, ecosystem destruction and general environmental devastation."
The introduced the story by detailing Meghan's passion for the fruit and describing how she once served avocado on toast to a friend, Daniel Martin.
The article says: "The campaigning duchess may be passionate when it comes to racial equality and female empowerment, but for someone who wants to save the planet, she's committed something of a faux pas with avocados.
"For all their health benefits and tastiness, the fact is that rampant avocado production in the Third World has been linked with water shortages, human rights abuses, illegal deforestation, ecosystem destruction and general environmental devastation."
Meghan's team wrote: "The connection made between the fact that [Meghan] likes eating avocado and made avocado on toast for a friend who visited her with human rights abuses, murder and environmental devastation is another highly tenuous and deliberately inflammatory one.
"The suggestion that by liking avocados she is fuelling or supporting these extreme occurrences, and therefore is disingenuous about her 'campaigning for racial equality and female empowerment,' is again as absurd as it is offensive."
The Mail Group lawyers give a specific response to this allegation in their court filing.
It reads: "The article [about Meghan's] "favourite snack" is a piece about the environmental effect of avocado production.
"The article opens with a commendation of the Claimant, stating that she has 'rightly been praised for making the fusty old Royal Family socially and ethically aware' and goes on to comment mildly that the Claimant's fondness for the fruit is 'something of a faux pas'.
"Similar points can be made about all the articles relied on."
Baby Shower
5. "Doria Ragland spotted alone in LA while daughter Meghan Markle parties with famous friends at her $300k baby shower." Mail Online: February 20, 2019.
Mail Online ran photos of Meghan's mum Doria Ragland "heading out to run errands" while Meghan was having her baby shower.
The story carried the intro: "Meghan Markle was feted by her newfound celebrity pals and recent co-stars on Wednesday at a posh baby shower held at The Mark in New York City, while across the country her mother was seen walking alone in Los Angeles."
Meghan's legal case reads: "The suggestion that [Meghan] deliberately left out her mother from her baby shower and ditched her in favour of her famous friends is untrue and offensive to her.
"[Meghan's] mother was of course invited, and [Meghan] also offered to buy her airline tickets.
"However, her mother was unable to attend due to work commitments. It was also untrue and offensive to suggest, as the article does, that "not a single guest had known Markle, 37, for more than a decade".
"In fact, the true position was that the baby shower (which actually cost a tiny fraction of the $300k falsely stated in the article) was organised and hosted by one of her best friends from university; the fifteen guests who attended the shower were close friends and included long-term friendships some of which had existed for over 20 years."
Frogmore Cottage
6. "Luxury on tap! Meghan Markle and Prince Harry splash out up to £5,000 on a hand made copper bath for Frogmore Cottage." Mail on Sunday: June 30, 2019.
7. "Meghan and Harry (or rather, the public purse) has splashed out £5,000 on this top-of-the -range copper bath – but is it money down the drain." Daily Mail: July 5, 2019.
8. "Meghan and Harry forked out 500k on soundproofing Frogmore Cottage." Daily Mail: June 30, 2019.
9. "They could've moved next door! Fury as it emerges Harry and Meghan spent £2.4million of YOUR cash on Frogmore Cottage to escape rift with Kate and William' – and final bill could hit £3m." Mail Online: June 25, 2019.
Court documents list four articles published about Prince Harry and Meghan's home, Frogmore Cottage, which was refurbished using £2.4 million ($2.9 million) from the Sovereign Grant.
Each year, the U.K. government pays the royal family a chunk of the profits from the Crown Estate, which is owned by the reigning monarch.
The Crown Estate belongs to the office, not to the Queen personally.
She cannot buy or sell it and does not own its income.
The remaining profits go towards government funds and all money it generates is widely regarded in Britain as public money.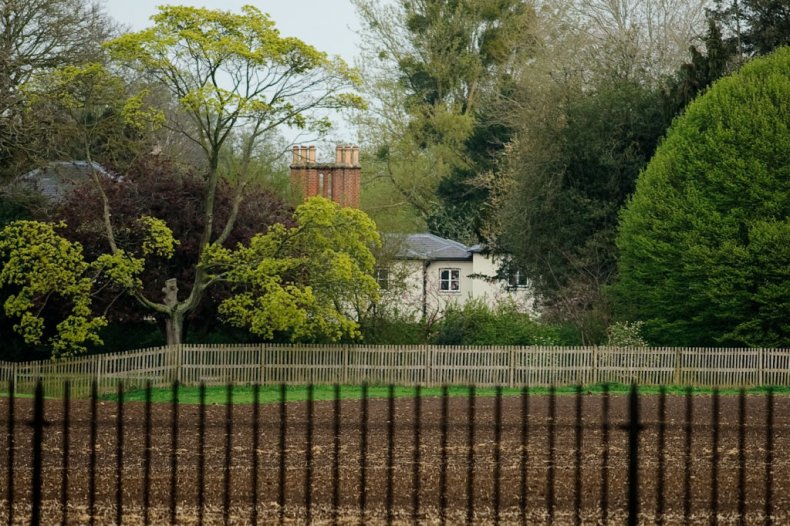 Meghan's lawyers say in filings: "[Meghan] will also refer to the numerous articles (as exemplified below) which the [Daily Mail Group] chose to publish about the 'renovation' of Frogmore Cottage, [Meghan's] official residence, in which it stated that [Meghan] had:
"(a) 'Splashed out £5,000' on a copper bathtub (which does not exist and is completely untrue).
"(b) 'Forked out £500k' on soundproofing to block out the noise of planes (which does not exist and is completely untrue).
"(c) Variously installed a 'yoga studio' (which does not exist and is completely untrue); an 'orangery' (which does not exist and is completely untrue), a 'tennis court' (which does not exist and is completely untrue) and a 'guest wing' for her mother to stay in when she visited (which does not exist and is completely untrue).
"The clear intention was to portray [Meghan] in a damaging light by suggesting that she had indulged in this series of absurdly lavish renovations, which were in fact false (as the [Mail] was informed at the time) and entirely made up.
"Furthermore, the Defendant sought to portray these renovations as being done at "the taxpayer's expense", costing "£2.4m of YOUR cash".
"This was also false and misleading."
The Defense
The Mail on Sunday's barristers argued all nine articles should be struck out of the case, arguing the allegation "looks like a defamation complaint," rather than an action for privacy.
White noted none were written by Caroline Graham, the journalist behind the story about Meghan's letter to her father.
They were, he said, written by 14 different journalists and no two were written by the same person.
White's court filings note: "None of those articles is alleged by Meghan to have been published unlawfully and therefore none of them gives rise to an award of damages."
He adds: "Even if it could be said that the additional articles were part of a sustainable case in support of damages, this part of [Meghan's] case should be excluded on case management grounds in order to keep this case within proper bounds.
"As it currently stands, this case will already involve a potentially lengthy investigation of the truth or falsity of various aspects of the Articles sued on."