9 Best Bars in Berlin
Berlin's bar scene is funky, hip, cool, and above all welcoming to everyone.
Berlin is bursting with funky, odd, wonderful, uber-cool places to drink. Not just standard salt-of-the-earth drinking holes – there are those too – but spaces with a creative aesthetic to them that will give new pleasure to drinking. There are too many cool bars to put on this list but here are our nine favorites.
View this list in Google Maps.
One of the first bars for the hipster set on the now-über-hip Weser Strasse in Neukölln, you can always count on candlelit Ä to deliver. It's fairly bare-bones and the music on tap is always excellent. The foosball table often is the center of attention here, so come with your game on.
Weser Strasse 40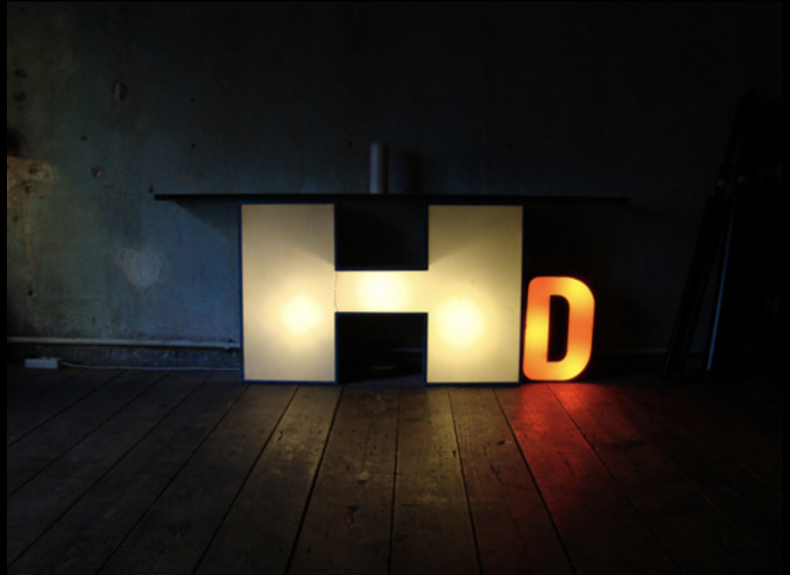 Owned by a couple of friends from Canada and the United States, this Prenzlauer Berg spot is a fun place to perch yourself at the bar, order a drink, and became friends with the many expat locals who frequent Badfish. There are sometimes comedy shows and other performances in the evening, adding to the zest of the place.
Stargarder Strasse 14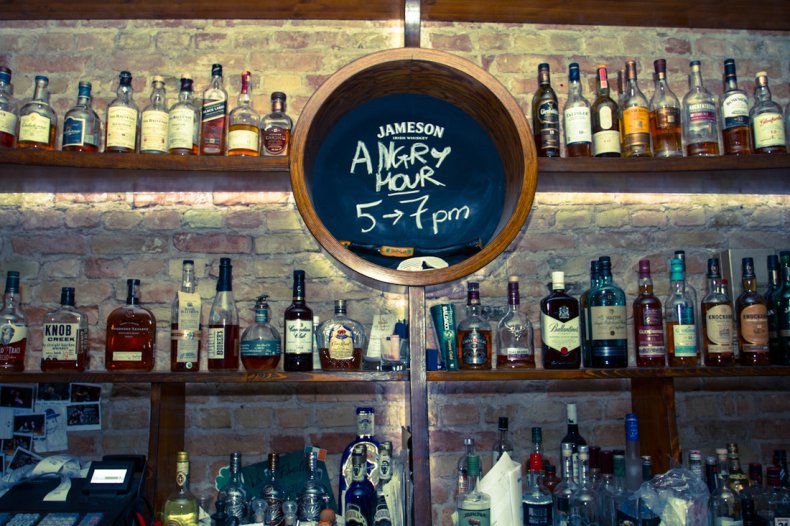 Bei Schlawinchen
Open 24 hours per day, 365 days per year, this Kreuzberg bar would be a good place to hang out on some form of hallucinogenics, as the walls crawl with odd images and nearly every corner and space is filled with something curious and cartoonish. Come early in the evening and it's slow and dull here. But return for "one last drink" (yeah, right?) at three or four in the morning and the place will be packed with rowdy revelers.
Schölein Strasse 34
There's nothing about this Neuköln bar jumps out as having a particular theme to it. But look closely: the black-and-white zigzag-patterned floor, floor-to-ceiling red velvet curtain, a hidden door that leads to another room. Oh yeah, one of the rooms is always projecting "Twin Peaks" on the wall. This is not only the best David Lynch-themed bar in the world, it's the only David Lynch-themed bar. It's only missing a backwards speaking and walking little person who will then disappear into a wall. But we assure you: there are no strange twists at this bar. Just a great place to drink.
Sanders Strasse 6
Housed in a former Czechoslovakian Airlines agency from the erstwhile East Berlin in Friedrichshain, this sedate but classy bar is a great date spot. There's a sort of jet-age sleekness about the place here, sort of like if the servers were dressed as Pan Am flight attendants (or in this case ČSA flight attendants from a different era) and the guests were all sipping slightly dirty martinis.
Karl Marx Allee 96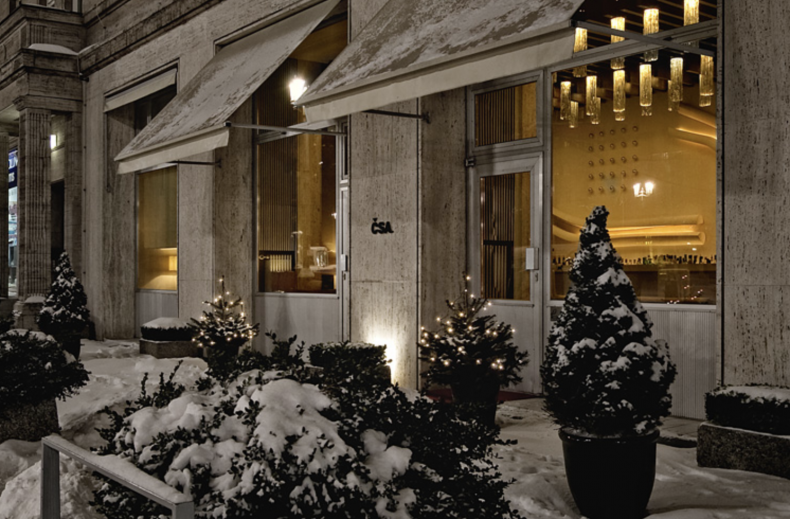 It should be noted that the "gift" in question may not necessarily the English, but the German word: "Gift" means "poison" in the local parlance. Just an FY to the I, drinker. Whatever your poison may be, this Scottish-accented bar in Neukölln is sure to have it. Das Gift has a great selection of craft beers on tap. In the warm-weather months grab a table on the sidewalk and enjoy the "gift."
Donau Strasse 119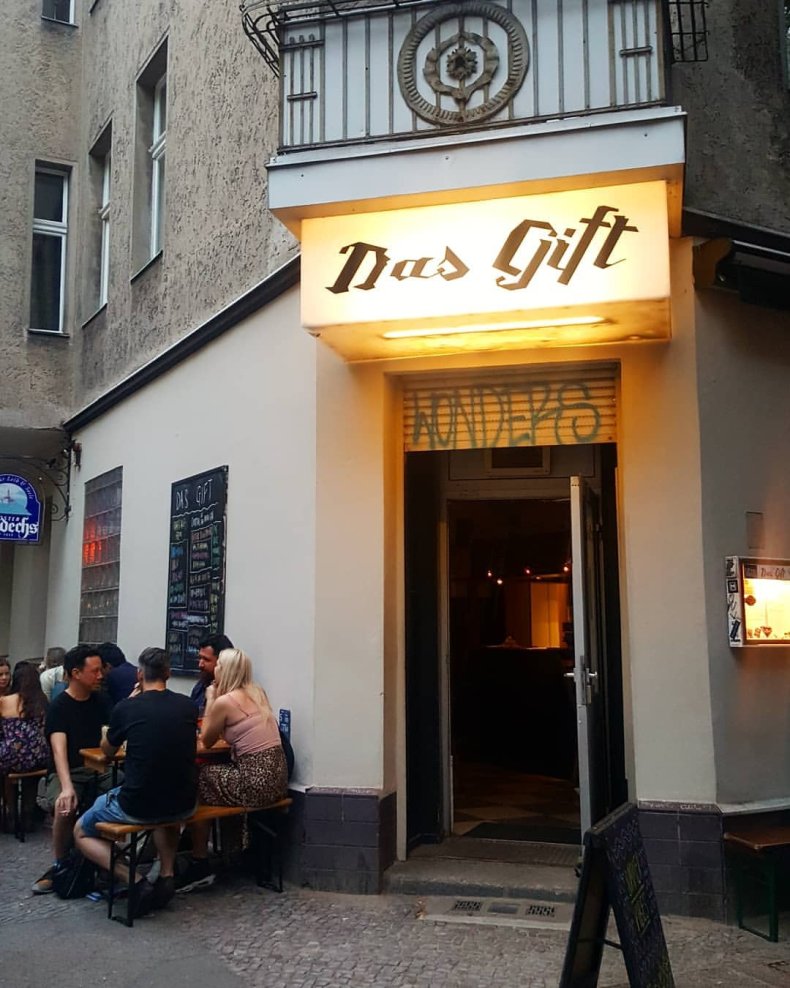 It's all velvet paintings and shag rugs on the walls at this diminutive but legendary bar near rugged Potsdamer Strasse. Come in the early evening and it's a sedate affair. That's because everyone knows the time to hit Kumpelfest is as late as possible (it closes at 10am on weekends). You'll find a little bit of everyone here: straight, gay, transgendered, crossdressers, people dressed up in costume for no apparent reason. Everyone is welcome.
Lützow Strasse 23
Nearly every city has a "barmacy," a bar that was transformed from an former pharmacy. But Berlin's version is one of the best. From 1860, this space was a pharmacy, but became abandoned after the war and sat empty. The owners transformed the space, keeping as much of the old pharmacy as possible. Even the name is related: when they plugged in the business's old neon sign, the only letters that still lit up were O, R, and A. And hence, the bar became known as ORA.
Oranien Platz 14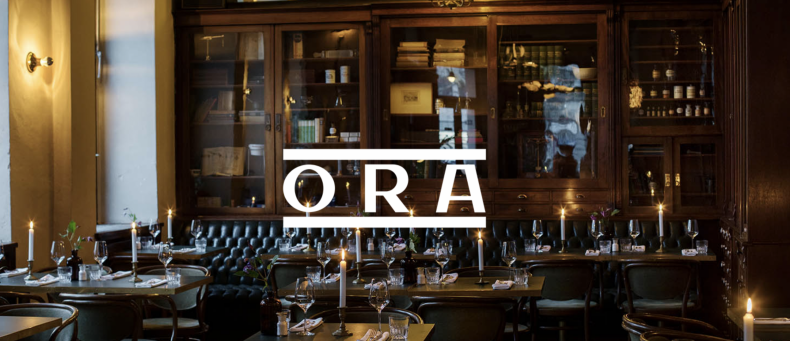 Roses Bar
This Kreuzberg bar is officially a gay bar but these days you'll find people of every sexual orientation here. Drinkers can't stay away from this atmospheric spot crammed with enough kitsch to make you think John Waters decorated the place. It's open every night until 6 am, making Roses the place to either get your first drink of the night or your last. Or both.
Oranien Strasse 187