9 Best Neighborhoods to Travel Around the World Without Leaving Los Angeles
Take yourself and your taste buds on a spin around the globe without ever leaving Los Angeles.
The neighborhoods around Downtown Los Angeles are a fascinating sprinkling of communities from around the planet – Chinese, Mexican, Korean, Thai, Ethiopian, Iranian, Armenian, to name a few – allowing you to take yourself around the world without ever leaving Southern California. Here are our nine favorite enclaves to explore.
Here's a Google Map of the best neighborhoods to visit in Los Angeles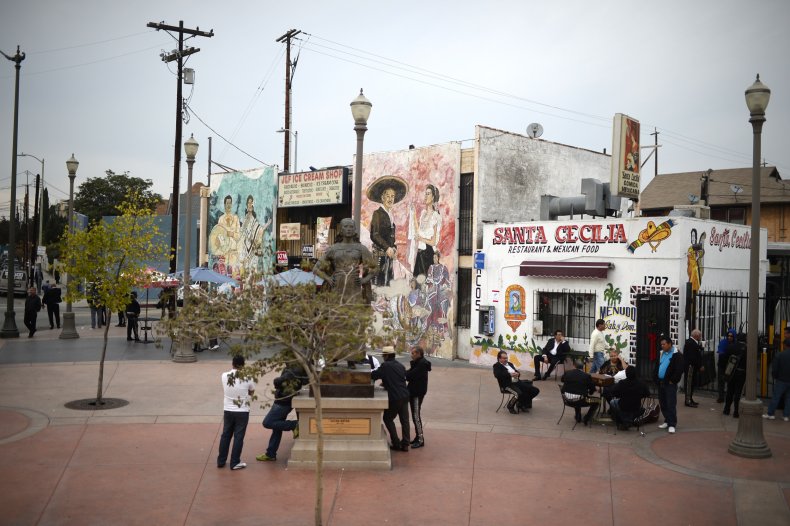 Boyle Heights
This LA neighborhood has a street that was once called Brooklyn Avenue. Today it's tellingly called Cesar E. Chavez Avenue. In the early 20th century the neighborhood was mostly made up of Jewish immigrants. But they've since moved elsewhere and today Boyle Heights is a vibrant Hispanic (and mostly Mexican) neighborhood. Head to Mariachi Plaza where mariachi musicians stand around hoping to get a gig. And then hit up one of the many incredible taquerias that are dotted around the main streets.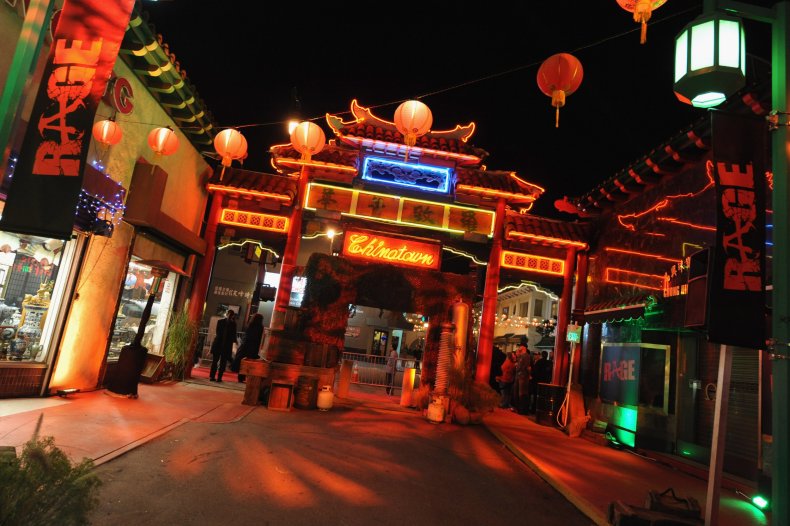 Chinatown
Chinese immigrants flocked to California after hearing tales of the Gold Rush in the mid and latter half of the 19th century. Not all of them made it to the hills of northeastern California and many ended up settling into this swath of LA, just north of Boyle Heights. Los Angeles' Chinatown may not compare to its brethren in San Francisco and New York City but it's still a great place to gravitate for above-average dim sum and regional Chinese fare.
Historic Filipinotown
Located in the southwestern section of Echo Park, Historic Filipinotown, or Hi-Fi in the local lingo, boasts about 10,000 Filipino-Americans. The neighborhood is filled with shops, churches, and Filipino restaurants. Be sure to check out the plus-sized Gintong Kasaysayan, Gintong Panama mural created by artist Eliseo Art Silva in 1995.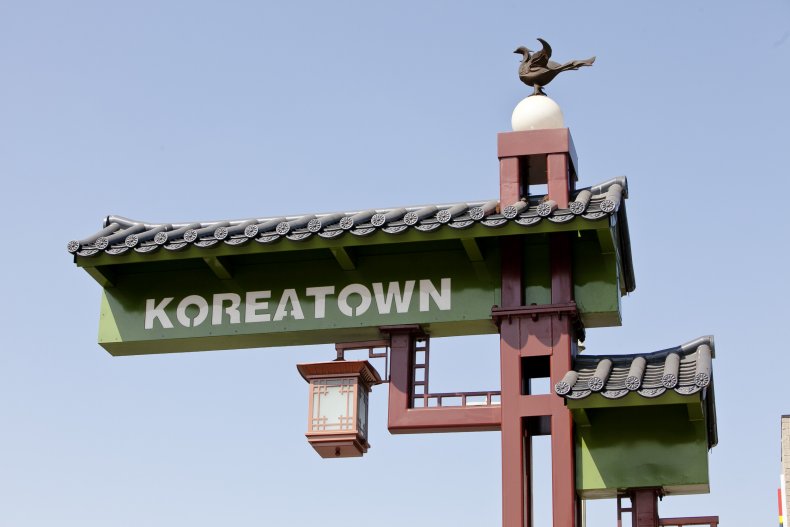 Koreatown
There are about 100,000 Korean-Americans living in Los Angeles. And thus the city's bustling Koreatown is extremely active. Cruise down Wilshire Boulevard between Western and Vermont Avenues and you'll see what we mean: streets flanked with Korean restaurants, malls, and shops. One of the city's hippest hotels, the Line Hotel, happens to be right smack in the middle of Koreatown.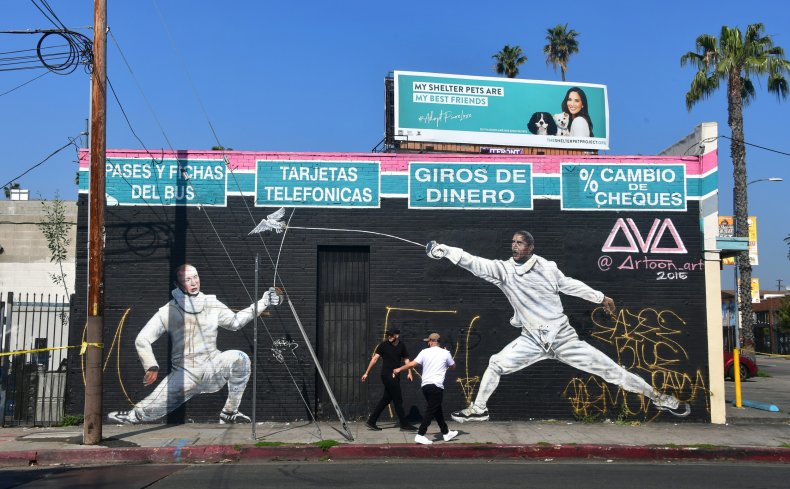 Little Armenia
Located in East Hollywood, Little Armenia lies just south of Thai Town and his home to a plethora of Armenian-owned shops, cafes, and restaurants. The area has also been written about a lot by Charles Bukowski who lived near here. The neighborhood has some captivating murals on the subject of Armenian genocide as well as Armenian churches. If you're hungry, there isn't much by way of Armenian cuisine, but the Lebanese spot, Carousel, is fantastic. If your thirst for Armenian culture has not been quenched, head to Glendale, which has an even bigger Armenian community.
Little Ethiopia
Located in Mid-Wilshire, Little Ethiopia lives up to its name as it is a small rectangular-shaped neighborhood on S. Fairfax Avenue. But it packs an Ethiopian-sized punch. South Fairfax is flanked by excellent Ethiopian restaurants and shops selling goods from the East African country. Pick a restaurant – you can't lose here – and get ready for a fun dining experience. Tear off a piece of injera – a spongy bread – and scoop up stewed meats and vegetables to commence eating.
Little Saigon
This Vietnamese enclave is not technically in Los Angeles but making the journey to Orange County is well worth it. Here you can eat regional Vietnamese fare – there's even a few northern Vietnamese restaurants, which is not very common in the United States. Or dig into Viet-Cajun, a cuisine that started with Vietnamese immigrants in Louisiana and has now spread all over the country.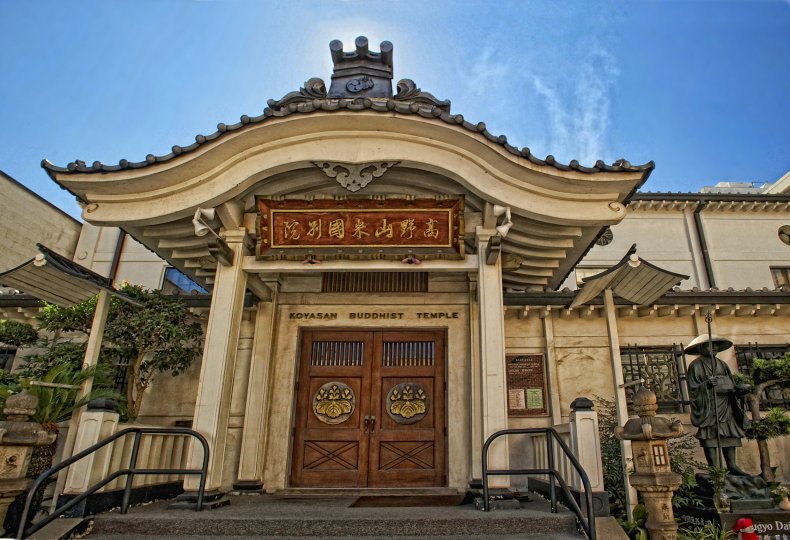 Little Tokyo
Restaurants, shops, food markets, karaoke bars, malls, bakeries, and Buddhist temples, Little Tokyo is a fun place to explore. Especially if you can't get yourself to the big Tokyo across the Pacific Ocean. Explore the Japanese-American National Museum and then tuck into a bowl of ramen or some just-pulled-from-the-sea-fresh sushi at one of the many restaurants in the neighborhood.
Thai Town
The only official Thai neighborhood in the United States – not even Queens has a designated one – Los Angeles' Thai Town is a six-block stretch of land in East Hollywood that boasts exciting regional Thai restaurants and food shops. The area began being populated by Thais in the 1960s when students from Thailand come here to study. Many of them stayed. Today there is an estimated 80,000 Thai-Americans living in Southern California. Most Thai food lovers know of legendary restaurant Jitlada as well as Palms Thai with its famous Thai Elvis performer, but Ruen Pair is also a solid choice for good food from this Southeast Asian nation.