9 Betty White Quotes About Life and Aging, in Celebration of Her 99th Birthday
Here's a word of advice from Betty White: "Don't take yourself to seriously." It's an adage the beloved Golden Girls star lives by, and especially as she celebrates her 99th birthday on Sunday.
Speaking with People magazine on Wednesday ahead of her milestone birthday, she credited a good sense of humor for keeping her going and offered the advice to fans hoping to experience as much life as she has. "You can lie to others—not that I would—but you cannot lie to yourself."
After appearing on the big and small screen for nearly 15 decades, White knows a thing or two about making the most out of life and the Illinois native has imparted plenty of wisdom on just how to do that over the years. In honor of White's 99th birthday, see nine of the best and funniest quotes she's shared about aging and living below.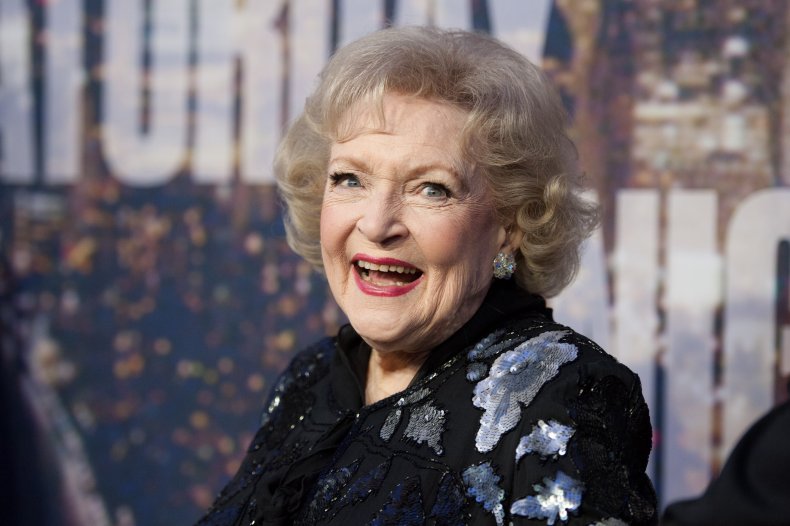 "So you may not be as fast on your feet, and the image in your mirror may be a little disappointing, but if you are still functioning and not in pain, gratitude should be the name of the game."—If You Ask Me (And Of Course You Won't), 2011
"I may be a senior, but so what? I'm still hot."—"I'm Still Hot" music video, 2011
"Get at least eight hours of beauty sleep, nine if you're ugly."—Late Night With David Letterman, 2011
"People say, 'But Betty, Facebook is a great way to connect with old friends.' Well, at my age, if I want to connect with old friends I need an Ouija board."—Saturday Night Live, 2010
"Everybody needs a passion. That's what keeps life interesting. If you live without passion, you can go through life without leaving any footprints."
—If You Ask Me (And Of Course You Won't), 2011
"Best thing about being in your 90s is you're spoiled rotten. Everybody spoils you like mad and they treat you with such respect because you're old. Little do they know, you haven't changed. You haven't changed in [the brain]. You're just 90 every place else."—People, 2013
"Why do people say "grow some balls"? Balls are weak and sensitive. If you wanna be tough, grow a vagina. Those things can take a pounding."—If You Ask Me (And Of Course You Won't), 2011
"In my head, I'm the ultimate cougar. Animal lover that I am."
—Piers Morgan Tonight, 2012
"Just looking at the positive side and not dwelling on the downside. Takes up too much energy being negative." —People, 2020