9 Charged With Stalking U.S. Citizens as Illegal Chinese Agents
Nine defendants were named in an indictment Thursday for acting and conspiring to act as illegal agents of the People's Republic of China (PRC) in a stalking and coercion plot against two people with United States citizenship.
Defendants, including Tu Lan, a prosecutor with the Hanyang People's Procuratorate, were allegedly directed by Chinese government officials to harass, stalk and coerce an American couple in order to convince them to return to China. Court documents allege these efforts were part of "Operation Fox Hunt," an illegal global effort on behalf of the PRC to repatriate some of its emigrated citizens.
Two of the nine indicted have also been charged with obstruction of justice and conspiracy to obstruct justice in connection with "Operation Fox Hunt."
"The Chinese government sent operatives to America to harass, surveil, and coerce U.S. residents to return to China. These acts are undemocratic, authoritarian, and contrary to the rule of law," said Assistant Director Alan E. Kohler of the FBI's Counterintelligence Division. "The FBI will continue to protect those who are victims of harassment and intimidation by the government of China, or any other government practicing these tactics."
The group went after the targets, a married couple who had left China and become U.S. citizens, by threatening them with the harm of family members. One of them was wanted by the PRC government for the crime of accepting government bribes. The U.S. and China do not have an extradition agreement.
They brought one of the pair's elderly fathers with them to the U.S. from China in order to have him convey the threat that harm will come to family members if they didn't return to China. The group allegedly stalked and harassed their targets' adult daughter.
Michael McMahon, a former New York Police Department sergeant turned private investigator, has been accused of collaborating with the other defendants and providing them with the intelligence necessary to help the group stalk and harass the targets. McMahon's attorney claims McMahon was unaware he was assisting in a crime, and that he thought he was providing private detective services to a construction company, saying, "far from having conspired with anyone, or of having committed any crimes, Mike was himself a victim."
According to court documents, Tu Lan, 50, and Zhai Yongqiang, 46, both of China, are the latest two defendants out of nine charged, adding to the total from a previous indictment. Hu Ji, 46 and Li Minjun, 65, both of China; Zhu Feng, 34, a Chinese national living Queens, New York, Michael McMahon, 53, of Mahwah, New Jersey, Zheng Congying, 24, of Brooklyn, New York; and Zhu Yong, aka Jason Zhu, 64, of Norwich, Connecticut were all previously charged. The name of the ninth defendant is sealed.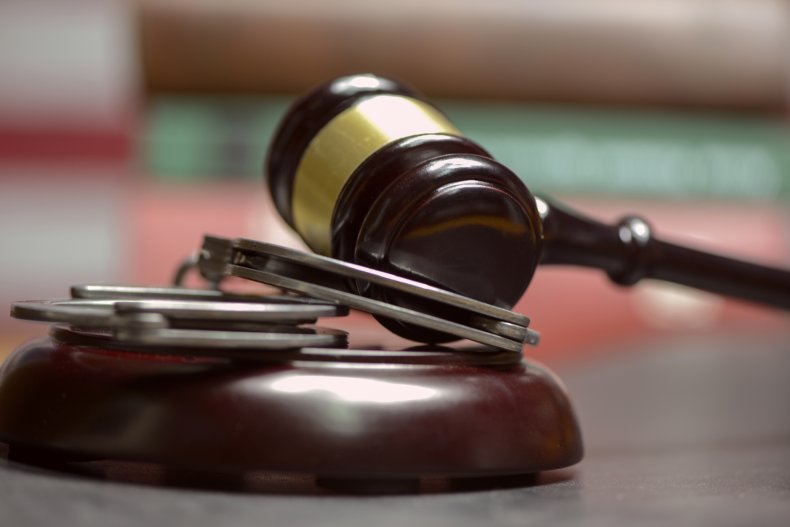 Newsweek reached out to the Chinese embassy office for comment but did not hear back before publication time.