9 Fresh Nonalcoholic Drinks for All Holiday and Social Occasions
At one point, it was difficult to find worthy nonalcoholic drinks for various holiday and social gatherings. If you didn't want a beer or a cocktail, the choice was likely between soda or water. There's a conversation in an episode of Seinfeld about bringing wine to a dinner party, and I can't help but always think of it in the context of finding a selection of drinks for an event.
George: "I don't even drink wine. I drink Pepsi."
Elaine: "You can't bring Pepsi."
George: "Why not?"
Elaine: "Because we're adults?"
George: "You telling me that wine is better than Pepsi? Huh, no way wine is better than Pepsi."
If, like George, you or your guests don't prefer wine or alcohol, I've compiled a list of nonalcoholic drink options to consider. These are soda alternatives. Some of the options are adult beverages, minus the booze, and some are just new drinks to mix things up a little bit. The prices listed may fluctuate due to the latest deals and discounts.
CleanCo Clean V Apple Vodka Alternative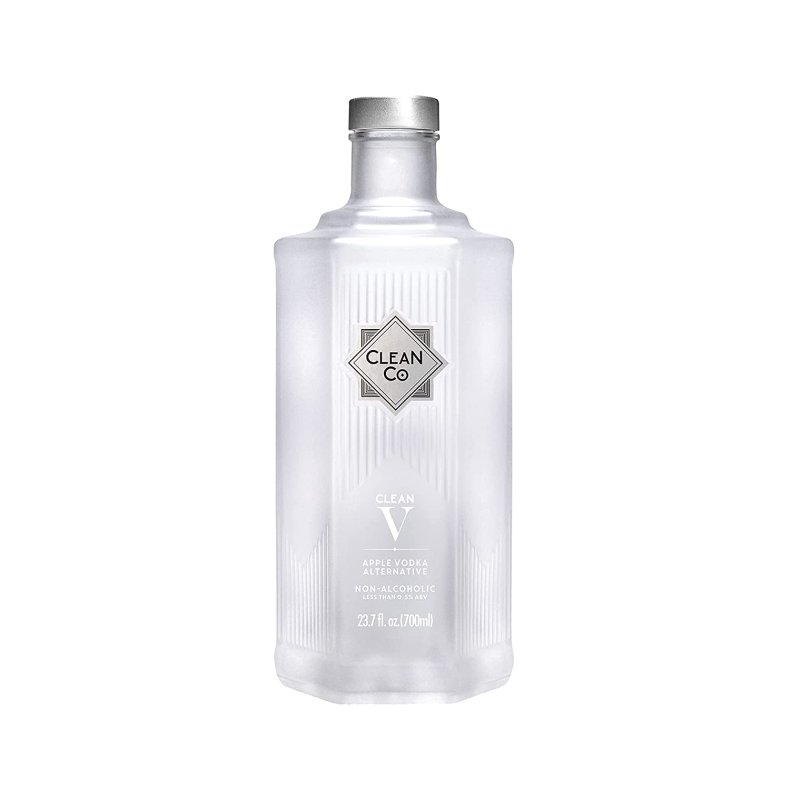 CleanCo has a robust selection of drinks that taste like alcohol but aren't. One option for a cool, wintry season is its Clean V Apple Vodka Alternative. All of its drinks are marked by a letter that represents its alcoholic counterparts. In this case, V represents vodka. Clean V describes itself as "uplifting and crisp, with a touch of cinnamon." It also has hints of green apple and is complete with a traditional warm finish. CleanCo also offers alternatives for rum, tequila and gin.
Buy at Amazon for $29.99.
Clausthaler Santa Clausthaler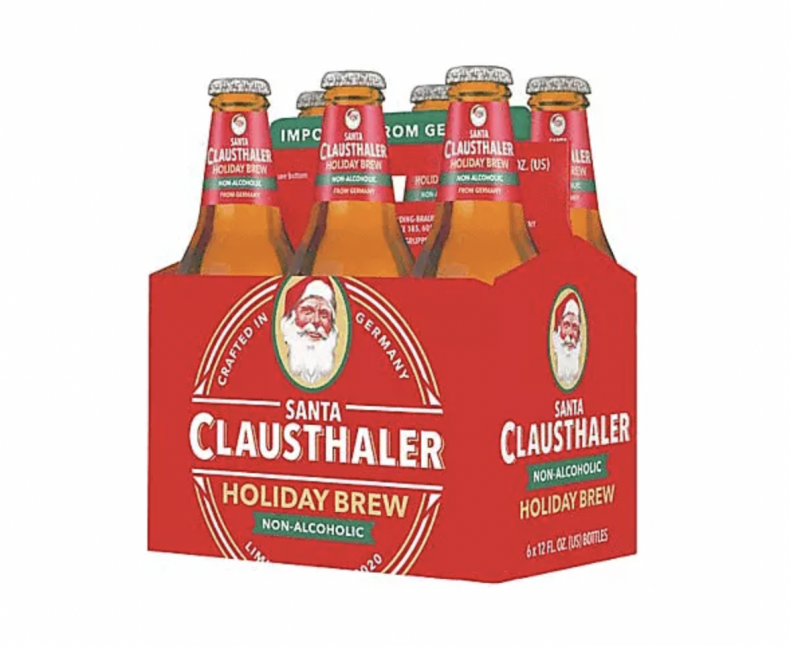 This is a nonalcoholic beer that takes Clausthaler Original and adds some cheery and bright flavors of cinnamon and cranberry. It's one way to toast on Thanksgiving and Christmas without having a hangover the next day. In addition to this particularly December-specific drink, Clausthaler also has flavors like grapefruit or lemon if you're interested in taking your nonalcoholic beer drinking into a new year with a dry January.
Buy at BevMo for $9.99 (6-pack). (Coming soon)
Jeng Moscow Mule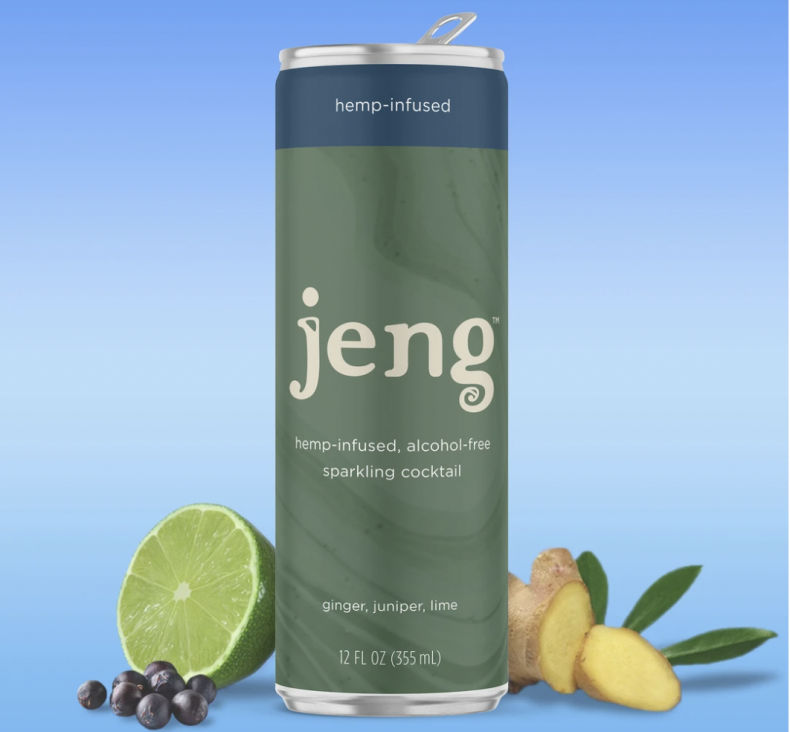 Jeng incorporates hemp extract that, it says, "inspires conversation and elevates social gatherings." Jeng is similar to a classic cocktail experience but without the alcohol. The drink can be served on the rocks or enjoyed straight from the can. This sparkling cocktail has 11 milligrams broad-spectrum hemp extract per 12-ounce can, but it won't get you high or cause any impairment, making it great late into the night.
Buy at Jeng, from $20 (4-pack).
Free Rain Exploration Pack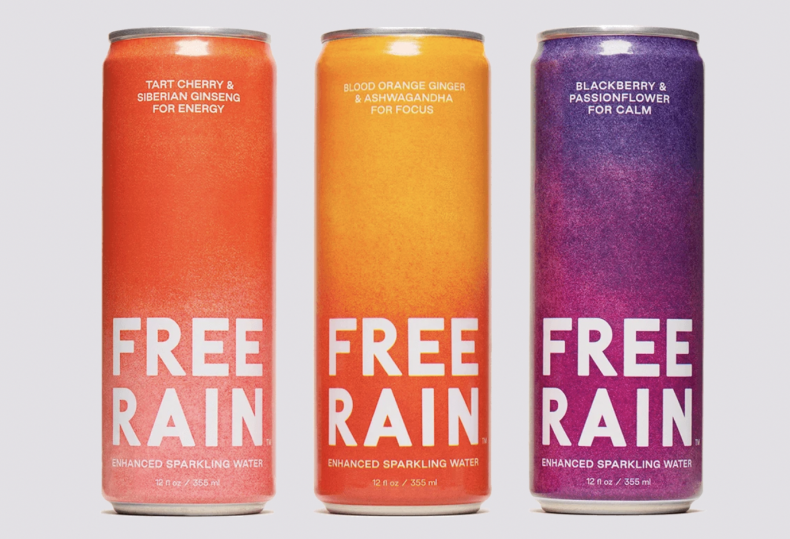 Free Rain is sparkling water that wants to provide something more than just taste. It incorporates natural plants such as ashwagandha, ginseng and maca. Each of the flavors in its Exploration Pack relies on different ingredients the company claims help promote energy, focus or calm. Whether you're looking for these types of possible benefits or simply want a bubbly and flavorful nonalcoholic drink, Free Rain should be able to fit the bill.
Buy at Free Rain, from $17.99 (6-pack).
Athletic Brewing Co. Run Wild IPA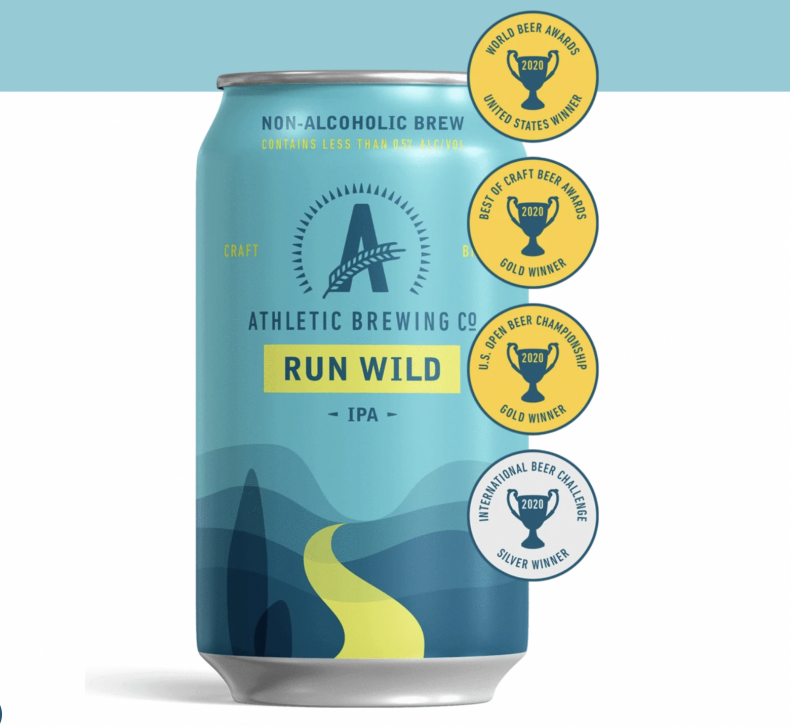 There is strong demand for an excellent tasting beer with no alcohol. According to Athletic Brewing Co., it's currently the fastest-growing beer company in the U.S. that also just happens to offer exclusively nonalcoholic beers. Its Run Wild IPA is an awarded and popular drink option to start with, if you need some direction, but it's far from the only choice. There are also the company's ales and stouts as well as malts and seltzers. In time for the holidays, Athletic Brewing is also releasing seasonal options, such as Lodge Life, which is a brew crafted with cinnamon, vanilla and cacao nibs.
Buy at Athletic Brewing Co. for $12.99 (6-pack).
Swoon Lemonade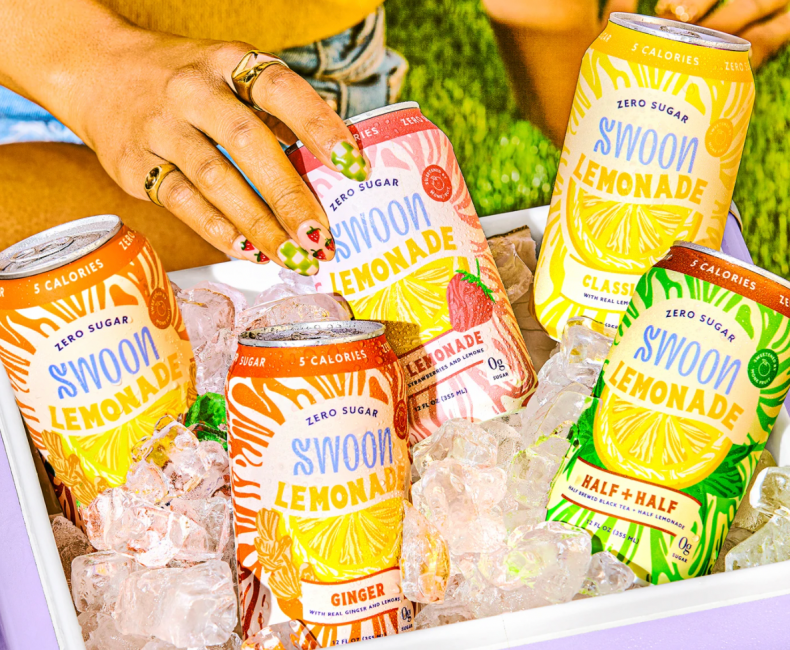 Swoon Lemonade is able to pack a punch without any sugar, and only 2 grams of carbs and 5 calories. Part of the secret is that the company uses monk fruit to sweeten the taste. This is a fun drink that isn't too sweet or too spicy. It has a good mix of flavors without any of the guilt. Swoon has several lemonade flavors, along with syrups and mixers, available to serve any and all kinds of parties.
Buy at Swoon, from $29.99 (12-pack).
Partake Discovery Pack

This Partake Discovery Pack provides a sample of five beers to help you figure out what your favorite is. There's an IPA that is citrusy and bold. There's a dark stout that the company says has hints of medium-roast coffee with dark berry and plum. Among the others, there's a red ale that mixes five malts and, according to Partake, features rich caramel, toasted bread and roasted almond notes. Beyond flavors, most have low calories, starting at just 10 calories per 12-ounce can.
Buy at Partake for $18 (5-pack).
Hint Energy Water Variety Pack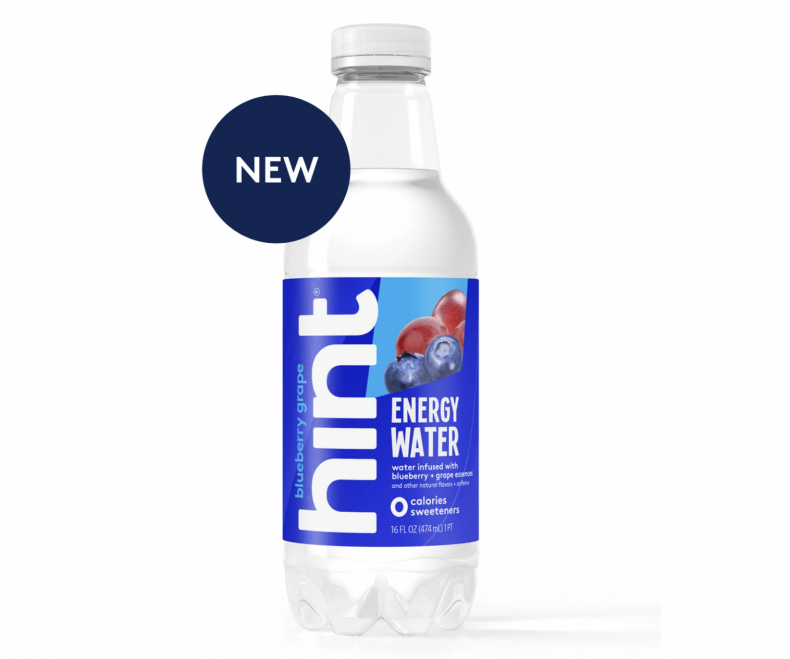 While there are plenty of bubbly sparkling waters on the market, there seem to be very few choices for still waters. Hint's newest entry into this space is an energy alternative to its standard flavor-infused water. There are no artificial sweeteners or other clever ingredients. Hint Energy Water gets its boost from 60 milligrams of natural, plant-based caffeine. There's no sodium, carbohydrates or calories here. Plus Hint Energy Water is vegan, gluten-free and kosher.
Buy at Hint for $19.99 for a case (12 bottles).
Shrubbly Lemon Ginger and Aronia Berry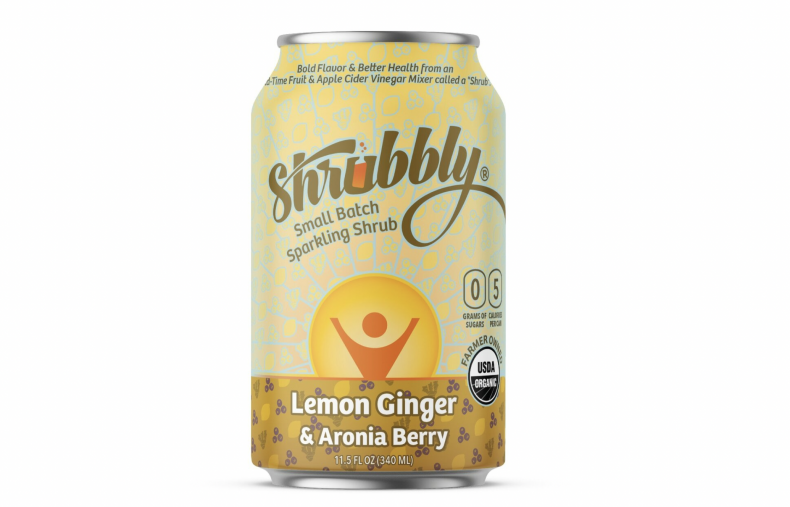 Shrubbly gets its name from mashing together the words shrub and bubbly. The idea here is that fruit and organic apple cider vinegar are combined for a sparkling water drink. Shrubbly can be enjoyed on its own or as a mixer, which makes it a great option for an event where there will be alcohol available. The ingredient list sticks to natural items such as berries, lemons and ginger. It has no sugar and only 5 calories per 11.5 ounce can from squeezed fruit. Shrubbly is a solid option for vegan, keto and low-sugar diets.
Buy at Shrubbly for $35.99 (12-pack).
Newsweek may earn a commission from links on this page, but we only recommend products we back. We participate in various affiliate marketing programs, which means we may get paid commissions on editorially chosen products purchased through our links to retailer sites.