A Kentucky man was arrested Monday after his 9-month-old daughter had to be given three doses of Narcan in an apparent overdose.
On August 6, Dion Johnson, 28, noticed the girl was drowsy and eventually unresponsive, according to news station WTVQ. Sergeant Aaron Greenleaf, a public information officer for the Lexington, Kentucky, Police Department, told Newsweek that at the time of the overdose, the girl's mother, who has not been named, was not home. He added that both the mother and Johnson brought the baby to the hospital.
An arrest citation obtained by WLEX said employees at the Georgetown Hospital emergency room determined that the baby's symptoms were consistent with ingesting a drug, and her urine tested positive for oxycodone.
Medical professionals administered three doses of Narcan to the 9-month-old, which improved her condition. She was later transferred to a hospital at the University of Kentucky, according to WLEX.
Narcan is the only Food and Drug Administration–approved nasal form of naloxone, which is used for the emergency treatment of a suspected opioid overdose. It was created to counteract the life-threatening effects of an overdose and was designed to be administered by anyone, regardless of medical training.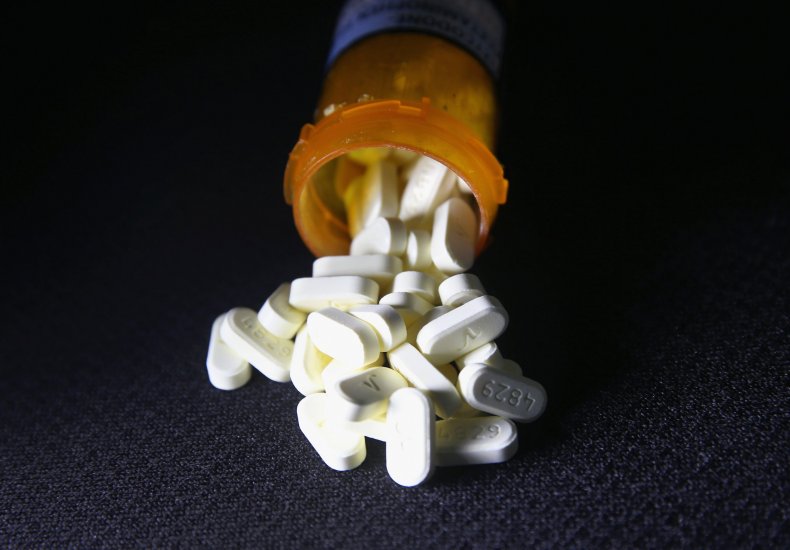 If the person being given Narcan has opioids in his or her system, the life-saving medication can cause withdrawal symptoms, including a headache, changes in blood pressure, nausea and tremors, according to the National Institute on Drug Abuse.
The arrest citation obtained by WLEX said that Johnson told his social worker that the girl's mother was at work at the time and that he has used oxycodone on several occasions. He reportedly told her that he "somehow must have dropped the pill, or it fell out of my pocket."
The mother's 9-year-old son was interviewed by a state Department for Community Based Services worker, according to WKYT, and said that Johnson had a "baggie of pills" that were blue, green and white.
Following the overdose, Greenleaf told Newsweek that the child is now living with the mother in a separate location. He said the mother and Johnson are not married but their exact domestic status is unknown.
On Monday, the Lexington Police Department arrested Johnson, who was charged with first-degree wanton endangerment. Court records show he was scheduled to be arraigned in court on Tuesday at 1 p.m. EDT. Greenleaf told Newsweek that there's no information about further court hearings.
Wanton endangerment in Kentucky is when a person engages in conduct that creates a substantial danger of death or serious physical injury to another person. In the first degree, it's a Class D felony.