9 Months After Derek Chauvin Conviction in George Floyd's Death, 3 Other Cops head to Trial
Former Minneapolis police officers Tou Thao, J. Kueng, and Thomas Lane will head to trial this month on January 20, nine months after Derek Chauvin was convicted in George Floyd's death.
On Thursday, the trial date was set in a docket filing, with proceedings to be held in St. Paul. Juror summonses had been sent out for that date, according to court records in November, but the new filing officially confirmed it.
The three men have been charged with federal civil rights violations in Floyd's death. All three are charged with depriving Floyd of his right when they did not give him medical care, NBC News reported. Thao and Kueng were also charged with violating Floyd's right to be free from unreasonable seizure, as they did not stop Chauvin from kneeling on Floyd's neck.
They have pleaded not guilty last year in September, according to NBC News.
The three men have also been charged with aiding and abetting both murder and manslaughter for Floyd's death on May 25, 2020, but that trial was delayed to March, according to the Associated Press. Judge Peter Cahill said he postponed the trial so the federal case could move first. The men were originally set for trial last year on August 23.
His death was filmed by a bystander and spurred protests against police brutality not only across the U.S. but other places, as well.
Kueng and Lane assisted in restraining Floyd, 46, while he was on the ground, according to evidence in the state case against Chauvin. Lane held down Floyd's legs while Kueng knelt on Floyd's back. Thao prevented bystanders from intervening while Floyd was restrained.
A witness from Chauvin's state case testified she saw violence from Thao, the AP reported.
"They definitely put their hands on the Mace, and we all pulled back," Darnella Frazier, a witness, told the jury during the state trial, according to AP.
AP also reported that in the video, a witness, Donald Williams, can head shouting at the officers: "Y'all is murderers, bro!" He testified in March that he called 911 as Floyd was being taken away by paramedics "because I believed I witnessed a murder."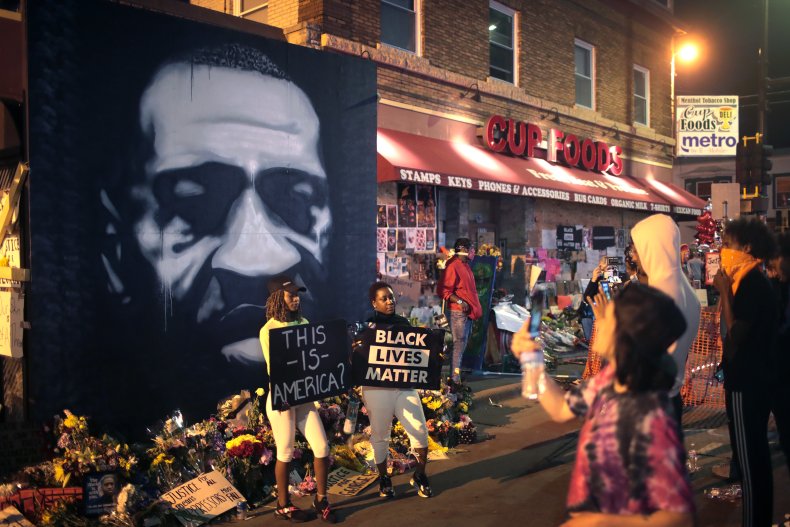 Chauvin, who is white, pressed his knee against Floyd's neck for up to 9 1/2 minutes as Floyd, who was Black, gasped that he couldn't breathe and eventually went limp.
Chauvin was sentenced to 22 1/2 years on his state convictions. He pleaded guilty last month to a single federal charge in Floyd's death but hasn't been sentenced yet for that crime. Federal prosecutors are seeking a 25-year prison term.
The Associated Press contributed to this report.