9 Myths About the Royal Family
British royalty has a rich history and among a wealth of extraordinary stories are a series of myths that just do not stack up.
Prince Harry and Meghan Markle have accused the media of telling lies about them, but there are a series of less high profile misbeliefs that might also be challenged.
From official titles to obscure protocols, the Royal Family is full of rules.
1. The Queen of England
Queen Elizabeth II can be called many things, though the Queen of England is not one of them.
There has not been a king or queen of England since the Acts of Union in 1707 brought the four nations of the U.K. together.
She is in fact described in Buckingham Palace official communications simply as "Her Majesty, the Queen."
Less formally, courtiers call her HMQ and her late husband Prince Philip nicknamed her "Lilibet."
2. Princess Meghan
Meghan Markle is a princess, as is Kate Middleton, however they are not Princess Meghan and Princess Kate.
On marriage, they took on their husband's titles, becoming Princess Henry of Wales and Princess William of Wales.
Only the wife of the next-in-life to the throne gets to be a princess under her own name, though in reality the situation is more complicated than that.
Princess Diana was titled as such because she became Princess of Wales on marrying Prince Charles.
However, his second wife, Camilla, is the Duchess of Cornwall and did not take over Princess Diana's title.
It is yet to be seen whether she will be made queen when Charles becomes King, or whether she will be relegated to the title "Princess Consort."
3. Prince William Will Be King Before Prince Charles
Polling has consistently shown Prince William's approval rating far outstrips his father's with no sign of the British public's attitude changing.
The backlash against the Prince of Wales over his affair with Camilla has also been brought to life again through Netflix series The Crown, which still has potentially two more seasons to go.
The observation has over the years led some to suggest the monarchy should head straight for King William, skipping Charles.
That was reportedly even Princess Diana's own wish, as relayed to former Daily Telegraph editor Sir Max Hastings before her death.
He told Channel 4: "She said that all she cared about was William's succession to the throne and she said to me, quite explicitly, 'I don't think Charles can do it'.
"The outcome she wanted to see was for Charles to stand aside as heir... and for William to occupy the throne."
However, the line of succession remains unchanged and there is no simple legal mechanism for disrupting it.
So, short of legislation passed by Parliament, Prince Charles will be the next king, but not of England (see above).
4. Royals Do Not Drive Themselves
Members of the royal family live their lives surrounded by rules, regimes and protocol which restrict what they can do.
On public excursions they are escorted by Metropolitan Police protection officers and are sometimes driven in convoy with police cars (sirens on) during official events.
However, they are free to drive themselves and frequently do.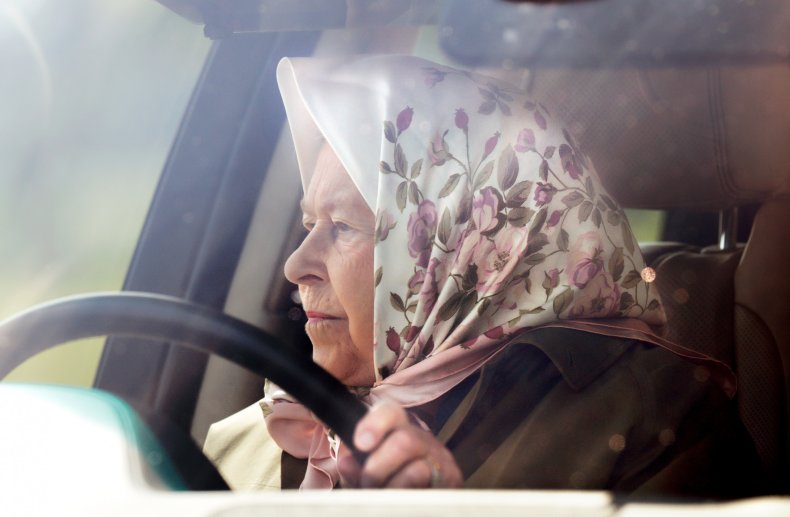 Meghan Markle told Oprah Winfrey: "When I joined that family, that was the last time I saw my passport, my driving licence, my keys—all of that gets turned over."
The following day, on March 8, Kate Middleton was photographed driving herself with the pictures published on the Daily Mail website.
The queen, famously, is not one to wear a seatbelt.
5. Royals Are Never Political
Members of the royal family do not, by convention, vote in democratic elections or declare support for political parties.
However, it is not strictly speaking true that they are never political.
Many of the causes backed by royals have a political dimension, from calls to fight climate change to support for Britain's state-run National Health Service.
Better put, the family seeks to avoid political controversy with varying degrees of success and being on the wrong side of line can cause problems in both directions.
Harry and Meghan were criticized for their comments on the U.S. election last year while Prince William was this week accused of overstepping the mark on Scottish Independence by meeting a prominent pro-union figure.
However, Kate Middleton was criticized on the front page of The Sun for not wearing black to the BAFTAs as requested by the Me Too style #TimesUp movement.
6. All Princesses Wear Tiaras
Princesses do wear tiaras—but only once they are married.
Most wear their first tiara on their wedding day, as demonstrated by Meghan Markle and Princess Eugenie in 2018 and Princess Beatrice last year.
Meghan wore the The Queen Mary Diamond Bandeau Tiara, which prior to the May, 2018, star-studded ceremony had not been worn in 65 years, the Evening Standard reported.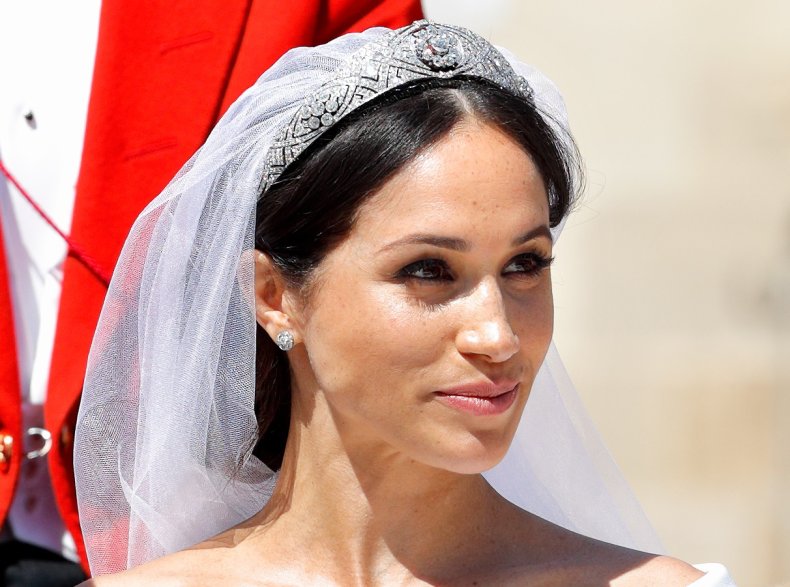 7. The Queen's Husband is Called the King
Elizabeth's husband of 73 years was never titled King Philip for the simple reason that the king is always the sovereign.
A husband to a reigning queen takes the title Prince Consort to make clear his subordinate position to the monarch.
More specifically, his full, correct title was His Royal Highness The Prince Philip, Duke of Edinburgh.
8. Royals Do Not Earn Money
Working royals who take a living from public funds are not allowed to profit from their position in the Royal Family.
However, not all royals are given the opportunity to serve the queen in a formal capacity and those left to fend for themselves need an income from somewhere.
As a result, some royals do work in the private sector though there is an expectation they will keep it low key.
Princess Beatrice works as a vice president for partnerships and strategy at afinity.com but styles herself professionally as Beatrice York and does not promote the company in royal settings.
By contrast, Elizabeth's grandson Peter Phillips appeared in an advert for milk in China but was pilloried when discovered by the British media.
One Daily Mail headline read: "'Royal Peter' for hire in China."
9. The Line of Succession
The line of succession can be confusing since it runs through the eldest child of each generation right down to the youngest before taking in older relatives.
In other words, Prince Andrew was once second in line to the throne, until Prince Charles and Princess Diana had children.
Now, he is behind Prince William's youngest, Prince Louis, who at the tender age of three years old comes in at number five.
The Line of Succession
1. Prince Charles, The Prince of Wales
2. Prince William, The Duke of Cambridge
3. Prince George of Cambridge
4. Princess Charlotte of Cambridge
5. Prince Louis of Cambridge
6. Prince Harry, The Duke of Sussex
7. Master Archie Mountbatten-Windsor
8. Prince Andrew, The Duke of York
9. Princess Beatrice, Mrs. Edoardo Mapelli Mozzi
10. Princess Eugenie, Mrs. Jack Brooksbank