9 Spring Cleaning Hacks From TikTok That Will Change Your Life
As the air begins to feel fresh, again, with scents of mulch and blooming flowers, you may be feeling anxious to clean your space. Especially after spending so much time indoors over the past year, a deep clean of your home or apartment may be necessary to define the space as a comfortable place for you to rest.
Whether you're planning to redesign parts of your home, or simply get rid of the dust that's accumulated throughout the winter, there's no better time than now to dedicate a day to shake off the cobwebs. Luckily, a few TikTokers have shared some of their favorite cleaning hacks to save you time and money.
Here are some of the best cleaning tips to apply to your weekly, monthly or annual cleaning routine.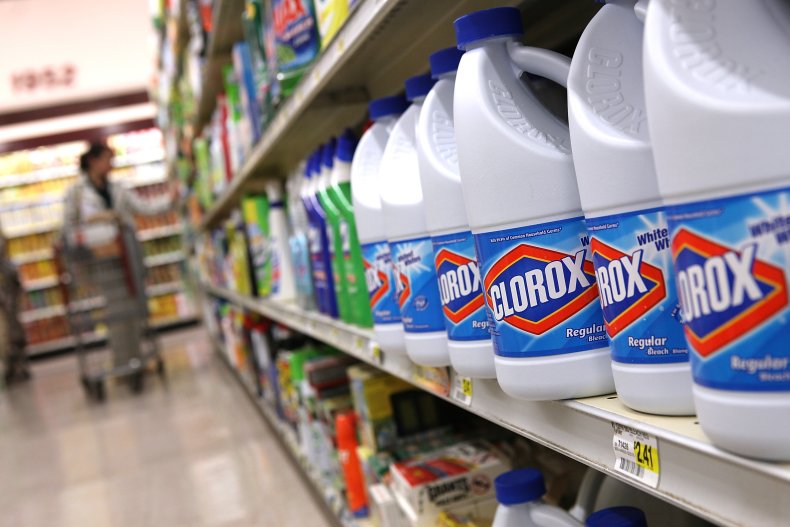 Cleaning the Shower
Deep cleaning your shower or bathtub is one of the most tedious projects because of how much grime accumulates quickly. TikToker @vanamaro91 has a genius tip—to clean your shower and/or tub while you're using it. All you need is a scrub brush that holds liquid soap in the handle. Keep it in your shower for the times you spend a little longer in the water and use it to scrub the walls and floor while you bathe.
Laundry Stripping
If you've been browsing TikTok for a few months, chances are you've stumbled on the "laundry stripping" hack that has every repurposed piece of furniture looking brand new. All you'll need to deep-clean your furniture or rugs is to remove any pillow inserts and soak the fabric in your bathtub. Watch this video for every step.
Fridge Hardware Cleaning
It's time to check behind your fridge. An often-overlooked spot to clean is your fridge coils, which are probably coated with dust right now. Cleaning here could improve the life of your fridge and give you a sense of satisfaction once the dust is removed.
Spotless Pots
It's time to stop letting your stubborn pots soak in the sink. This trick advises you to add some baking soda, apple cider vinegar and boil water until every bit of grime floats to the top.
Removing Tough Stains
TikTok is great for promoting useful products in every area of life. If you've made your way to Cleaning TikTok, you've probably seen a jar of something called The Pink Stuff. It's supposed to bring any surface back to its pristine, white color, which may have been dulled by stains over time. TikTokers have used the product to clean everything from their stained sinks to white shoes.
Upgrade Your Cleaning Tools
The best hack of all may be a product with multiple features. This broom, which has a built-in vacuum, seems like one of the more helpful cleaning inventions because it will let you do two things at once.
Laundry Day Upgrades
Your laundry can be improved quickly if you just think a bit about what you'd like your laundry to smell like. Of course, detergent plays a large roll in this, but have you considered adding essential oils to your wash? This TikToker did, and their bed sheets reportedly smell incredible.
Repurposing Candles
Spring cleaning means getting rid of things that no longer serve you, like the candles you can no longer burn. That doesn't mean they need to go to waste. Some boiling water can help you clean out the remaining wax so you can use the candle container as an organization tool in your bathroom or kitchen.
Don't Forget the Toaster
While we've listed this last, it really should be one of your first cleaning steps in 2021. You should be cleaning the tray of your toaster often, because it's a fire hazard. Luckily, every toaster has an easy-to-remove tray, which you can dump in the trash quickly and then wipe down.