9-year-old Boy Steals Car, Crashes Into House, Yells Racial Slurs and Spits on Police Officer: 'This One's Pretty Concerning'
A Nebraska police captain has expressed shock after a 9-year-old was cited on Sunday for crashing a stolen vehicle and hurling racist slurs at an officer.
Capt. Jim Duering, of the Grand Island Police Department, said he had never seen a child "with this level of hostility and seriousness of offenses," The Omaha World-Herald reported.
Grand Island deputies said the boy's spree started around 10:30 p.m. They responded to a complaint and warned the boy against riding his bike in the middle of the street. However, the situation quickly escalated and a local resident reported the child had hijacked a 2007 Honda Civic.
The stolen car—which had been left unlocked with the keys in the ignition—was quickly located. Officers tailed the vehicle until it crashed into a home on Ashton Avenue, police said. The child locked himself inside as deputies approached—forcing them to break a window.
When Grand Island police officers attempted to remove the white child from the car he hurled racist abuse and spat on a Hispanic deputy, The Omaha World-Herald reported.
The officers found a concealed knife in the child's possession.
"This one is pretty concerning and a little out of the ordinary," Capt. Duering said. "Hopefully we can get services introduced and get this young man back on the right road."
According to an arrest notice, the child was cited with flight to avoid arrest, theft of a motor vehicle, carrying a concealed weapon and assault on an officer with bodily fluid.
The boy was taken to the station but released to his parents because children under 11 cannot face criminal prosecution under Nebraska Revised Statute 43-247, KHGI-TV reported. "An investigation was conducted. The juvenile was cited and released," police confirmed.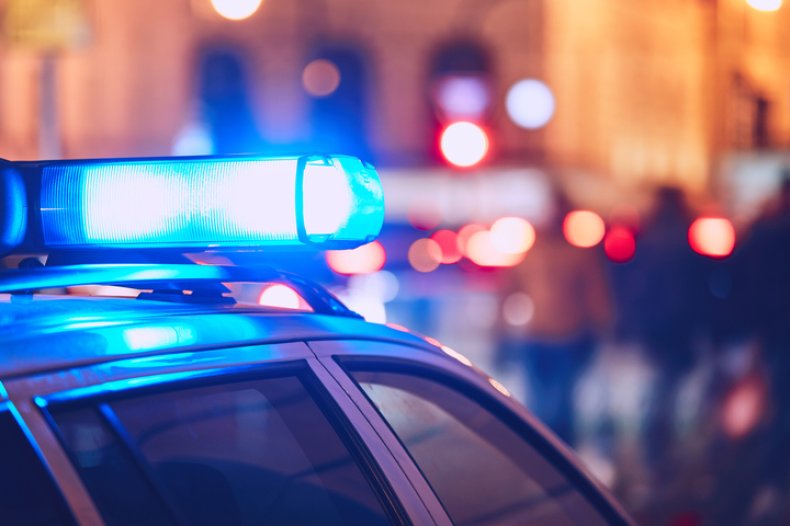 It wasn't an easy weekend for deputies tasked with protecting the Grand Island streets.
Only one day prior, a man was arrested for intentionally starting a series of fires, allegedly after taking methamphetamine. Patrick Jones, age 36, was detained on multiple charges—including first-degree arson, theft and shoplifting—after allegedly starting blazes in two motels and a hardware store around 10:30 a.m.
KHGI-TV reported that Jones, who is white, had covered himself in a "black substance," which sparked the initial complaints that a black male had been attempting to start the fires.
Reflecting on the turbulent couple of days in the city, the person behind the Grand Island police Twitter account wrote on Monday: "A methed up arsonist tries to incinerate two hotels and a hardware store in broad daylight and a 9-year-old steals a car, hits a house, and spits both racial slurs and bodily fluid at officers. Faith in humanity tank is running low after this weekend."