9-Year-Old Girl Shot During ATM Robbery, Police Say
A 9-year-old was shot during a robbery of an ATM in Texas.
The girl is in critical condition after being struck by a stray bullet during a robbery Monday night in Houston. Police said that around 9:45 p.m., a man was in a vehicle trying to withdraw money from an ATM when a second man walked up and robbed him at gunpoint, according to KTRK. The suspect in the robbery then fled the scene.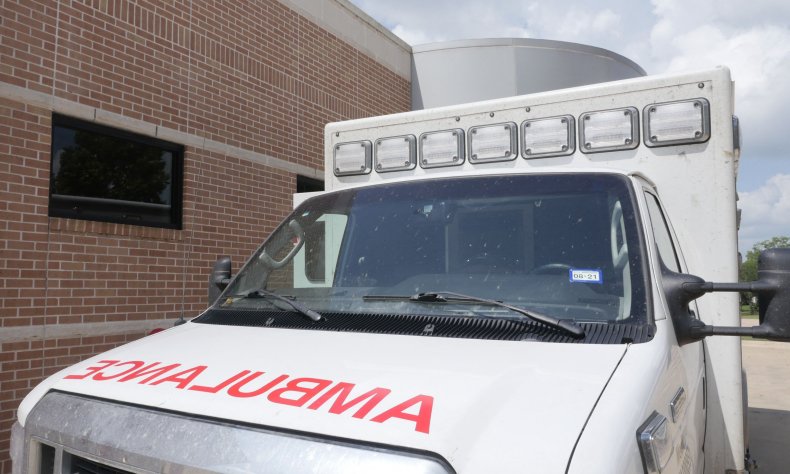 However, police say, following the robbery, the customer exited his vehicle and began shooting at the robbery suspect. As the shots were being fired by the victim, a pickup truck, not involved in the incident, with a family of four drove through the area. One of those in the truck was the 9-year-old who was struck by one of the stray bullets.
The child was taken to a nearby hospital in critical condition.
During a press conference following the incident, Executive Chief Matt Slinkard of the Houston Police Department asked for prayers for the child and the her family. "I want to pause for just a second. I want to ask this entire city, I want to ask everybody within the sound of my voice that's hearing this to stop whatever you're doing and pray for this family and pray for this 9-year-old girl who is in critical condition."
Officers said it was the robbery victim who actually left the scene and called police about the crime. The man, police said, was unaware at the time that one of the bullets had actually entered the passing pickup, hitting the child.
Officers also stated that they have talked to the person who was robbed at the ATM and who fired at the robbery suspect. Police do not believe the suspect was hit by gunfire. The identity of the robbery suspect is unknown at this time and he remains at large.
Slinkard also commented on the role firearms played in Monday evening's robbery and shooting referring to it as a "tragic" and "senseless incident," saying, "You know, it just goes to show that anytime there's guns involved, the danger to innocent bystanders is extremely high."
Police went on to call the situation an "unbelievably tragic event" where there are more details that still need to be "unraveled." One of those details that remain to be seen pertains to possible charges. Officers, when asked, said it's unclear what, if any, charges would be filed at this time.
Newsweek reached out to the Houston Police Department for further information on the case but did not hear back before publication.