9-year-old Sets up Girl Scout Cookie Stall Outside Cannabis Store on First Day of Legal Sales, Runs Out of Stock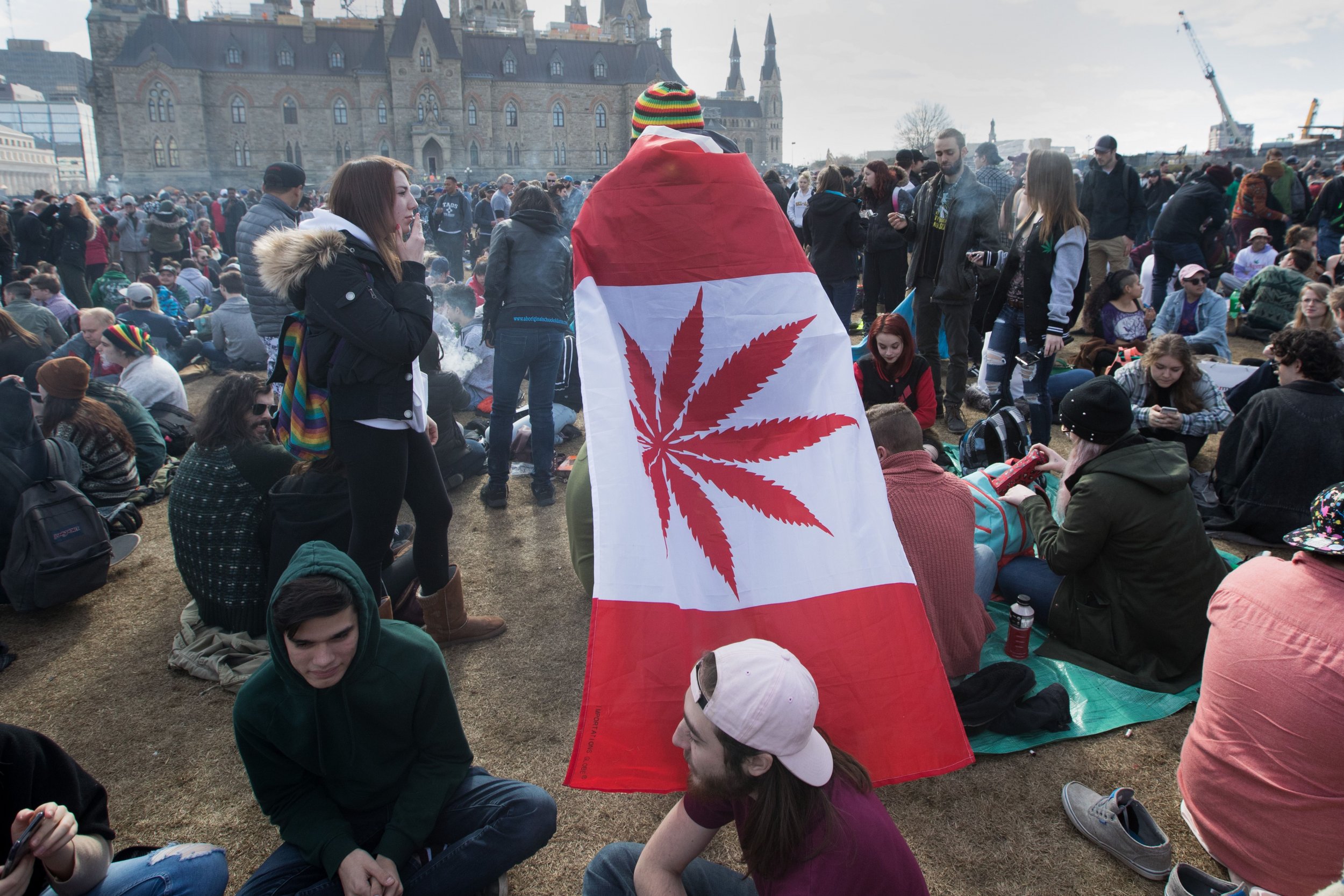 While Canadian businesses scramble to invest in the country's newly legalized recreational pot market, a 9-year-old girl has been taking advantage of hungry smokers by selling her entire stock of Girl Guide cookies outside a cannabis store.
Elina Childs, who was selling her snacks as part of the Girl Guides Canada Brownies program, sold 30 boxes of treats in just 45 minutes outside an Edmonton dispensary, raking in around $3.80 for each load.
Elina told CTV News that the idea initially came from father Seann Childs, who thought of the plan the day before Canada became only the second nation in the world to allow a legal national cannabis market.
"We were going to sell them in the neighborhood and it's always been a little slow," Seann said, noting that his daughter was once bitten by a dog when doing her cookie rounds.
A cannabis store with a rush of pot aficionados offered a far easier, and more lucrative, option. Seann said he used the experience to teach Elina about legalization, what the drug is and what the new law means for Canadians.
Speaking to the Canadian Press, he explained, "We like to have frank discussions with her, so she understands what it is and take away that mystery behind it." Seann added, "Just to show her people of all ages and all walks of life are doing this and it's legal in Canada now, just demystify it for her so it's not a big deal for her."
As evidenced by the rush on sales, the store's customers were delighted with the snack stall. "People thought it was awesome," Seann explained. "There were people telling her she was doing a great thing, that it was very innovative. There were cars stopping on the street to buy cookies from her. It was really something else. I'd never seen anything quite like that."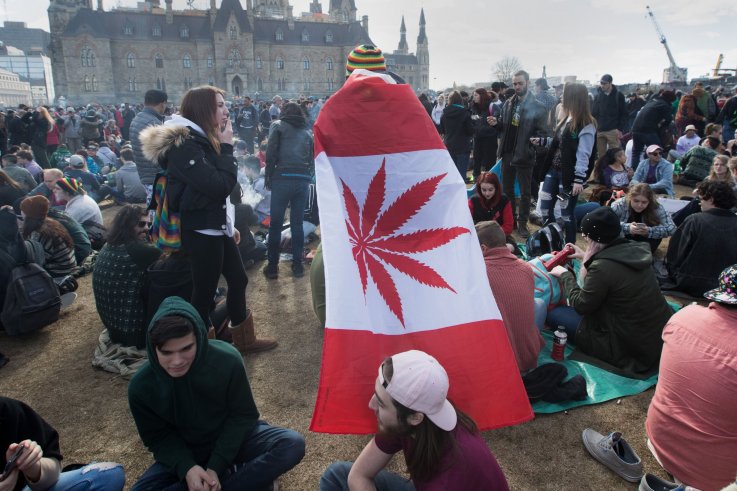 Nonetheless, the father warned Elina of the dangers of smoking, telling her this was the only way she would benefit from the activity.
For her part, Elina—who suffers from cystic fibrosis—was the consummate salesperson. "She did a fantastic job and was very polite and everyone was very polite with her," Seann told CTV, explaining the Brownies program had been important in keeping Elina active despite her illness.
The Edmonton Girl Guides commissioner Heather Monahan praised the idea, which she called "fun and it's different and what better way to get rid of cookies."
Elina was tight-lipped on any business secrets she picked up during her day of bumper sales, though told the CTV television crew the experience was "fun." Leaving them laughing, the 9-year-old shared a killer joke as the interview came to a close.
"Why did the cookie go to the doctor?" Elina asked, before answering, "Because it was feeling crummy."
9-year-old Sets up Girl Scout Cookie Stall Outside Cannabis Store on First Day of Legal Sales, Runs Out of Stock | World