Are '90 Day Fiancé' Stars Annie Suwan and David Toborowsky Still Together? Find Out if She Went Back to Thailand
90 Day Fiancé: Happily Ever After? star Annie Suwan was getting sick of her husband not following through with his promises. When he was courting her in Thailand, David Toborowsky apparently promised Annie he would take care of her financially. Once they moved to the U.S., David asked his friend Chris Thieneman for help. Months after not getting a job, Chris kicked David out of the firehouse he owned, saying he sold it and needed David and Annie to be out in three days. Even though Chris offered David a job at one of his storage facilities, David didn't want to take it, essentially saying he was too smart to be a manager. Annie was not pleased with David's choice and threatened to leave him on Sunday's episode.
"Sometimes, I just think in my mind, Why am I still with this guy? I do love David a lot, but I'm still [not] sure if love is enough. Right now, I think he's trying very hard," Annie told TLC cameras in a confessional. "It's not easy for him, and I understand that."
"My life in America is not happy like [how I thought it would be], but I love you, and I want to support you," Annie told David on Sunday's episode. "So I will stay here and try to be happy for you. I will pack my bag and I will move there with you, but I will not unpack my bag because this is not my home."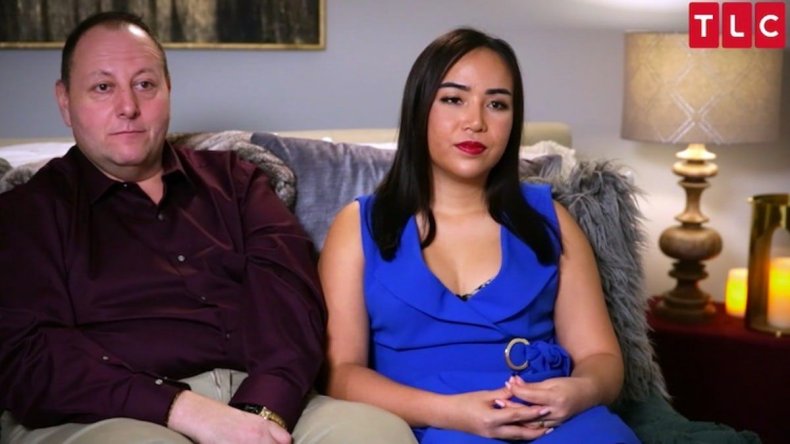 "If I have to stay here longer, I want to see something much better this time," she warned David. "Let's try again."
Despite their relationship being on the rocks, with both Annie and David refusing to get jobs, the couple is still together. Based on the pictures they posted to Instagram, Annie and David are "Young, dumb and broke," the chorus and title to a Khalid song. "The song should be old smart and broke. Lol," David wrote in June.
More recently, David posted a tongue-in-cheek picture with Annie Monday. "Darn Rogaine didn't work as I thought," he wrote.
Before that, he shared a picture of when he and Annie were in Thailand. "Wow hard to believe it has been a year. I need to be back in Asia," he wrote. "I was a bit thinner."
90 Day Fiancé: Happily Ever After is slated to air Sunday at 8 p.m. ET on TLC.