'90 Day Fiancé': Ashley Martson 'Needs To Change' After Confirming Rehab Stay Following Jay Smith Divorce
90 Day Fiancé star Ashley Martson is going to rehab to get help with depression following her divorce from estranged husband Jay Smith. The couple could not make things work after Martson caught Smith trying to cheat on her through Tinder, a dating app. She filed for divorce in April.
Martson, 33, confirmed her plan after a fan asked if the rehab rumor was true on Instagram Saturday. "I'm taking the steps to better myself and to live a more peaceful life. I have a lot of ways about me that need to change before I can genuinely be happy or hold a happy relationship," she wrote back. "I'm struggling more than any of you will ever know. I put on a good face for people."
The mother of two told Radar Online she will be receiving treatment at a mental wellness retreat for women in North Carolina. "At this time, I'm focusing on my happiness and my future to better myself. I appreciate the support from TLC and the audience of 90 Day Fiancé," she told the publication.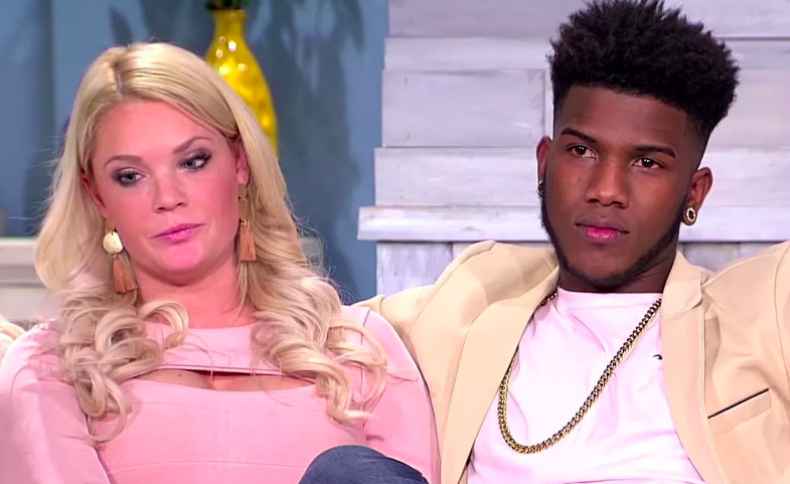 While Smith, 20, is part of the reason she is getting help, he's not the only cause. A lot of me deciding to seek inpatient help had to do with Jay, but I was kidnapped and raped in 2005," the TLC star told E! News on Thursday. "I am always in fight or flight mode, I am always on edge and I have never ever gone to therapy over it."
Even though Smith wants to make things work, she doesn't think she can get past the infidelity. "I don't think I actually felt depressed until my divorce with Jay. I have never dealt with anything like I have been feeling right now, with Jay," she said. "Jay wants to work things out, but I am not interested at this point."
After several relationships have not worked out, Martson wants to focus on herself. "I am trying to cope and move on from what I thought was going to be the marriage of a lifetime, and it's not," the Pennsylvania native said. "I realized after three failed relationships, that it's not all of them, and I need to work on myself. And I realize all of my failed relationships do go back to what happened when I was 19. And it's time I deal with it."
Season 4 of "90 Day Fiancé: Happily Ever After?" airs Sundays at 8 p.m. ET on TLC.