'90 Day Fiancé': Brandon Jokes About Mom's Controlling Nature, Hot Tub Rules on Instagram
The internet can't stop talking about one 90 Day Fiancé character, and her son has just chimed in. Brandon from Season 8 shared a hilarious Instagram photo on Thursday that poked fun at his mother's controlling behavior. And yes, it has to do with the family hot tub.
A photo on Brandon's private Instagram account, which was screenshotted by Screen Rant, showed a photoshopped image of a hot tub and eight cutouts of Brandon's head in the water. His caption drove the point home after Betty, his mother, scolded Brandon and his fiancé, Julia, for not bathing in the water nude. (She argued that clothes contaminate the water.)
"Mom said it's for therapeutic use, not for entertainment," Brandon's caption read. "Well, I can definitely say it was therapeutic for me." Brandon appears to be referring to his night home alone with Julia in which the pair did bathe nude in the hot tub. What else happened between the couple is unknown.
Betty returned from her trip and disciplined the couple for somehow clouding the hot tub water. Many viewers found the conversation to be hypocritical. She doesn't allow Julia and Brandon to sleep in the same room, despite their engagement. She's also been slammed for her controlling nature, specifically when she insisted that Julia visit a gynecologist for a birth control prescription.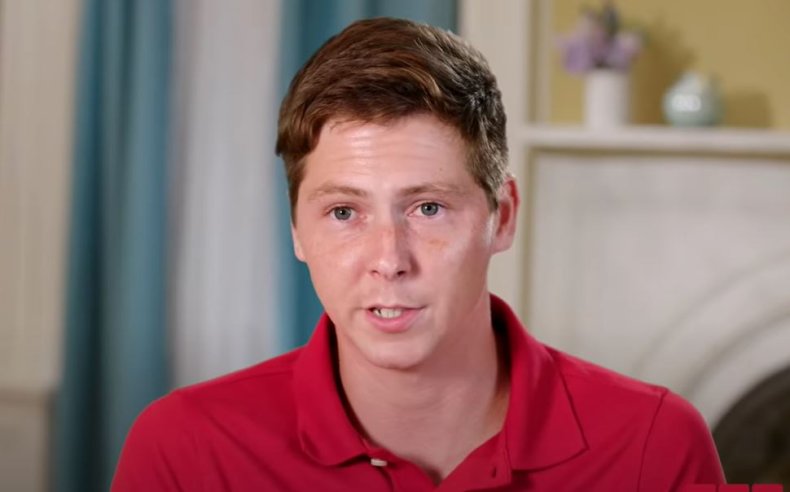 For viewers are saying that Betty doesn't know when to step out of her son's life. At times, it appears Brandon is aware of the odd behavior, but he mostly nods his head and follows directions. For Julia, this routine has become frustrating.
So, Brandon's Instagram post shows his awareness not only of his close relationship with his mother but the comments from viewers who can't wait to see Brandon and Julia move out of the parents' house.
Brandon works in the family farm business, and Julia has been expected to contribute, too. She has expressed opposition to working as a farmhand, but the family seems like it won't take no for an answer. Julia just moved to America from Russia where she worked as a go-go dancer. To say her environment has changed is an understatement.
Betty's role in the series has cast her as one of its leading villains. Social media users hold conversations about the mother on Sundays and have crowned her one of the most controversial figures yet.
Things may be looking up for Brandon and Julia, though. A teaser from the 90 Day Fiancé YouTube channel suggests Brandon and Julia may be preparing to move into their own place, which would rid them of the constant puppeteering from Brandon's parents. To see more of their story, you can tune into 90 Day Fiancé every at 8 p.m. ET Sundays on TLC.