Are '90 Day Fiancé' Stars Chantel and Pedro Still Together? TV Personality Posts Cryptic Instagram Message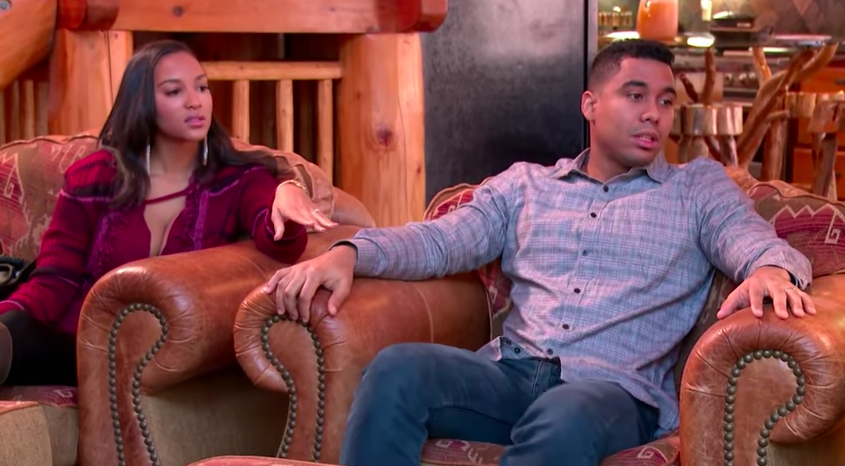 On last week's episode of 90 Day Fiancé: Happily Ever After?, TLC teased a clip that showed Pedro and Chantel's brother getting into a physical fight. The day before the episode aired Sunday, Chantel took to Instagram to share a cryptic quote about anxiety.
"Anxiety occurs when you think you have to figure everything out all at once," the Saturday message read. "Breathe. Focus on taking one small step at a time. Over time, those small steps will add up to big transformations."
Chantel didn't reveal if her mysterious message was geared toward her husband. Currently, she is in nursing school and is expecting to graduate next week.
Last week's episode ended with her family inviting Pedro to come over for dinner. Chantel complained to them that Pedro's sister refused to sleep on the couch when she was visiting them in Atlanta from the Dominican Republic. In turn, Pedro ditched Chantel to sleep with his sister in a hotel room. This led her family to suspect Pedro's sister, Nicole, might be his lover and not his family like he's claimed. To figure everything out, they wanted to host Pedro, Nicole, and Chantel at their house. But that's where things get "stupider," as Chantel's mother, Karen, now famously said.
Her family became suspicious originally when Pedro got drunk at a vineyard and said he was going to leave Chantel in the U.S. to go back home and start a business. Her mother, Karen, assumed it was because he was involved in a "sinister" arranged marriage. She claimed Pedro's mother, Lydia, has a website that marries D.R. residents off to U.S. citizens. "I know that Pedro's mother, Lydia, is a lawyer but I believe Lydia has a business to find stupid Americans to match with a person on the island to harvest the American dollar and I have a feeling Chantel was introduced to Pedro for that same reason," Karen told the TLC cameras. Pedro, however, denied the accusation.
Despite Pedro and his brother-in-law, River, brawling, and Pedro potentially going back to the D.R. without Chantel to start a business, it's likely they are still together, based on her Instagram pictures.
In a post from Friday, her wedding ring was visible. The last time she posed for a picture with Pedro was March 19. She shared a picture of them holding hands and wrote, "Together forever." Before that, the last time she shared pictures of Pedro was in November.
90 Day Fiancé: Happily Ever After? airs at 8 p.m. ET on TLC.