Did Colt Cheat on Larissa? '90 Day Fiancé' Star Instagrams Cryptic Quote Amid Marriage Turmoil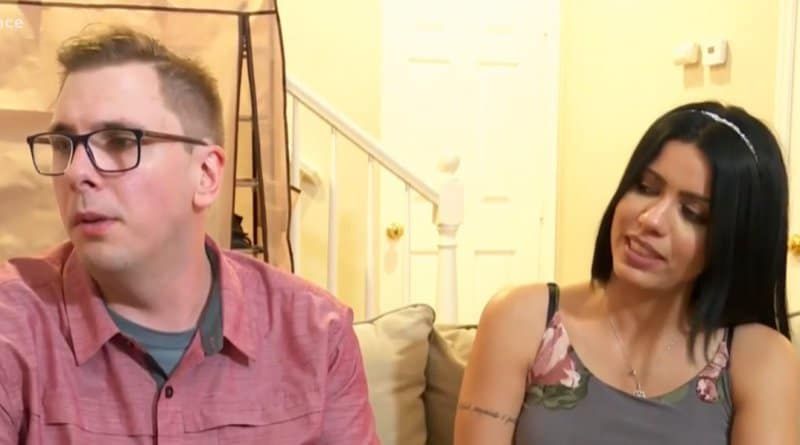 90 Day Fiancé star Colt Johnson posted a cryptic message on Instagram following rumors that he cheated on wife Larissa Lima. The post came after Lima claimed her marriage was "destroyed" because of her mother-in-law, Debbie, and then Johnson shared a picture of broken glasses the day before.
"It's never too late to find happiness," Johnson, 33, wrote Thursday. "You never have to give up the hope of something better. Be strong and brave, it's always darkest before the dawn."
Before that, Lima wrote in the comments section on 90 Day Fiancé blogger @going.kyle's Instagram page that she caught her husband "flirting" with other women online. Colt likes the women attention that he is getting. Nobody believe when I said that he still flirting online. Last night I found two pictures of one girl that he was texting," Lima wrote. "I had access while I was looking his Dropbox, then he add the pictures two minutes ago after he went downstairs to text her. It's sad because when he was alone I was there for him, now he doesn't care anymore because he has options."
She brought the conversation back to Debbie. "Now he thinks that he can get something better. And now that I was used to 'living with mother-in-law experience' he wants someone new that he will handle better," the Brazilian reality star wrote.
Fans started to accuse Johnson of cheating on his wife, who he married in June. "Grow the f*** up! Stop cheating you silly," @ydelbita wrote.
Many other accused Johnson and his mother of having a "creepy" relationship. "Mother Debbie is a sneaky f*** and I already pegged her for that before Larissa said exactly what I was thinking," @carolinegallegos wrote. "Debbie plays it nice and plays the victim when really she's behind the scenes hoping shit will go awry and secretly helping it along to go awry however she can. So she and her big creepy boy can be together forever."
Lima, 31, hasn't responded to the cheating rumors directly. Instead, she obliquely told her followers to check out 90 Day Fiancé blogger John Yates by sharing a screenshot of his account on her Instagram Story.
Season 6 of 90 Day Fiancé is currently airing on Sundays at 8 p.m. ET on TLC.