Update: '90 Day Fiancé' Star Larissa Threatened Suicide, Downed Pills on Night She Was Arrested For Fighting with Colt, Police Say
90 Day Fiancé star Larissa Dos Santos Lima threatened suicide the night she was arrested for alleged domestic violence, TMZ reported Monday. On Friday, Dos Santos Lima fought with estranged husband Colt Johnson after she caught him purchasing porn online. Police told TMZ Dos Santos Lima swallowed half a bottle of antidepressants and then locked herself in the bathroom. She allegedly punched Johnson in the mouth and inflicting injuries, like scratches on her face and torso, upon herself.
Dos Santos Lima told a different story. According to the 31-year-old Brazilian native, she locked herself in the bathroom after she accused Johnson of cheated to diffuse the situation. Once in the shower, Johnson apparently made his way into the bathroom and turned the lights on-and-off to irritate her. He allegedly touched her inappropriately and threw her to the ground by her hair, she claimed.
After police spoke with both Dos Santos Lima and Johnson, they decided Dos Santos Lima had inflicted the wounds upon herself. When they realized she was arrested twice in the past six months on domestic violence charges, they booked her once more for battery. Johnson filed for divorce the same day.
Dos Santos Lima pleaded with her Instagram followers on Sunday to help her, saying she needed money to pay for three lawyers. She needs an immigration attorney, divorce attorney and someone to help her with her three alleged domestic violence incidents.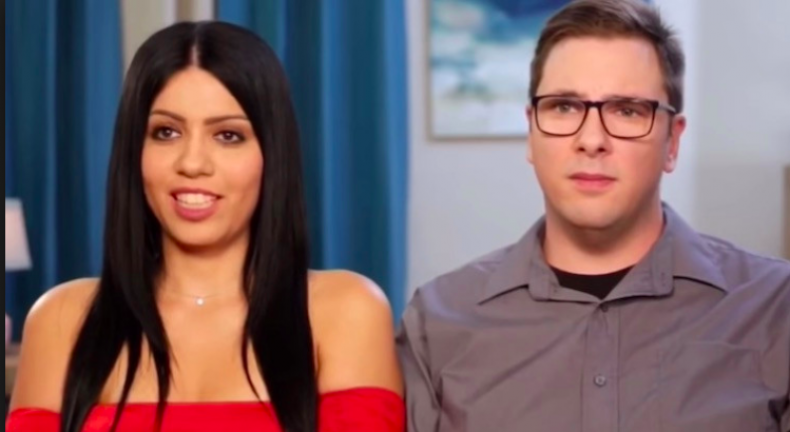 She started a GoFundMe account, but the page was taken down by the fundraiser after it was accused of being phony. "I am so thankful for all of the donations. Unfortunately, I won't get the money," she said. "I'm not happy about it, I'm not proud about it, but it's something that I need your help with now."
Dos Santos Lima has been struggling physically, too, and was hospitalized Monday. "I am here at the hospital, because I am feeling really weak, haven't eaten [sic] nothing since Thursday. I suffer of depression and anxiety. I take medicine for that and I am out of my medication," she said. "I just found out my former to-be ex-husband canceled my health insurance plan one day before our fight on Wednesday." Johnson later revealed he had not canceled Dos Santos Lima's insurance.
Even though he was accused of cheating after Dos Santos Lima found him sexting with other women, Johnson seemingly denied any wrongdoing in his relationship. "She comes to America with literally nothing. The suitcases she used for travel I provided for her. On her arrival I already had clothes waiting for her to wear and everything she needed to start a basic life in America," the Las Vegas resident said in a statement over the weekend. "Over the course of months I continued to provide for her, gave her shelter, food, and supported her wants and dreams."
The new season of 90 Day Fiancé: Happily Ever After? is slated begin in spring 2019 on TLC.
Update: '90 Day Fiancé' Star Larissa Threatened Suicide, Downed Pills on Night She Was Arrested For Fighting with Colt, Police Say | Culture