'90 Day Fiancé' Star Darcey Silva Slams Jesse Meester on Instagram
90 Day Fiancé stars Darcey Silva and Jesse Meester continued their Instagram feud Tuesday. After it was alleged that Darcey sold the "promise ring" Jesse gave her during Season 1 on Before the 90 Days because she was broke, the Connecticut native posted a photo of the ring to her social media account.
"I am no longer affected by the manipulation and lies. I will, however, come to my own defense and stand up for myself as they continue to roll out (the lies). The rings I supposedly sold because I needed the money lol.. are right here," she wrote. "They are not worth my time or energy."
The day before, Jesse went on a social media rant about his ex. He claimed she takes money from people and lies about it. "That she's exploiting her ex-husband, now me and others is the least thing she should do to make herself look better," he claimed Monday. "She's adding fuel on her issues."
"It's not my problem anymore," he continued. "Although I kinda felt sad she was still dealing with the same issues."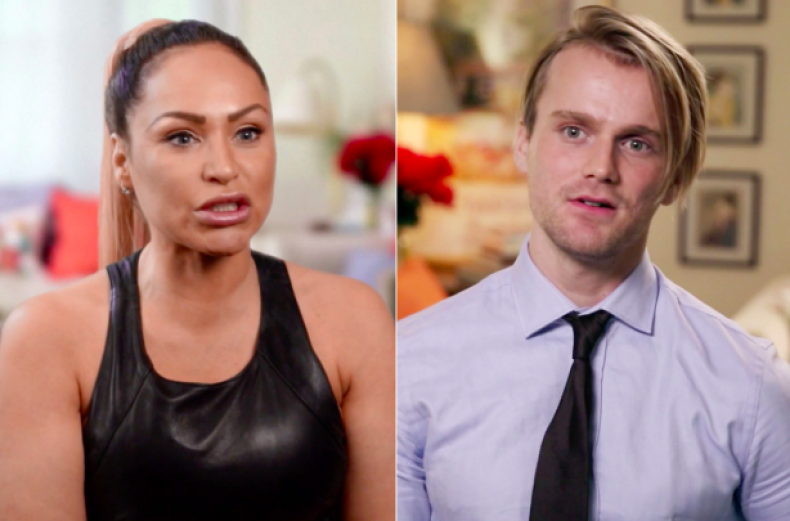 Jesse claimed he helped Darcey financially and paid for a trip to Greece. "To claim you paid for a trip to Greece I paid for you is despicable," he said. "That was a surprise I arranged for her."
Then he made the comment about Darcey allegedly selling his ring. "When you sell my rings (which is totally fine) and complaint [sic] about not having money or not being able to pay off your debt," Jesse wrote. "…when a lot of people help you out financially there is something else going on you need to take a closer look at."
Previously, Jesse denied he and Darcey hooked up in a New York City hotel room the day he broke up with her. "No," he told TLC producers when asked if they had sex. "I had my own hotel room. I left in the middle of the night because I don't know it was like 1:00 a.m. or something. She fell asleep. I left. She wanted to have sex but I did not want that. I think after all the hurt and all the lies; I don't think I will miss her."
Darcey, however, told a different story. "Last night, I don't think either of us wanted to be alone," she told the TLC cameras. "He called and wanted to come to the room to check on me and see how I was. He didn't knock. He just came in. You know, I was quiet. I was sitting in a chair and we got intimate. We kind of had that vibe like makeup sex, maybe. I wasn't really sure how to gage it. We cuddled and did it again. But I don't think we should have done what we did."
The final episode of this season's 90 Day Fiancé: Before the 90 Days airs Sundays at 8 p.m. ET on TLC.