'90 Day Fiancé': What Happened With Fernanda And Jonathan's Mom Now
Sunday's episode of 90 Day Fiancé featured Fernanda traveling to Chicago to meet Jonathan's mom for the first time, and viewers were practically able to feel the awkward tension for themselves. During the introduction, it was clear Ceci, Jonathan's mother, disapproved of Fernanda's place in Jonathan's life. She was skeptical about their rush to get married and their age difference; Fernanda is 19 and Jonathan is 32.
In a conversation between the three, Fernanda told TLC cameras in a confessional that Ceci and Jonathan spoke disrespectfully toward each other. She ended the night feeling unaccepted; Jonathan is treated as a part of her family when he visits her home in Mexico.
But have things changed since filming? Fernanda and Jonathan are still together, according to Fernanda's Instagram account, and her relationship with Ceci has only grown. Though Ceci commented Fernanda is younger than her youngest child and may be too young to marry, photos posted on Fernanda's social media seem to show the mother and daughter-in-law closer than ever.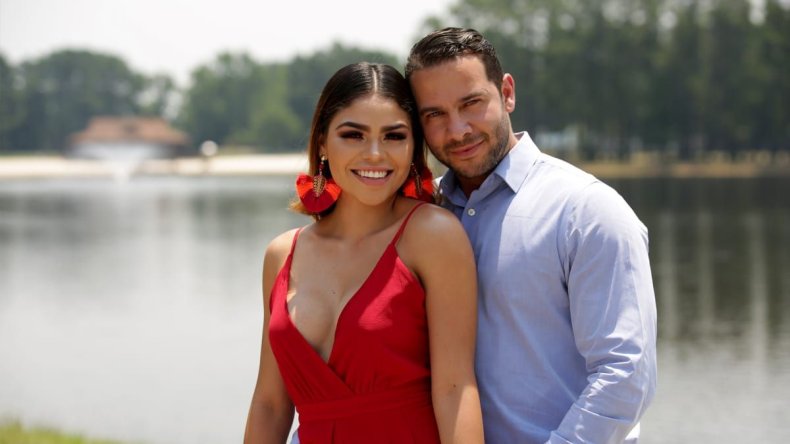 The first photo posted by Fernanda on Sunday night showed her hugging Ceci with Jonathan standing behind them. Following were photos of Fernanda and Ceci along, as well as Ceci and Jonathan dancing at a wedding.
The photo's caption spoke to where the women's relationship is now, and Fernanda explained they have grown to be family. She began by thanking her fans for support, but also told them not to be sad for the situation they saw unfold on screen. "Ceci did what any mom would do," she wrote. "She worries about her son's decisions."
She also spoke of where they are now, writing: "It was hard in the beginning but once that she knew and I showed her that the only thing that I want is to help Jonathan reconnect with his family and be a good wife for him and grow together. She felt relieved and she is been really sweet and nice with me. I love her so much for giving birth and raising the awesome man that I have. She is a [mama bear] and I love feel that she is mother-in-law and I'm part of her family."
Since filming, it seems Fernanda and Jonathan may have moved to Chicago to be closer to his family. His Instagram bio reads a location of Chicago, and Fernanda often posts photos of herself in the city and near the suburban metra train lines.